---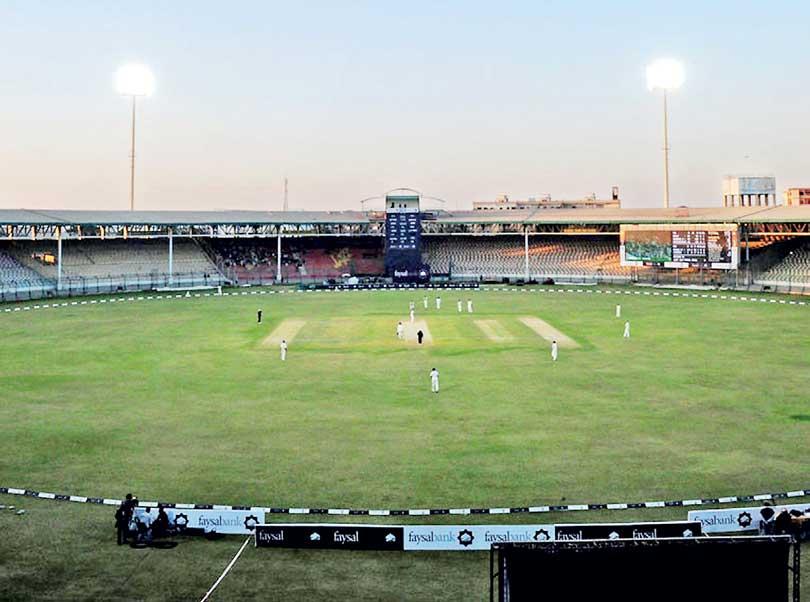 The Karachi National Stadium will host the second Test
By Bipin Dani
Sri Lanka Cricket (SLC) National Selectors yesterday picked a squad of 16-players for the two Test matches against Pakistan next month.
The team was scheduled to be selected today (14) however, owing to some reasons the meeting with the captain and the interim coach was preponderated by a day, according to sources.

According to highly placed sources at SLC, the Chief Selector, Ashantha De Mel's discussion with Captain Dimuth Karunaratne and Interim Coach, Rumesh Ratnayake did not last more than 30 minutes.

In fact, Karunaratne has been recalled as Test captain after having opted out from the previous ODI series in Pakistan.
Meanwhile, the Sri Lanka Test Team which will be sent to the Sports Ministry for approval has no new comer in the side.
In addition, the National Selectors have not named a vice-captain for the tour.
"We will decide about the vice-captain in case an emergency arises," one of the sources in the SLC said yesterday.
The National Selectors have also not shortlisted the standby players.

"We have visas ready for 20 players and therefore, no standby list will be announced."
The minute book was only signed by the chief selector and a noting has been done about the other two selectors who are on duty overseas.
Vinothan John is already in Bangladesh with the Sri Lanka Under-19 Team while Chaminda Mendis is with the Sri Lanka Emerging Team in Bangladesh.
Even the captain was also not required to sign the minute book as he is a co-opted member.

The meeting was conveyed by SLC Secretary Mohan De Silva, who will send the team to the Sports Ministry.
The Sri Lanka Test Team would begin their training from November 18 according to reliable sources.
The two Test matches are scheduled to be played in Rawalpindi and Karachi respectively. The Sri Lanka Test Team will leave for Pakistan on December 8.
We have visas ready for 20 players and therefore, no standby list will be announced