---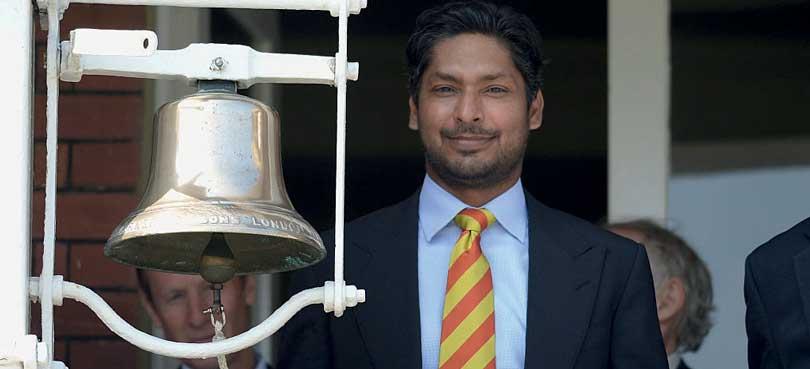 Former Sri Lanka captain Kumar Sangakkara will be offered a one-year extension as president of the Marylebone Cricket Club in the "extraordinary circumstances" resulting from the COVID-19 pandemic, the MCC said on Wednesday.

Sangakkara became the first non-British president of the MCC, the custodian of cricket's laws, when he took over in October last year.

The disruption caused by the outbreak prompted the MCC committee to offer the 42-year-old to continue until Sept 30, 2021, a motion likely to be approved in its June 24 annual general meeting.

"Whilst Presidents of MCC only normally serve for a twelve-month period, it is not unprecedented for longer terms to be introduced to respond to extraordinary circumstances," MCC said in a statement, citing the stints of Lord Hawke (1914-18) and Stanley Christopherson (1939-45).

"Sangakkara was already heavily involved with MCC and delivered a powerful and memorable MCC Cowdrey Lecture in 2011. He was awarded Honorary Life Membership of the Club in 2012 and joined MCC's World Cricket committee the same year, and remains an active member," the statement also read.

"In February 2020, he captained MCC on a seminal tour of Pakistan – the Club's first tour to the country since 1973. The aim of the visit was to encourage international teams to visit Pakistan once again, following a decade in which the country was starved of international cricket as a result an attack targeting the team bus of the Sri Lankan tour squad, who included Sangakkara amongst their number."

Sangakkara was set to captain an MCC side in the traditional English county season opener against defending champions Essex, that was to be played in Sri Lanka at the Galle International Stadium, in between the two Sri Lanka-England Tests.

But with that test series being postponed due to the coronavirus, the match was cancelled, the first such cancellation since 2003.