---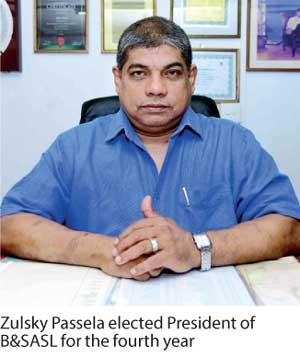 Zulsky Passela was re-elected the President of the Billiards and Snooker Association of Sri Lanka (B&SASL) at the Annual General Meeting held at the Automobile Association Club auditorium.

Zulsky will lead the association for the fourth successive year while Niranjan Abeysena was also re-elected as the General Secretary and Anton Kandiah was elected the Treasurer.
Office Bearers 2020/21

Patron – Namal Rajapaksa, Minister of Youth and Sports; Vice Patrons – Jagath Sumathipala, Shafeek Rajabdeen, Maj. Gen. (Rtd) G.W.P. Samaratunga, Zuraish Hashim, Sajaad Mawzoon; President – Noor Zulsky Passela; Vice Presidents – Maj. Gen. H.G.I. Vidyananda, Ziham Hussain, M.A. Franklyn, M.S.M. Salih, Loshaka Perera; General Secretary – Niranjan Abeysena; Asst Secretary – Prakash Sri Ranjan; Treasurer – Anton Kandiah; Asst. Treasurer – H.A. Lakmini Wasana; Tournament Secretary – W.U.K. Lanerolle; Asst. Tournament Secretary – Sq. Ldr.
L.K.M.K.B. Alawala -MSA