---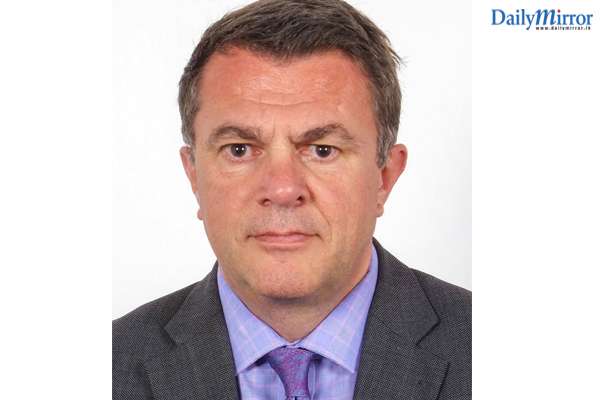 Much has been made in the media lately, about foreign direct investment in infrastructure in Sri Lanka, principally from China, and concerns about Sri Lanka becoming over reliant on such sources for its development. There has been less discussion as to how new infrastructure feeds into other sectors, such as commercial, hospitality and residential real estate, and the trickle down benefits to all, as wealth is distributed throughout the economy.
A number of recent road infrastructure projects, have been instrumental in making vast tracts of land in Sri Lanka's south west quadrant more accessible. Reduced travel times from key entry points have opened previously redundant land to development possibilities, especially in the hospitality sector.
Once sustainable tourist numbers are established, commercial enterprises, including retail as well as food & beverage outlets, enter the market to service tourist requirements, and these are quickly followed by residential developments, in all price segments, as demand can be verified. This process is not limited to roads, as over time, other methods of moving people and goods become necessary, driving rail improvements and the development of regional airports to meet additional demand.
Perhaps the best known example of this effect in Sri Lanka is the 126 km, E01 Southern highway, opened in November 2011, between Colombo and Galle, extended to reach Matara in 2014 and now being pushed through to Hambantota. Other routes that are having positive outcomes for real estate include the 99 km Colombo to Kandy Expressway, being developed over two phases, and scheduled in time to be extended northwards to Jaffna and eastwards to Trincomalee. 29.2 km of the Colombo Outer Circular Highway (OCH), funded by the Japan International Cooperation Agency (JICA) opened in March 2014 between Kottawa and Kaduwela, being one of several planned phases to create an orbital belt around Colombo, linking highways and easing congestion.
Negombo is perhaps one of the clearest examples of the infrastructure effect, enjoying more overnight stays than any other beach destination in Sri Lanka - 90% of which from leisure travellers. The closest resort to this key entry point currently has an inventory of 1400 keys and is dominated by the Jetwing group with 6 facilities and 400 rooms. However, recent infrastructure improvements, including the Peliyagoda, Negombo, Puttlam Expressway extension has resulted in some 300 rooms being added, representing a growth of 17%, and a future supply of 800 rooms in the pipeline, an explosive 57% increase!
The coastal stretch from Bentota through Hikkaduwa to Balapitiya, close to the Southern Expressway and the mooted Southern Railway Line improvement scheme, is witnessing meteoric growth. International hotel operators from as far afield as Spain, India, Thailand and Japan are adding significant inventory, and local brand John Keells is adding 150 new keys by redeveloping the Bentota Beach Hotel. Other schemes that have leveraged reduced travel times include the government initiative, led by the Sri Lanka Tourism Development Authority, Dedduwa Lake Resort, which plans to develop 1800 hectares of wetlands to the east of Bentota, into an integrated resort facility, utilizing existing waterways and enhanced connectivity.
Further south, the historic fort city of Galle was one of the first beneficiaries of improved infrastructure. The extension to Matara has opened up 64 km of coastline as far as Tangalle, for development. Previously, the scale and height of development was restricted to reflect the landscape and height of coconut palms, but now two 12 storey residential complexes by Fairway dominate the vista and further along the coast at Weligama the 14 storey, 198 suite Marriott Hotel & Spa certainly stands out. In the luxury hospitality sector, the 172 room Amari Galle is a notable new entrant and in the luxury residential space, Serenia Talpe, just along the coast, with 47 units, is scaled to blend with the beachscape environment, while Elysian, Mirissa, takes a different approach, with 5 towers, up to 14 storeys over podium level, set to tower over the neighboring area.
Municipal authorities are struggling to keep abreast of the scramble for development applications, but the Coastal Conservation Department has flexed its muscles, recently, bulldozing 21 allegedly illegal structures being used for hospitality, mainly food and beverage purposes, on Mirissa beach, following complaints from concerned persons.
Moving inland to Sri Lanka's fabled hill country, the commercial centres of Kandy and Nuwara Eliya are yet to realise the full impact of the infrastructure bonanza, as modern standard road and rail connections are yet to reach these important tourist destinations and regional commercial centres. Land prices have, nevertheless, been rising steadily in expectation of a boom in development activity when connectivity improves. Today there is a lack of internationally recognized hoteliers in either location, but Hilton Group have recently signed up to operate a 150 room Hilton Kandy Resort and Double Tree by Hilton will operate a 96 key hotel in Nuwara Eliya. The residential sector is still finding its feet in Kandy although the 18 storey, 93 unit, Dynasty Kandy, catches the eye and in Nuwara Eliya, Span 20 Tower, by Span Engineering will offer 56 units