---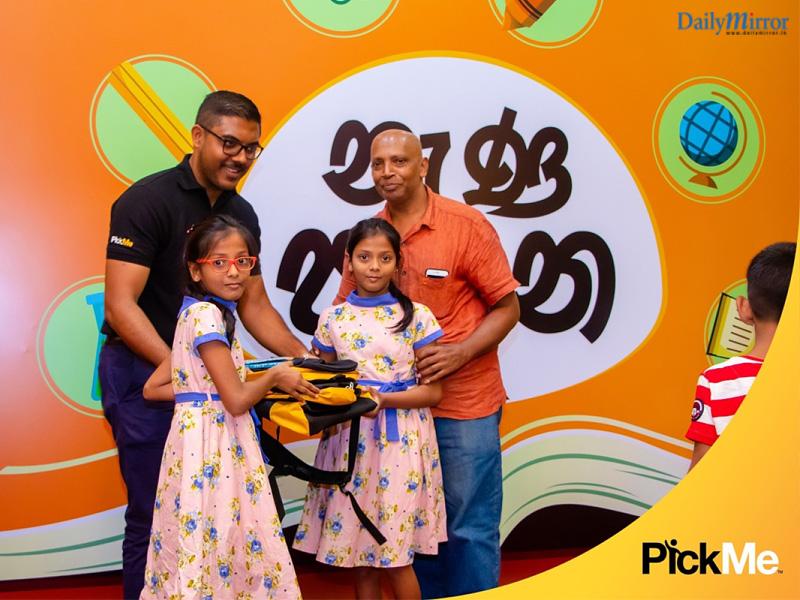 Zulfer Jiffry, CEO - PickMe handing over gifts About PickMe
PickMe, Sri Lanka's leading technology-driven mobility solutions provider, conducted its third consecutive 'Nena Pahana' corporate social initiative, on December 11, 2019, at Mihilaka Medura, BMICH, Colombo.
Engaging in its annual Nena Pahana initiative, for the first time this year, PickMe provided school-going children of around 1,200 PickMe drivers from all categories, including Tuks, Cars, Trucks and Food ( Hailing, Logistics and Food ) with valuable gift packs consisting of useful effects such as a year's worth of stationery and school supplies, a school bag.
On top of this, PickMe partnered with COOP insurance, facilitating the children of driver-partners who successfully passed their Grade 5 Scholarship examinations, with valuable cash vouchers.
"Alongside our commitment to ensure best practices and social skills when engaging with customers when it comes to our driver-partners, we also stand by the notion of empowering the aspiring youth by facilitating them through ways and means of further enhancing their educational paths. This is why PickMe's Nena Pahana initiative aims to reward the most deserving drivers – assessed through our Driver Loyalty Ranking – by enabling them with the necessities for their children's education," said PickMe CEO Zulfer Jiffry.
This landmark gesture of giving towards society spearheaded by PickMe aims at rewarding and taking a critical burden off the shoulders of exemplary and deserving drivers who have school-going children. Drivers are picked based on their behavior and performance, not in monetary terms, but from the number of complaints, etc, and are selected from the Platinum category, as per the Driver Loyalty Ranking.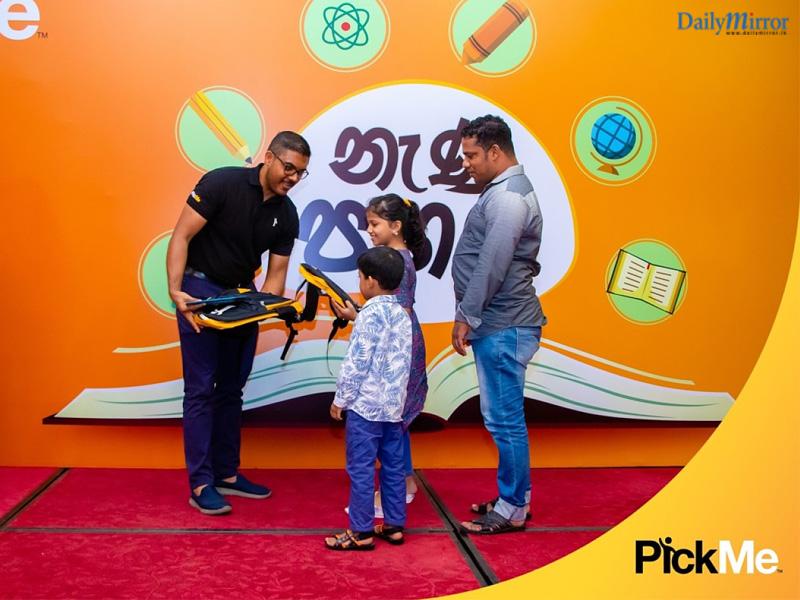 One of PickMe's driver-partners who were selected for the programme, Mr Jagath Lasantha, thanked the company and management, saying: "Just like how we were trained by PickMe to take care of our passengers and maintain a high level of professionalism while working, I make it a point to abide by these ethics everyday because that is what makes us good as people. Having worked with PickMe for '3' years, my priority has always been ensuring the safety of my passengers throughout their journey with me. My family depends on the wages I earn through my job at PickMe, and I want to thank the company for providing my kids with school supplies for the entire year."
PickMe is Sri Lanka's leading technology driven mobility solutions network that enables instant taxi hailing via a digital platform that hosts the largest organised taxi fleet in Sri Lanka, ranging from three-wheelers, mini cars, cars, vans and luxury sedans, also including Trucks for logistics solutions and PickMe Food, the company's fast and hassle-free order and delivery system between restaurants and patrons in Colombo, its suburbs, Maharagama, Kottawa and Homagama, Negombo and Kandy.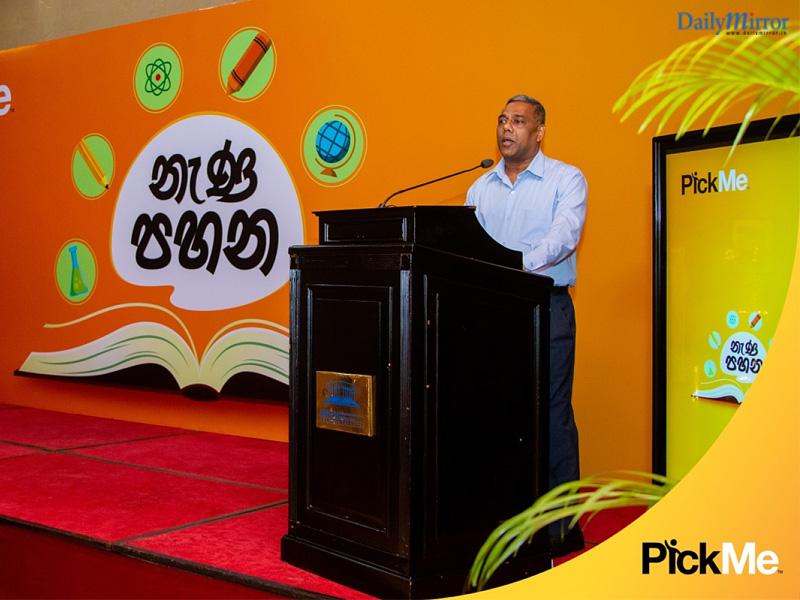 Nishad Ovitarachi, Head-of-Driver Care, PickMe speaking at the event