---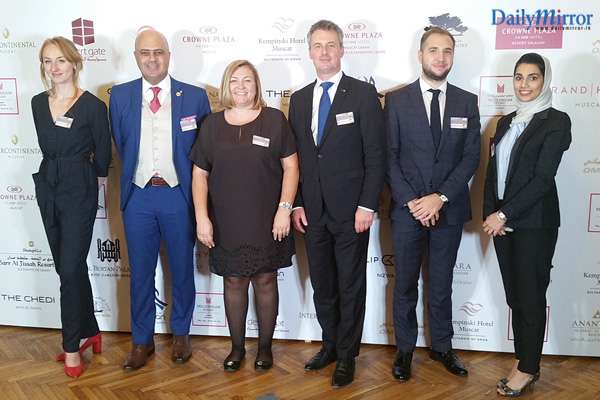 Oman Air, the national carrier of the Sultanate of Oman, lent its support to the Oman Ministry of Tourism as it hosted a special Omani themed workshop aimed at promoting the Sultanate's tourism stakeholders, to celebrate the upcoming Moscow service in October.
The event provided a perfect opportunity to introduce Oman Air to the Russian market as well as showcase the unique hospitality and culture of Oman.
The event which was held last week in Moscow saw important personnel from Oman in attendance. Over 200 highly regarded tour operators attended the event, with delegates from Oman Air. In addition to Oman Air, Oman Ministry of Tourism was joined by key hotel partners including Anantara, Kempinski, Shangri-La, and Crowne Plaza Muscat.
This evening follows the invaluable trade event which took place with key stake holders earlier this month. This event was a great success for Oman Air, as it was the perfect opportunity for trade partners and sales agents to interact with the new Oman Air team in Moscow ahead of the direct route.
Both Moscow events showcase Oman Air's huge commitment to offering only the very best product and service to the Russian market. With the launch of the new Moscow service, Oman Air is pleased that travellers from Russia will now be able to take advantage of convenient and seamless global travel to destinations within the extensive network.
The new daily service to Moscow Domodedovo Airport will be operated by a Boeing 737 MAX 8 with an estimated flight time of 5 hours and 55 minutes, offering 12 seats in Business Class and 150 in Economy. Flight WY181 will depart Muscat daily at 14.55, arriving to Moscow at 19.55 local time. And the return flight WY182 will depart Moscow at 00.20, arriving into the award-winning new passenger terminal at Muscat International Airport, at 06.55.