---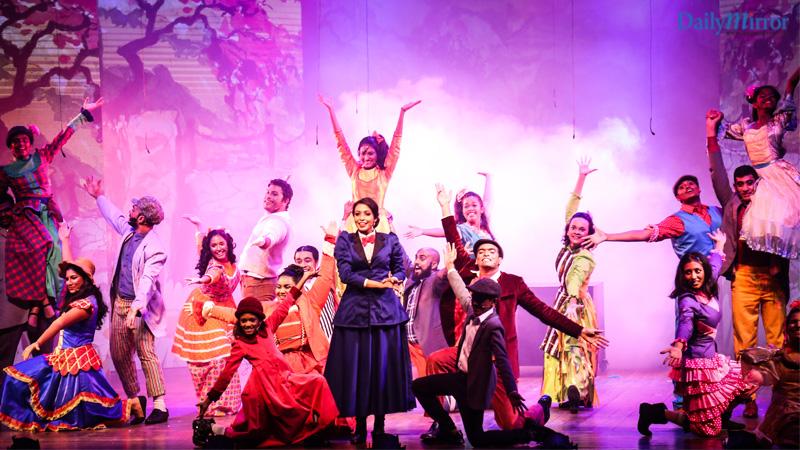 The Rotary Club of Colombo West in collaboration with The Workshop Players of Sri Lanka are proud to announce a night of grand entertainment – "On Broadway", a dinner theatre experience to be held on the 29th of June 2019 at 7.00pm at the Hilton Colombo.
The Workshop Players (WSP), one of Sri Lanka's foremost English theatre groups, is a non-profit amateur theatre organization that has contributed to the growth of English theatre in Sri Lanka. Nuturing local talent since its inception, WSP has constantly brought together hundreds of children, adolescents and adults from different theatre and personal backgrounds.
The group has enjoyed unprecedented success over the years and are most popular for bringing to life some of the best of Broadway musicals to the local stage, such as 'The Sound of Music', 'The Phantom of the Opera', 'Les Misérables', 'My Fair Lady', the 'Shakespeare in the Park' festival, and, most recently, an extensive revue of musical theatre hits, 'The Greatest Shows', to name a few.
"On Broadway" will feature short excerpts from four highly acclaimed musicals, all of which have graced the Great White Way over the past decade: 'Mary Poppins', 'The Lion King', 'Fiddler on the Roof' and 'Sister Act', with Jerome L. de Silva presiding over the overall direction of the segments. Dress to the nines and prepare to have your toes tapping the whole night, as you experience a 'Supercalifragilisticexpialidocious' evening! while you enjoy the gala Dinner Theater with a sumptuous Sit-Down Dinner.
Platinum Sponsors Havelock City and Port City Colombo; Gold Sponsors DFCC Bank; Silver Sponsors JAT holdings, Prestige Automobile; Trade Promoters, S&T Interiors and Access Engineering, Bronze Sponsor BOC and Media Partner Gold FM; have contributed in making this event a success. The funds raised from the event will be in aid of the Clubs humanitarian and service projects.
"On Broadway"
7.00pm at the Hilton Colombo
Dress code: Lounge
Tickets priced at Rs. 10,000; available at the Events Desk Hilton Colombo