---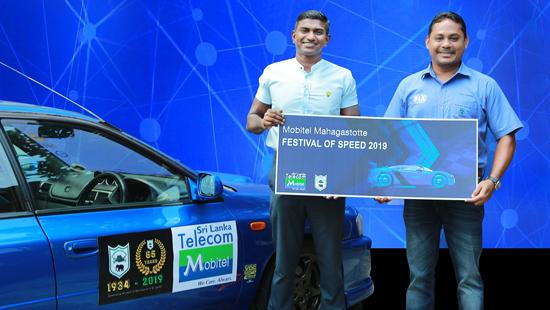 Mobitel is facilitating this year's legendary Mahagastotte Hill Climb Race at Mahagastotte Hill, Nuwara Eliya yet again this year, by partnering with the Ceylon Motor Sports Club.
With the event scheduled to take place on April 6 and 7, 2019, it is expected to attract huge crowds of motor sports enthusiasts from the across the country.
As the first race to kick off the motor sports season in the island, bikes will be competing on April 6, 2019, while modern race cars will be flagged off on April 7, 2019.
Prior to this, a parade of antique cars will commence from Colombo on April 5, 2019, for Nuwara Eliya, where an exhibition of these beauties will take place.
The majestic cars will complete the awaited Morning Run from the Golf Club in Nuwara Eliya down to Mahagastotte on April 6, with spectators lining the streets.
The race for the timed sessions for positions will commence at 8:30a.m. on April 6 and 7, 2019.
In the bike category, the current course record holders are Ananda Sampath Weerasinghe, riding an RM 250 (achieved record in 2017), course record holder for cars, Ashan Silva (achieved record in 2018) and Seconds driving a Mitsubishi Evo will be the ones to beat in this year's race.
In its 85th year, the Mahagastotte Hill Climb in 2019 also marks 85 years of Motor Sport in Sri Lanka.
The Ceylon Motor Sports Club is the oldest in Sri Lanka and was inaugurated in 1934. The occasion was marked with the Hill Climb at the Mahagastotte Estate in Nuwara Eliya on September 28, 1934.
Today, the Mahagastotte Hill Climb is considered a rigorous and challenging test of motor car race drivers as it tests their skills and temperament to persevere through the difficult terrain.
Over the years, the club has taken measures to upgrade the track with resurfacing, track side curbing, and safety fences. The TAG Heuer timing equipment too has been upgraded for greater efficiency, while marshals trained by CAMS of Australia will be at hand to conduct the meet to ensure the meet runs like clockwork.