---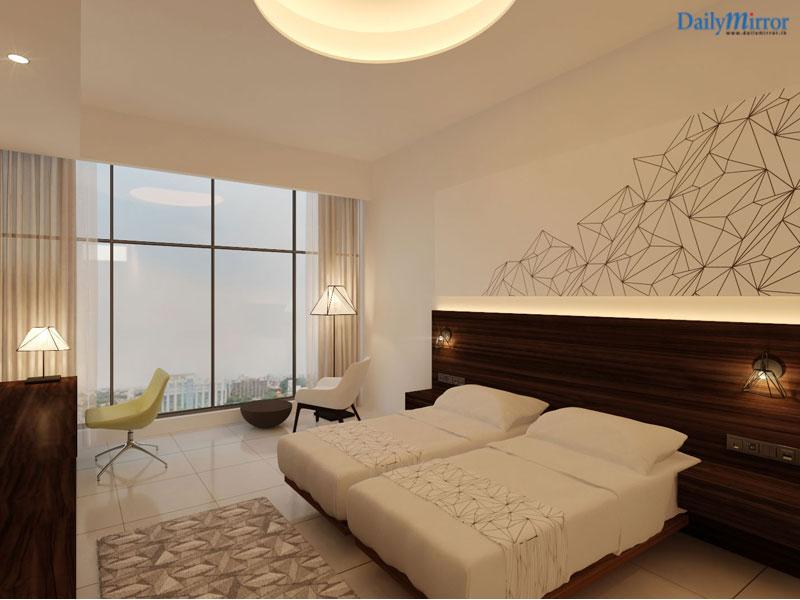 In June the iconic Orion Towers at the Orion City IT Park will be home to Elyon Colombo, a hotel to be branded and managed by Elyon Hotels. This 3+ star hotel, the first hotel when approaching Colombo from the airport, will serve a growing class of seasoned and discerning business travellers in the regions of Kelaniya, Colombo, Dematagoda, and Fort.
Elyon Colombo Hotel will cater to the tech savvy business traveller and the MICE travel sector in this locality. The hotel was designed by an award-winning international architecture practice and is heavily design centric. In addition to plush furnished rooms, the property includes a sky function hall that will hold up to 120 people and conference facilities for over for 70. Guests can begin the day with an invigorating session at the gym or the aerobics studio, and wind down in the evening with yoga or cocktails at the bar on the 19th floor. These spaces will be open to non-resident guests as well, including corporates within the Orion City compound. This easy access to Elyon Colombo's restaurants and bar lounge will be an asset to many executives based at the Orion City Park- an opportunity to meet and unwind with clients, colleagues and partners within walking distance of their offices.
Orion Towers is owned by St. Anthony's Group- one of the largest privately owned conglomerates in Sri Lanka. Its flagship initiative is the Orion City IT Park, which was launched in 2007 and hosts around one million square feet of developed space at present, including the iconic Orion Towers. Designed to stringent international standards in Singapore and approaching completion, the towers will be the second Grade A property to be developed in Colombo.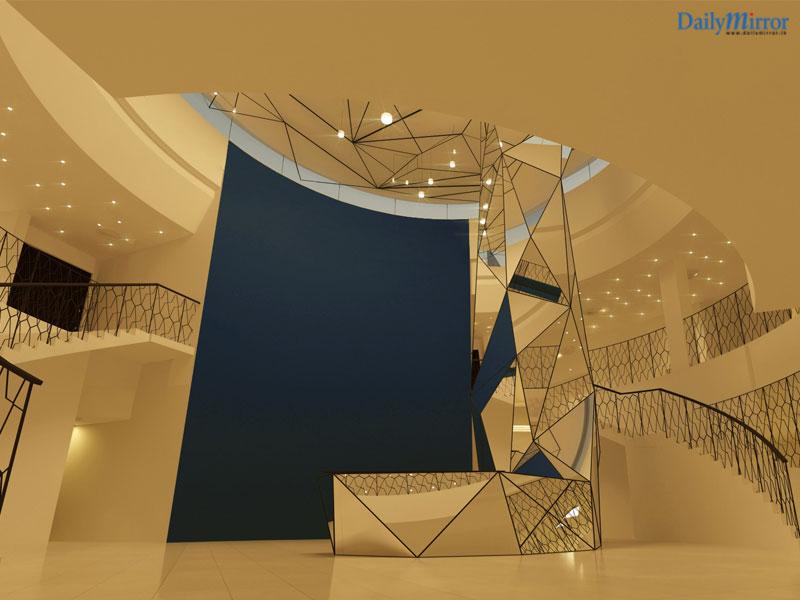 Elyon Hotel Holdings, the parent company, is well versed with the opportunities within Sri Lanka's tourism industry. This relatively new entrant will soon become one of the fastest growing hotel operators in Sri Lanka, with expansions to key destinations around the island on the horizon over the next three years. The company entered the hospitality sector in 2014 with their management of the Best Western Elyon Colombo-a hotel that bears the seal of assurance from the Best Western brand, the fourth largest hotel operator in the world. Elyon's focus is on combining international expertise with a thorough understanding of the Sri Lankan hospitality sphere in order to bring the best international brands to Sri Lanka - but with a local twist. This brand ethos has helped Best Western Elyon Colombo garner a number of awards, including TripAdvisor Travelers' Choice Awards and Agoda Gold Circle Awards.
"Elyon Colombo has been custom designed to complement Orion City, where some of the country's most successful companies are and will be based. We have worked together to anticipate the specific needs and the ambience this clientele will seek," says Presantha Jayamaha, Chairman of Elyon Hotels. "Even if their business is not within the park, it will be a wonderful place to stay and experience what Colombo has to offer."