---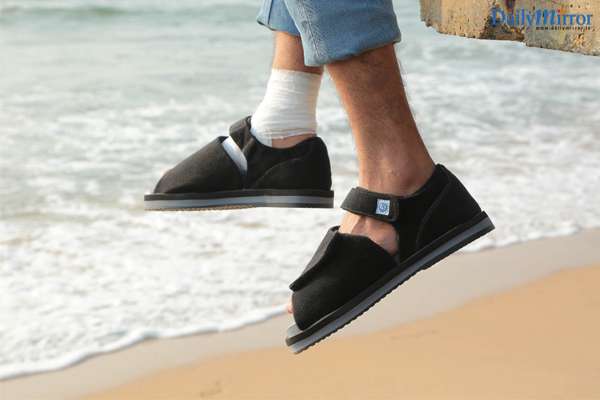 According to the World Health Organization an estimated 1.6 million deaths in 2016 were directly caused by diabetes. Dubbed the "silent killer", the disease is a major cause of lower limb amputation. Combined with reduced blood flow, neuropathy (nerve damage) in the feet increases the chance of foot ulcers and the eventual need for amputation.
As a means of aiding diabetic patients in their battle against amputation, Beta Diabetic Footwear Solutions has dedicated itself solely to the task of providing medically approved footwear that ensures comfort and protection for the diabetic foot. Beta shoes are specifically engineered to safe-guard the feet, and protect wounds and ulcers without causing any kind of aggravation.
The shoes are available in 2 categories; pre-care and pro-care. Pre-care shoes are for those who have been diagnosed but have not experienced any damage to their feet, while Pro-care shoes are for patients who suffer from various lesions on their feet. The shoes are made up of 5 parts; a well grip outsole, a mid-sole for better comfort, an extra-depth frame for the insole, a removable insole and a fabric finished upper segment. The insole is removable to accommodate adjustments by physicians in order to accommodate any kind of wound or ulcer. The interior of the Beta diabetic shoe is made of soft material without any form of stitching, as even the smallest prominence can irritate and cause the skin to breakdown.
During manufacturing all and every effort is made to ensure that Beta shoes provide the best possible care for the sensitive tissue and nerves of the feet of those suffering from diabetes and thus prevent amputation at all costs. Beta diabetic shoes also serve as a means of raising awareness about the disease and the importance of proper care for the victims of this condition.
Beta diabetic shoes are available at Osu Sala and leading pharmacies in Colombo. Arrangements can also be made to deliver the shoes to those in need. For more information, visit the product's Facebook Page – Beta Diabetic Footwear Solutions or contact 0773600203.