---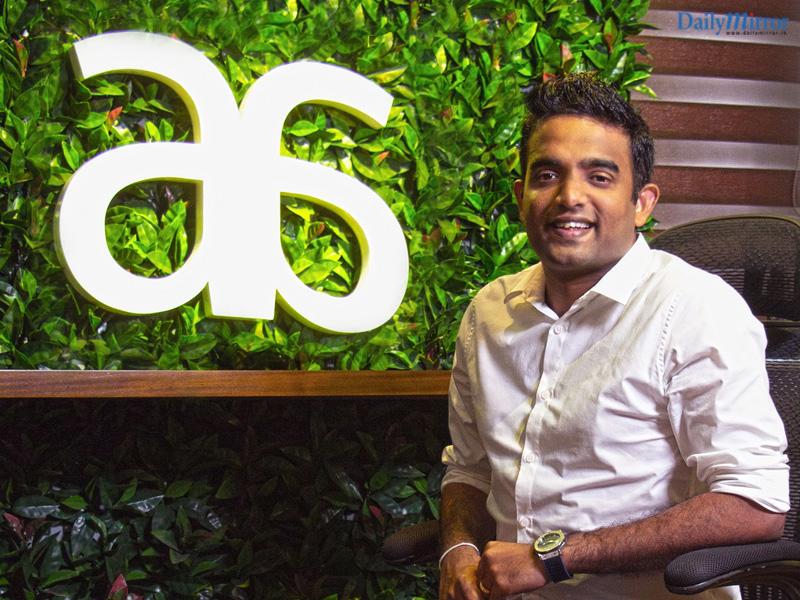 Chamira Jayasinghe, Founder and CEO of Arimac Lanka, the Ambitious leadership behind the success of Arimac
Pioneering digital disruptor and leading end-to-end digital solutions provider, Arimac celebrated the Company's 8th milestone year on the 26th of September. Founded by visionary entrepreneur Chamira Jayasinghe in 2011, Arimac has been an impactful presence in the industry for the past 8 years catering to digital solution needs of over 200 local and international corporates. Arimac currently enjoys a presence across 5 metropolitan cities worldwide including UAE, Maldives, France, Australia and Caribbean Island backed by 150 leading technophiles, creative wizards and researchers. Arimac continues to disrupt the status quo across five pillars of digital technology from Web and Mobile Developments, Immersive Technologies, Cognitive Sciences and Robotics, Digitalization and Consumer Ergonomics to Gaming and Digital Entertainment.
"We are a tight knit family of digital disruptors and we consistently work on being innovative, inspiring and profitable. Our core focus is on merging creativity and out-of-the-box thinking with technology and continue revolutionizing the digital technology industry. Team at Arimac has been able to create ground-breaking innovations within these 8 years through immersive technology - Augmented Reality (AR) & Virtual Reality (VR) projects, pioneering in the local game development sector, introducing robotics & cognitive sciences to the local market and web & mobile application creations. This approach has enabled us to provide our clients with inventive, adaptable and efficient digital solutions. While we provide exceptional services to our growing clientele, we remain committed to our fundamental mission of steering social entrepreneurship by harnessing local talent to create a world-renowned Unicorn in the digital sphere by 2028," commented Chamira Jayasinghe – Founder CEO.
He added, "I am delighted to say that during the past 8 years, we've worked in tune to our vision of empowering our clients, disrupting industries, driving change and cultivating an unstoppable local talent pool to reach the unreachable."
Arimac strives to promote and retain the Sri Lankan talent pool to counterattack brain drain and allow local talent by promoting social entrepreneurship to reach the international arena as true Sri Lankans. In line with this vision, the company employs talented individuals ranging from graduates from local and foreign universities such as Stanford University, MIT, University of Moratuwa, University of Colombo, University of Kelaniya and University of Sabaragamuwa to people with lesser education qualifications but highly talented and passionate towards their profession, from both rural and urban areas of Sri Lanka.
Arimac is the pioneer in the Sri Lankan Gaming industry. Arimac team was the first ever Sri Lankan entity to release a 3D video game in Sri Lanka, dubbed "Kanchayudha" and they are also the creators of the first Sri Lankan hyper-casual gaming platform "IMI Club". Arimac is also currently working on releasing the biggest triple-A (AAA) game in Sri Lanka "NERO", which created a major hype within the gaming community in Sri Lanka.
Arimac, taking the forefront in the Sri Lankan immersive technology, launched the Virtual Reality (VR) cricket game "Super Over" and devised "Butterfly effect" Augmented Reality (AR) filters for United Nations to create awareness on the Sustainable Development Goals (SDGs) globally via their global SDG action campaign. The Company also launched 'WynkAR', the first Augmented Reality Platform in Sri Lanka. Arimac team is currently working on 'Diyazen', the first-ever Humanoid Robot in South East Asia.
During the past 8 years, Arimac continued to establish a presence to be reckoned within the industry, clinching various awards and recognitions such as the brand leadership award at the World Marketing Congress for their excellence in brand visibility and performance and also the NDB Phygital Bank platform developed by Arimac won the Asian Banker Award. In addition, Chamira Jayasinghe was honoured with the title of "Iron Personality" at the first ever 'Pannaraya' award ceremony for his work on enabling digital disruption within Sri Lanka. Success of Arimac is drawing attention of investors and policy makers, where recently a Silicon Valley Company stepped up to fund Arimac to expand its market reach with a series B investment.
With the vision in becoming a Unicorn by 2028, Arimac continues its steady journey in disrupting the digital industry with more astounding projects lined up to elevate Sri Lanka into new heights in the local and global digital and ICT industry.