---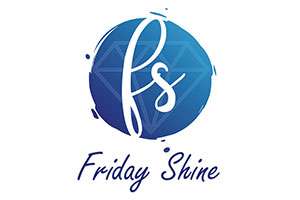 Silver has been a part of jewellery and culture of varied continents over the years. Inspired by this, Friday Shine has stepped in to the Silver Jewellery Industry in Sri Lanka to create a new shopping experience with a luxurious, contemporary, online jewellery store for the new age consumer.
Friday Shine prides itself for creating a transparent atmosphere for customers where they can learn about the value of their purchase and silver jewellery care tips. The company initially started its journey with silver jewellery, focusing on personalized Necklaces and personalized Bracelets, but has now extended their product range to Rings, Earrings, Pendants, Anklets and other jewellery items as well. Friday Shine has carved a niche for itself in making personalized and customised Silver Jewellery; the customer has the liberty to customise singular designs and Friday Shine crafts into a solid, dashing piece of ornament that could be perfect personalized gifts. Friday Shine operates with the goal of building an absolutely transparent buying process where the customer is thoroughly educated about the purchase. This enables them to make healthy and informed choices about their jewellery.
Celebrate your special moments in your life, with one of best places to make your own personalized silver jewellery gifts. No matter your silver jewellery requirement – birthday gifts, personalised gifts, handmade gifts, wedding gifts, wedding anniversary gifts, anniversary gifts or engagement gifts! Friday Shine will help you dazzle and enhance your style at all occasions.
In the future, Friday Shine hopes to establish itself as a brand that people trust for its clarity, transparency, and personalized service. Friday Shine also hopes to be the number one choice when it comes to personalized jewellery gifts. The company has its sights set on expanding and building the business progressively within 3 years.