---
People usually seek refugee status in a foreign country when they get displaced from their home country. Meanwhile, it appears that there are also some people who become refugees in a foreign land of their own free will.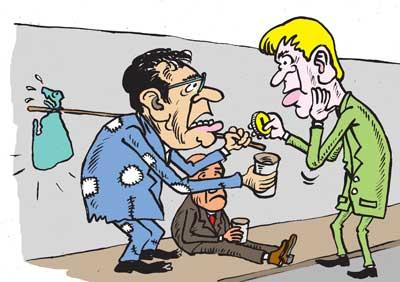 This story is about two VIPs of our country who have become virtual refugees in two different countries. They, of course, had not faced the problem of obtaining Visa for their stay.

The duo was referred to as VIPS because they initially visited these countries as our country's envoys. They were appointees of the Yahapalanaya regime. Both had earlier done some hard work behind the scene to bring that regime into power. One of them had later held a high position in a controversial anti-corruption committee.

One of them functioned as our envoy in the kangaroo-land and the other in a country looked on as the world power number one.

The new regime when it assumed office asked the duo to return home. However, they had opted to remain as virtual refugees in their respective guest countries, they say.

Meanwhile, some people close to the current regime say that they avoid coming back fearing embarrassing consequences of what they had said and done during the Yahapalanaya days.