---
There is an apartment block in the Bambalapitiya area where high-ups of the regime have been provided with accommodation.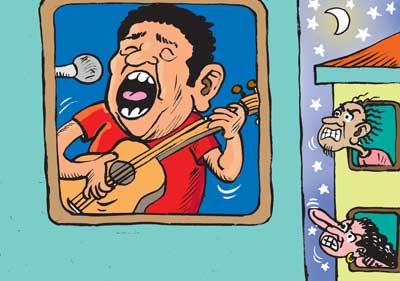 One of the apartments of this housing complex has been allotted to a politico from the upcountry holding a high office in the Opposition.

However, as this politico owns a house in the city, he has not gone into occupation of the apartment assigned to him. Instead, he had asked a party member known as Radical Bandara to occupy it.

From the day one, this party member came into occupation of the apartment, he had started holding noisy music parties practically every night which had become a nuisance to those occupying the other apartments of the housing complex.

So, the other occupants have made numerous complaints about the nuisance they have to suffer to the purohita in charge of the housing subject, they say.