---
The Kalutara rebel who quit the Pohottuwa at the eleventh hour to take a warpath later vowed to say 'adieu' to politics.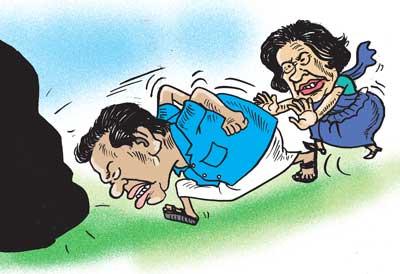 However, he has made a quick comeback to the political scene, they say.

The politico is said to have cast his lot with the former madam and is planning to give the leadership with the latter's blessings to the campaign to resurrect the Blue party now in shambles. However, some Blues reportedly have voiced their suspicion that the rebel is only seeking a short-cut to Diyawanna again.

Meanwhile, some of his intimates have warned the rebel not to dash his head against a rock once again!