---
The Green party members are said to be lining up these days to obtain the membership of the newly floated 'Heart' alliance.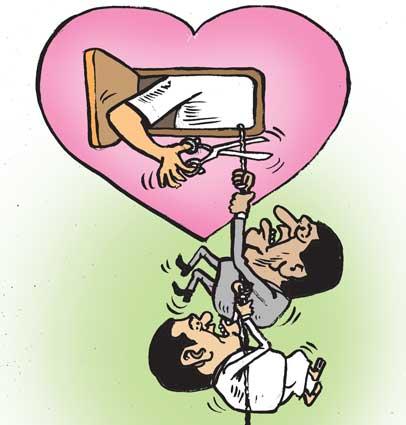 Meanwhile, the beleaguered Green leader had asked his loyal secretarial one to pursue disciplinary action against all dissidents with a view to expelling them.

Following these instructions, the secretarial one is said to be planning to deal with Punchi Dasa first and next serve the summons on Madduma to appear before a disciplinary inquiry.
However, Green members say that they will quit the party en masse should they take disciplinary action against the alliance leader. Meanwhile, alliance high-ups claim that the Green leader is planning disciplinary action against them following an understanding reached with high political authority in the government.