---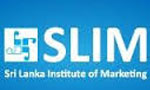 The Corporate Educational Program of Sri Lanka Institute of Marketing (SLIM), which was launched in 2010, has been highly successful and has contributed to the improved performance of companies in various industries such as Insurance, PharMa, FMCG, Mobile Telecommunications and Banking.


The programme is being continued in 2015 and companies have the opportunity to tie up with the national body for marketing in Sri Lanka for accelerated professional development of their staff. The program includes customised education for individual companies and the company performance is embedded into the program, thereby guaranteeing positive results.

Fonterra and HNB Assurance, two of the oldest partners, have been reaping the rewards of this highly acclaimed program for over 4 years. Etisalat, Unilever, Harcourts, Nations Trust Bank (NTB) and Janashakthi are among the other partners while SLIM is considering offering an insurance marketing diploma in partnership with Sri Lanka Insurance Institute (SLII).

HNB Assurance Managing Director, Manjula De Silva noted the improvements he had seen within his company during its four year partnership with SLIM.
"We were the first insurance company to tie up with SLIM on this program and over the past four years SLIM has added great value to HNB Assurance, even exceeding our initial expectations. The effectiveness and success rate of our sales team has increased thanks to the skills acquired through Diploma in Professional Selling (DPS) while Preliminary Certificate in Marketing (PCM) has empowered our Marketing Team to establish HNB Assurance as one of the top insurance corporates in Sri Lanka."

SLIM President Kalana Rathnayaka spoke about the importance of staff development for the growth of companies."Companies are about people and if the human resources are neglected no other area will function at its optimum level. Therefore, it is heartening to see the service which SLIM has been able to render to the corporate sector over the past 5 years through this program, and credit should go to the companies who have partnered with SLIM for being proactive about this important area."

At the conclusion of the Corporate Education Program each employee receives a co-branded certificate from SLIM and their company, at a certification ceremony. A unique aspect of the program is that the successful completion of each programme provides a pathway for employees to pursue SLIM qualifications which will further enhance their career prospects and ultimately endow the companies with a highly qualified workforce.