---

The Lanka Private Bus Owners' Association (LPBOA) yesterday announced that they would launch a massive strike between April 20 and 30 to protest against the directive to paint all private busses in light blue.
This was in response to a notice made by the Department of Motor Traffic (DMT) to introduce different colour codes for motor vehicles, which are mainly used for the delivery of services, in line with a government gazette notification.
Accordingly, this requires all public passenger transport vehicles used for the carriage of passengers to be painted in light blue before January 1, 2014.
Speaking to Mirror Business, LPBOA President Gemunu Wijeratne stated that they would be making a written request to President Mahinda Rajapakse and the Treasury to withdraw this requirement.
"We are not against the painting of busses. I don't care if we have to paint it red, green or white. But the cost to repaint our busses is very high and we can't bare this," he said.
Wijeratne explained that the cost to repaint a bus would be approximately Rs.125,000 and the bus would not be able to operate for at least five days.
"This cost plus the wages which need to be paid to the driver and conductor will add up to at least Rs.150,000 and this is something we can't bare," he noted, adding that if the government provides them with sufficient funds they would do the repainting.
The association has almost 21,000 busses in operation and to paint all these busses before January 1, 2014, at least 78 busses would need to be painted per day.
"We will launch a massive strike against this. We are not going to do this at all at our own cost," he said.
According to the DMT notice, busses operated by the Sri Lanka Transport Board will have to be painted in red, while vehicles used for school transportation will have to be painted in yellow.
These regulations come into operation from March 1, 2013 for unregistered vehicles and from January 1, 2014 for registered vehicles.
The LPBOA also plans to launch a oneday strike during the above period if the authorities failed to increase the bus fares as requested by the bus owners.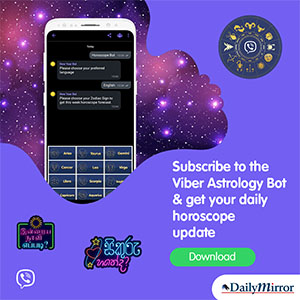 ---
Add comment

Comments will be edited (grammar, spelling and slang) and authorized at the discretion of Daily Mirror online. The website also has the right not to publish selected comments.

---