---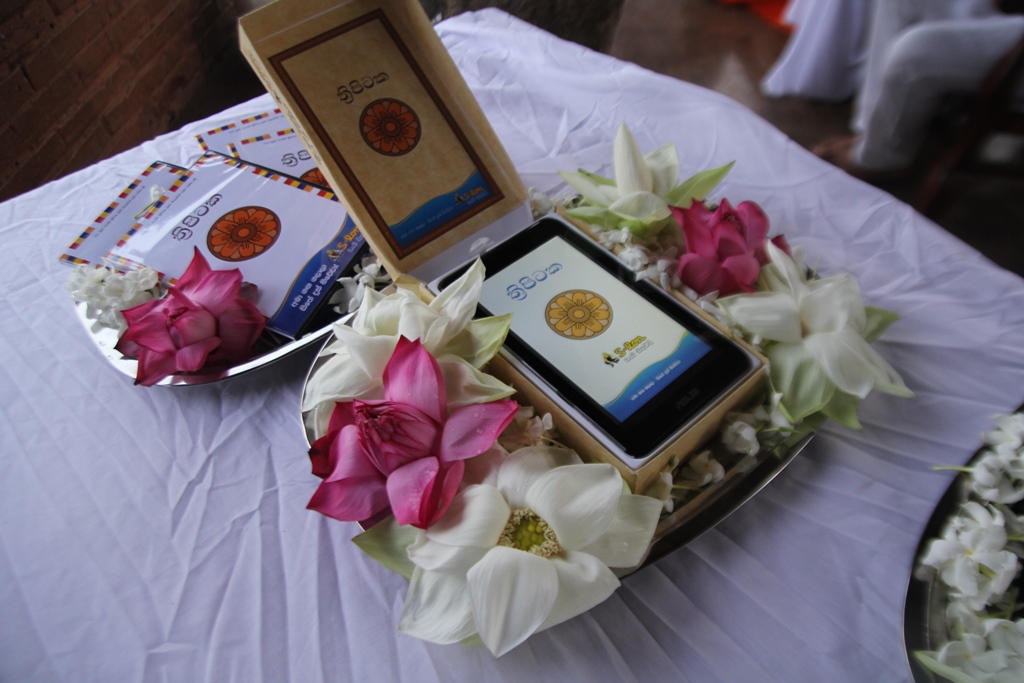 Capture of the Tripitaka mobile app. Taken at the Kiri Vehera Temple, Kataragama, in commemoration of the 2560 thSambudhdhaJayanthi
The 'Tripitaka mobile app' by S-lon was ceremoniously launched at Kiri Vehera Temple, Kataragama, in commemoration of the 2560thSambudhdhaJayanthi, recently. The app contains a comprehensive collection of 'Tripitaka' texts (Pali canon) in Sinhala, condensed into a user friendly app that is conveniently accessible to the public via Android and Apple devices.
The Tripitaka mobile app was conceived as a CSR initiative by S-lon Lanka (Pvt) Ltd. with concerted efforts by Rediffusion Y&R, who were tasked with design and development of the app.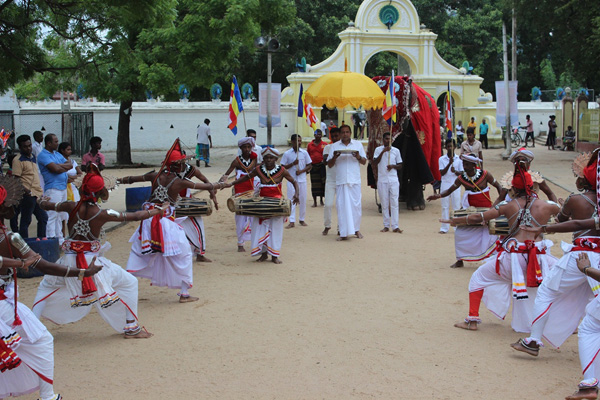 This valuable app contains all three volumes of the Tripitaka, which are highly resourceful to any student or enthusiast of Buddhist literature. S-lon Lanka is proud to carry out this noble initiative in pursuit of preserving the revered Tripitaka texts in the digital realm, where it will be easily accessible to anyone, wherever.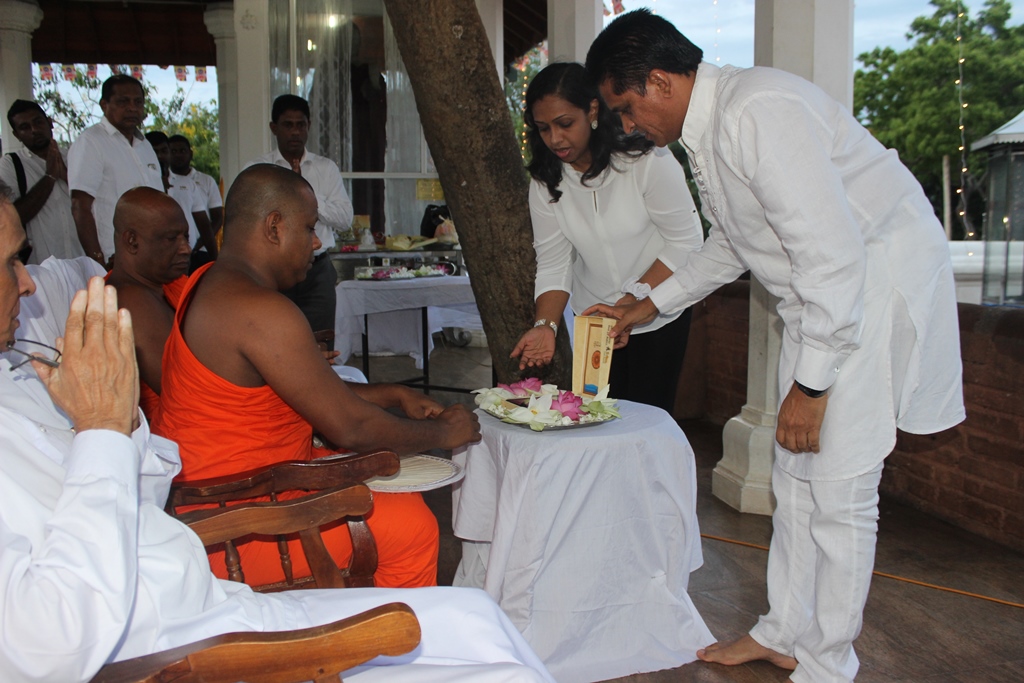 The Tripitaka mobile app is available for free download on both Google Play Store and iOS platforms.