---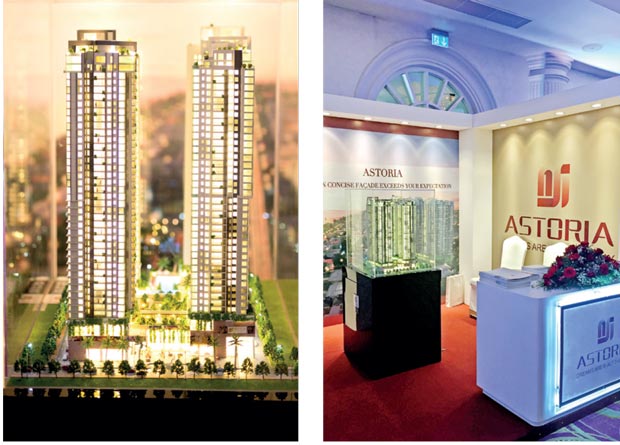 AVIC International Holding Corporation, a subsidiary of the Aviation Industry Corporation of China (AVIC) and a Global 500 company, was proudly acknowledged as part of an influential initiative, Investor Forum 2017 which took place on 30th August, at The Kingsbury Hotel, Colombo.

AVIC extended support to this event with their presence as Gold Sponsors. The forum was organized by LankaPropertyWeb.com and RB Realtors and Consultants (Pvt) Ltd.

AVIC representatives took part in the proceedings which included the distinguished attendance of over 300 potential local and foreign investors, high net worth individuals (HNWIs), high end developers, property and real estate exhibitors and major shareholders from CSE listed companies to name a few. The event proved itself as an ideal platform for the right audience to rendezvous at and intermingle.

The concept for an event of this calibre was mainly instigated when there was clear demand from investors in seeking dialogue and information about the local market as well as interest from exhibitors who had taken part at previous events such as the Lanka Property Show which took place earlier this year.

The core of the event was to emphasize on the volume of investment opportunities in the real estate market in Sri Lanka, create awareness amongst the attendees and provide them with an opportunity to capitalize on the networks that would be formed here. The Forum's agenda included speeches, presentations and panel discussions which assimilated with cocktails and fellowship.

Not only this but the Forum also proved vital as the ideal hub in which to create network opportunities with local and international media, brand promotions, brand equity enhancement and client base expansion.

The Forum also paved way for a number of distinguished speakers and panellists such as CSE Chairman Ray Abeywardena, Former Union Bank Chairman Alex Lovell, JLL Transaction Head Sunil Subramanian and Access Engineering MD Christopher Joshua to congregate under one roof and exchange knowhow.

During the course of the event, many of the speakers emphasized on relative subjects that were relevant to the progress of the real estate market in Sri Lanka as of current. Many of the topics also leveraged on matters such as Investment Opportunities in Sri Lanka as well as focus on Vacation Investments and a panel discussion which forayed towards strategies ideal for bringing down investment into the country.

AVIC Astoria Project Director Zhang Bo was also amongst the speakers on the evening and his presentation turned into an ideal opportunity to propel AVIC Astoria's status as an investment opportunity for those who were looking for prospects in the real estate and luxury living angle. The Forum culminated with a Thank You Speech presented by RB Realtors CEO Richard Buultjens, which was then followed by cocktails and networking.