---
---

The most awaited event of all Sri Lankan citizens like just another cricket World Cup match is the National Budget speech. Many eagerly look forward to see what is in store for them in the coming year and how they can improve their businesses and family life. Yet, many would carry different viewpoints on how the budget would affect them. With the National Budget speech 2015 delivered last Friday, many are excited with the various increments and cost reductions that were announced. Making it more insightful, the Dailymirror asked various Sri Lankans about their views on the proposal for the National Budget 2015.
Estate workers salary not sufficient
Proprietary planter
Ravindra Wickramasinghe is a proprietary planter, having estates in Morawaka, a village in the deep down South. His wife is a housewife and daughter is still reading for her Bachelors' Degree. He prefers to look after his plantation rather than doing a job, and in fact, loves to live a stress-free life.

What he had hoped from Budget 2015: He had hoped that there would be some increments with regard to tea prices that would have had a direct impact on sales and demand for low country tea.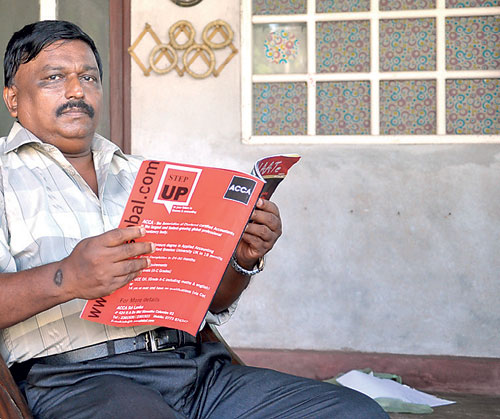 What tea planters got from Budget 2015: Replanting subsidy for tea small holders increased from Rs 875,000 to Rs 1 million per acre and the new planting subsidy increased from Rs 625,000 to Rs 750,000 from 2015.

Minimum salary of a private sector employee to be Rs. 10,000 by 2015: Rs. 500 allowance to be added each month and EPF payment from the employer to be increased up to 14%.
His reaction: There has been no direct increments when considering the tea industry. Small estate owners need a lot of finance since they are self-sufficient and on their own. For manufactured tea, the Cess tax remains the same and therefore the average income of a factory will be reduced.

The price of 1 kg of raw tea decreased from Rs.80 - Rs.75. yet, the average income should at least be Rs.80 per kilo in order to run an estate smoothly.

A new project known as 'B 60' or 'Best 60' was implemented to increase the demand for 'bud with 3 leaves' with effect from October 1, yet many estates do not seem to follow this procedure. If B 60 was properly implemented, the average income to a factory would increase since monthly production of tea would increase. Sadly, it is not so. Instead 'coarse tea' (bud with 3 leaves and a long stalk) production is widely seen, which is of low grade and quality.

Also the workers' salaries have also been increased by Rs.50. The daily income of a worker in a private estate is around Rs.575 and it is not at all enough to make a living.

We expect a better increase for tea per kilo. Funding for replanting and research doesn't contribute directly to the tea industry but they are good measures to uplift the standards of the tea industry. Another concern in relation to low country tea is that, it is been exported to war-prone countries such as Ukraine, Iraq and Russia. But since they are more concerned with politics, they do not buy much low country tea.

Therefore, all in all small estate owners do not seem to have a profitable expectation from the budget proposal.
---
Rs. 15,000 minimum salary is beneficial
Assistant Sales Manager and shop owner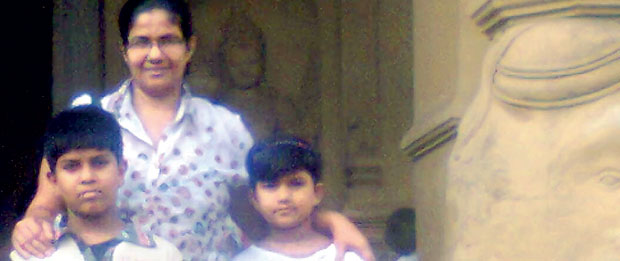 E. D. Aravinda Dinesh Kumara (40) is currently employed in the financial sector as an Assistant Sales Manager by profession and is also a shop owner. Mr. Kumara who is a resident of Hambantota is the father of two school going children. His wife, Manoji Prasanthika Verogoda Aarachchi (37) is a government servant, who is employed at the Government Agent's Office.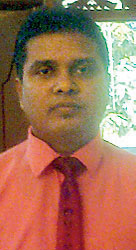 His expectations from the budget 2015
'Unfortunately the cost of living has risen high and I find it a little difficult to provide for the family when most of the provisions used at home still remain high. I hope that if the price of general goods and services were brought down to a much lower rate it would be a great relief to us.'

'I appreciate the proposals made by the government budget to reduce the electricity bill, water bill and milk powder. It would definitely have a favourable impact on our financial problems. I am grateful that the government intends to implement these dispensations as this would help in lifting the financial burden off our shoulders.'

His impression of the budget 2015
Being the breadwinner of the family, Mr. Kumara draws a monthly income of Rs. 45,000 which is insufficient to meet the necessities of our family 'My wife who is a government servant receives a very meagre salary and I believe that the salary increment of a minimum of Rs. 15,000 to public servants would be very beneficial for us and I value the decision taken by the Budget 2015 with regard to this.
---
Tax reduction on vans/cars welcome
Director of a travel company
Tuan Rizan Samath (52) who is actively engaged in the tourism industry of Sri Lanka. He is the Director of a company that handles inbound tourism. His wife, Mrs. Samath is a housewife and Mr. Samath who is the only breadwinner of the family is the father of three children. Mr. Samath shared his views in relation to the National Budget 2015 and its impact on the tourism industry.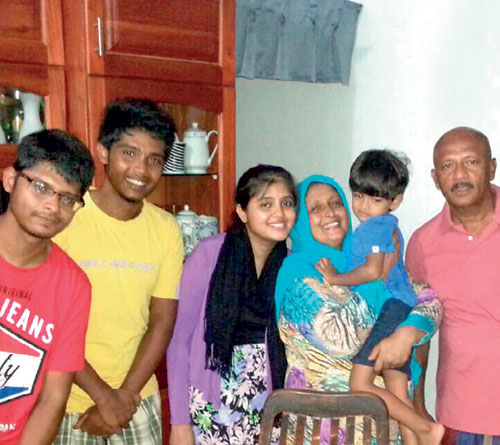 His expectations from the budget 2015
'I expected that the budget would bring down the cost of living and especially I think that a marginalised reduction is felt as crucial in food items such as rice and wheat. I believe that if the prices of vital goods and services were reduced in a marginalised manner it would be very effective in improving the lifestyle of our people. This is more important than increasing the salary because an increment in salary would eventually yield in the rise of inflation as the demand for goods and services rise high.'
"I'm glad that the price of petrol was reduced as it has a positive influence on the tourism industry. We travel a lot using vehicles and the government has done a good job"

How far has the budget 2015 addressed his financial burdens?
I'm glad that the price of petrol was reduced as it has a positive influence on the tourism industry. We travel a lot using vehicles and the government has done a good job in providing us with concession on petrol and it must be noted that the reduction of the tax on imported vans and cars is a very welcome move by the government as these are vital elements that shape the future of the tourism industry.

His impression of the budget 2015
'Considering the charges levied at the hotels in Sri Lanka, the government should have focused on reducing the taxes because it is difficult to market our hotels in the international market when the prices of hotels are high. Also, investment proposals in the field of tourism must be promoted as this would attract foreign investment for the tourism industry. I think that the budget has given a certain relief to improve the lifestyle of our citizens but more concessions in the field of tourism industry would be welcomed as it would help in enhancing the living standard of people engaged in this field.'
---
The Budget paves way to work better
Three-wheel driver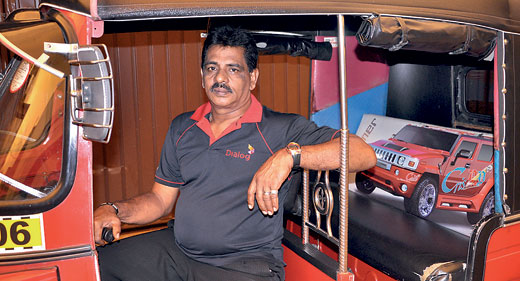 Danapala Widanapathirana, is a three-wheel driver and is a father of three children. His two daughters are married and his son is employed. He is satisfied with what he has and enjoys his life to the fullest.

What he had hoped from Budget 2015 :The budget has given more than what he has wanted. As a citizen of Sri Lanka he is satisfied with the reduction in prices of milk powder, electricity, water and prices of goods.

What three-wheel drivers and the general public got from Budget 2015: Pension scheme and insurance for three-wheel drivers will be introduced.

Local milk powder reduced by Rs. 100 and yoghurt by Rs. 3. Free health checks for every citizen. His reaction: The proposals are quite good. President Mahinda Rajapaksa has paved the way for us to work well. My hometown is in Matara and before the construction of the highway, it took a good five hours to travel from Colombo to Matara. But now in just one hour you can reach Galle. This saves a lot of time. With credits to the Minister of Defense, Gotabaya Rajapaksa, the war finally came to an end and we can now live
in peace.