---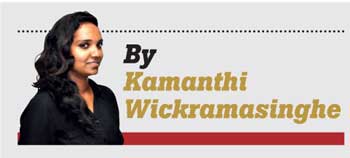 Psychological well-being has become an important aspect in the lives of people today. Yet, in terms of places that provide psychological treatment and other services, Sri Lanka has precious few. iChange or Initiative for Change is a concept brought forward by a few professionals who have identified the importance of psychological development in children and many other aspects. Speaking to the

Daily Mirror

Dr. Mahesh Rajasuriya, Consultant Psychiatrist at the National Hospital of Colombo and a Senior lecturer with a special interest in psychotherapy at the Department of Psychological Medicine at the Faculty of Medicine, University of Colombo spoke about this concept.
Q What is iChange?

As a psychiatrist I have seen a lot of patients with or without mental illnesses, who had lots of issues with regard to consultation. I have realised that people need something more than just medication such as psychological interventions even if they have a mental illness or not. This is why I got interested in psychotherapy and got my job placement at the Faculty of Medicine. While doing that I came to realise that most of these issues were results of how the personality was moulded basically in your childhood. When I explored their childhood I found out that they had faced many issues, which were quite common.
But some of them would affect the development of the child without the knowledge of the parents. So, this child grows in to a person with several personality issues. While being determined to provide counselling for them I also thought that it was best to prevent them from facing such trauma and that it would be quite efficient.

As a result they can move on well with life rather than going for counselling sessions later in life. Here we realised that it was a project that should be done in a grand scale and therefore I would not be able to handle it alone. Thereafter a group of doctors got together with me to formalise this effort of doing something for personality development of children. That's how we formed 'iChange' which stands for 'Initiative for Change' which is a non-profit organization.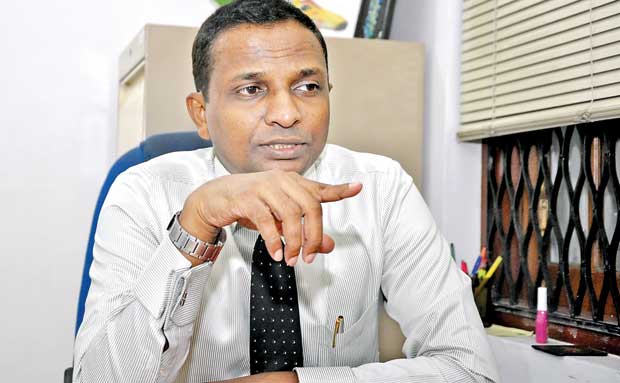 Q What is this change that you are talking about?

This change that we want to see is the way that we bring up children. We need to realise that the little mistakes adults do will have a huge impact on the development of the child and the child's personality. I have also realised that we need to address the personality development of the children in the next generation and therefore working with children alone was not enough. Parents and teachers too should be made aware. Through 'iChange' we also want to train teachers and parents in bringing up children and in addition to that we also develop staff performance skills in organisations and other psychological services such as psychotherapy and psychiatric consultations.



Q How do you identify these children at an early stage?

When a child's personality is developing well he/she is usually a bit of a problem child. But if the child's personality is slowly eroded, then the child becomes an easy child.

The child is therefore very obedient and non-explorative. Therefore people are not exactly concerned when the child is not doing well. Parents think that their child is very good but later when they are around 16 or 18 problems start cropping up. If you have problems with your child and it is not playful and doesn't study well, then these are signs of a child developing well.

But if your child is too easy to handle then I think you need to be more concerned. Since we have realised that people don't do that, we started to concentrate on them more
through 'iChange.'



"This is why I got interested in psychotherapy and got my job placement at the Faculty of Medicine. While doing that I came to realise that most of these issues were results of how the personality was moulded basically in your childhood. When I explored their childhood I found out that they had faced many issues, which were quite common."
Q Isn't a child's personality development influenced by society?

Unfortunately in Sri Lanka children start going to pre-school very early. Day care is fine because it doesn't affect the psychological development of children. It's like home but a pre-school is a school. In developed countries until three you are not allowed to go to school and at first they only have two hour lessons per week.

They gradually start their five days of school per week. But in the case of Sri Lanka it is different. Once children are in school, parents and teachers have unscientific and unhealthy rules for children such as they need to be fully conversant with the mathematical tables and all that. These are in fact anti-educational practices of the child that not only deprive them of their personality development but also their brain development.

There is an artificial educational style in the Sri Lankan system. Parents expect their children to get full marks at examinations. Then their children should be geniuses. Unfortunately the Sri Lankan system encourages this kind of anti-educational, anti-child goals that drastically affect their personality.



Q What services are provided through this initiative?

We conduct one-day workshops for parents and teachers titled 'Empowering parents and teachers for the sake of children.' Parents, teachers and others have to change the way they look at children and bring them up.

Therefore we need to empower them and give them an insight in to these matters if we are to achieve our goals. Here they will learn about behaviour modification of children, parenting skills, brain development, personal development and interpersonal skills and they will realize what sort of changes
they need to make.

Then there's another programme for adolescents from age 10 to 20. For them we conduct an activity based workshop which addresses on issues such as drug and alcohol, peer pressure, study skills and introduce them to values that might be deficient in their society, assertiveness. Those who come for these programmes meet for a month or two and continue to grow. When children come for the first meeting they are very quiet but during the second and third meetings they are full of noise and are giving ideas and arguing with us. This is how children should be.

Also we have planned to introduce a story-telling session for younger children. Here they are allowed to ask questions, act out scenes and practise imagination, assertiveness, creativity. We intend to give stories that would give some values to develop such as helping mothers, looking after themselves and the like.

Most of our children are abused because they are very innocent. If they are naughty and assertive chances of them being abused are very low because they shout and don't allow others to do what they want. We also have individual sessions for people who really need assertiveness training and marital therapy.

There are some parents who come here once they have realised that their marital life was quite poor and this would have an adverse effect on the children.

Free sessions, to provide psychological help and treatment, are also conducted for those who find it difficult to afford huge amounts of money. In addition to that we have started training people who have a basic background on psychology. Many complain that they do not have enough practical work and this can be done only through 'psychotherapy under supervision.'

So they have to start seeing clients along with a supervisor who would advise them on where they went wrong and improve their skills. This is the only way they would learn the practical skills. We also have group psychology training programmes where five people can get together and start seeing clients and as a group they see a supervisor and get regular feedback. Also we get involved with companies to improve their staff performance skills.



Q Many psychologists do not want to be recruited in local institutions due to lower salaries. Therefore they are encouraged to seek jobs in foreign countries...

This is a sad situation because psychologists are supposed to be powerful people who can change society.

Some psychologists have got into unethical practices. Therefore the standards of people who are providing psychological should increase for this to resolve. We have started work on that and have had one meeting with people who have some background on psychological practices such as counsellors and psychology students.

The roles of these people should be specified and should be made aware of their limits. In case if they go out of their way the entire discipline will be looked down upon by society. This has happened.

At the moment the standards are quite unsatisfactory. Therefore in addition to the training that these students undergo they also have to meet every two months and any practitioner can come to this meeting and do a review.

Therefore they all learn from each other. Providing psychological treatment is different from treating an illness. We have agreed that providers of psychological help in Sri Lanka cannot just check clients and wash their hands. We need certain social changes and it is only these people who can make this happen.



Q Psychology is a common discipline in many private education institutes and now there's a growing trend for students to have a major in psychology. Can this be taken positively?

We have just started thinking about psychology-related disciplines, courses and jobs. At the moment there are many institutes offering psychology but I do not know the standards that they have. Therefore students have to be very careful in selecting them. We also offer a 15 day course one day a week for four months which is titled 'Child and Adolescent Psychology and Parenting course'. There is also a practical session where students come here and interact with others. Students are assessed for their ability to deal with children.

Role of media in reporting news items on sexual abuse of children
iChange is highly concerned by the observation that some media organisations and journalists have behaved in unethical and unacceptable manner in reporting the recent sexual abuse and murder of a young girl 5 years old.

Explicit graphic details of the ordeal she underwent, the aftermath of the tragedy and response of family and others are given exposure repeatedly in a very disturbing way.

Excessive attention has been given to all unverified stories of child abuse reported from other parts of the country. Attention of public has been diverted to other issues such as ratification of capital punishment.

iChange, as an organisation working closely with children, parents and teachers, feel that the current context is highly focused on gratification of low-level demand for blood and gory violence, including such acts on children.

Catering to such demands may increase ratings of news channels and boost sales of newspapers. However, the damage it inflicts on society at large is colossal.

Scientific evidence clearly suggests that unrestrained reporting of violence may promote further acts of violence, sometimes quite similar to the index event. In such cases these new violent acts are called 'copycat' acts. They may also induce lasting, crippling psychological effects in the viewers and readers minds.

Especially, the impact on children reading such reporting can be long lasting and devastating.

iChange makes a fervent appeal to all media organisations to exercise maximum restraint on reporting the recent incident, or any incidents of sexual abuse, or any act of violence including suicide.

This is a time to show how high our standards are despite the available cheap opportunities to make financial and other gains in the field of journalism.

For more details please contact: iChange (Pvt) Ltd, Kottegewatte Rd, Udumulla, Battaramulla, Telephone: 0112 675621/ 0777 552305 Web: ichange.lk