---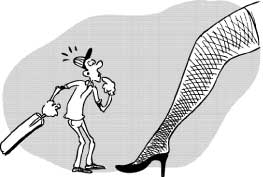 No doubt, with the emergence of the IPL (Indian Premier League), cricket administrations around the world have lost the reins of their players. Here in Sri Lanka, the story does not differ much.

The players' justification that a cricketer cannot play the game forever nor can they have careers as long as those of public servants, is no premise for argument. Yet, limited amount of cricket does not give them the supreme authority to earn unlimited amounts of money, all the while placing the country's honour, glory and everything else that may seem important to an ordinary citizen, on the back rack.

The truth is that mismatched priorities of the players, deliberate or otherwise, has more to do with greed than their numbered days. No doubt, in a world where everything comes with a fast forward option the IPL and the T20 cricket hold certain importance the other two forms of game could not attain. One Day Internationals (ODIs) may still be the norm; but the T20 is quietly yet ominously stealing the limelight of the former. However, the classic five-day game has become an entertainment of a sophisticated few, who understand the art of it.

A player would still say that he loves cricket. But only a few will exhibit that love when playing a five-day game. In fact, it takes a certain amount of courage to be frank like Lasith Malinga to say the longer version of the game is not his cup of tea. Whether a player has the right to choose or not is another matter. The truth is that, when playing for the country, one is compelled to sip tea even if he prefers coffee.

In today's context however, stalwarts of test cricket are those who have played many years of slow cricket before being introduced to the quicker versions of the game. Players of the succeeding generations will tell the press that they love the five-day game only to impress the public. Angelo Mathews would be just the beginning; perhaps the real rebels are yet to come.

For those who think playing for the country is filling their bank vaults, money is morphine. However, for the rare minority who think they are answerable to the fans who do not take home anything other than the joy of winning, cricket is much more than a money printing machine.
Honey-traps and money-traps are for the greedy to fall and die. The real sportsman knows better; and the country needs more of that kind!
---
Add comment

Comments will be edited (grammar, spelling and slang) and authorized at the discretion of Daily Mirror online. The website also has the right not to publish selected comments.

---