---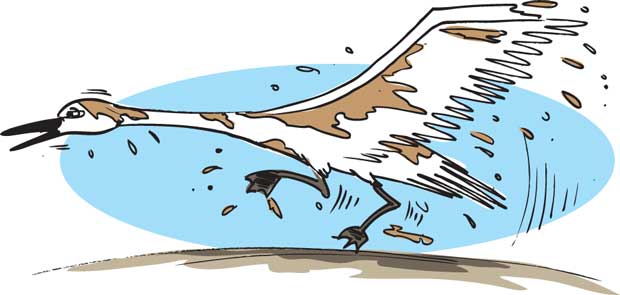 Yesterday, January 8, was an important day in Sri Lanka's history. It was on January 2015, that in a dramatic and unexpected people's revolution, President Maithripala Sirisena and his rainbow coalition came to office promising what was described as a 'Maithri Yahapalanaya'.

Three years later most analysts agree that while much has been done to restore the rule of law and good governance much more needs to be done to fulfil the expectations of the people.

The opinions may differ. What was done not done or half done will go before the court of the sovereign people on February 10 when elections are held to 341 Municipal, Urban Councils and Pradeshiya Sabhas. Led by President Sirisena and Premier Wickremesinghe, the Yahapalanaya government has done much more than most people talk about but these have not been publicised effectively.

For the first time since independence in 1948, the two major parties, the United National Party (UNP) and the Sri Lanka Freedom Party (SLFP) are working together despite divisions or disputes and are likely to continue till at least 2020 if not 2025 to work out the sustainable, eco-friendly development strategy described as vision 2025.

For instance, we also have the 19th Amendment to the Constitution. It was perhaps for the first time in modern world history that a President in office worked out an amendment that drastically reduced his own powers. An all party Constitutional Council was set up to make appointments to high posts while Independent Commissions were appointed to monitor important issues in the public service, police, election, bribery and corruption and human rights. As promised in the election manifesto, parliament was also given more powers and the President does not have the authority to dissolve it within one year as provided for before the 19th Amendment was enacted.

Though not many people know how effectively it is working, one of the other important laws enacted was the Right to Information Act which came into effect on February 3, 2016, bringing with it a promise of open government, citizens' active participation in governance and accountability to the people. Hundreds of appeals have been made by citizens to designated officers in public sector institutions. They have asked for full details regarding various projects or contracts, how the money was spent and other issues. In cases where these appeals are not complied with, the citizens could appeal to the Right to Information Commission which looks into the issues and has mandatory power to order that the information be given. The print and electronic media have carried several reports based on information obtained under the RTI Act which has been acclaimed as one of the best relating to the people's fundamental right to information.

One of the latest cases involves a multi-million rupee contract awarded by Sri Lanka Telecom to a private television channel. A satellite pay TV service provider has protested against this and made an appeal under the RTI Act.

In education, the consensus government has provided health and life insurance policy for 4.5 million students in public, private and international schools. In addition every student will have 13 years of education and even those who fail the GCE ordinary level examination will be given access to vocational training in a multitude of fields including high technology.

The main issue on the negative side is the bond scam. The Presidential Commission which probed the bond issues from February 2015 to March 2016 has revealed that up to Rs. 11.1 billion had been plundered through an alleged illegal process in the bond issues. The Commission has made strong charges against the Central Bank's former governor Arjuna Mahendran and his son-in-law Arjun Aloysius whose company Perpetual Treasuries Ltd is alleged to be the main bank robber. Prime Minister Ranil Wickremesinghe speaking at the UNP Convention on Sunday charged that a staggering US$ 4,000 million had been plundered in bond scam from 2008 to 2014 when the Mahinda Rajapaksa regime was in power.

If vision 2025 and the hopes of making Sri Lanka the hub of Asia are to be achieved, this plunder must be stopped and any politicians or official found guilty must be in jail and not in high office.