---
Mehta's "Funny Boy" is based on the novel by the same name which Canadian- Sri Lankan writer Shyam Selvadurai published in 1994
Deepa Mehta's newly released film "Funny Boy" met with a post-production hiccup when activism sensitive to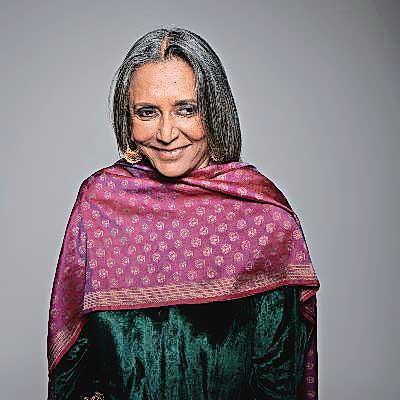 Deepa Mehta
linguistic representation and the portrayal of minorities questioned the Tamil roles in the film being played by non-Tamil actors. While some dissenters pointed out that the accents of some players didn't register as authentic, others likened Mehta's casting preferences to a form of cultural erasure. These protesters claimed that the film's Tamil characters should be played by men and women who were born-Tamil and spoke that language to native proficiency. So came about the latest controversy in Deepa Mehta's long career in film.

Mehta's "Funny Boy" is based on the novel by the same name which Canadian- Sri Lankan writer Shyam Selvadurai published in 1994. It loosely covers the time between 1970s and 1983 with several other instances of anti-Tamil violence referred to as asides. The violence of 1956, for example, is alluded to by the way of the main character's grandfather having had been killed that year by Sinhalese thugs. Unrest in 1977 is featured by a Sinhalese mob's attacking of a train in which the main character's aunt travelled. Selvadurai ends his novel in July 1983 as anti-Tamil violence swept the Colombo streets for a week and the country was pushed into a war which carried on for another two and a half decades. Significantly, Shyam Selvadurai hasn't attempted a work in which the broader struggles of Tamil linguistic restoration, national pride, and civil rights have been featured as main focuses.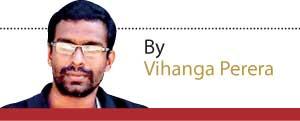 Selvadurai's "Funny Boy" is essentially a Colombo-based novel focused on an English-speaking, upper middle class Tamil family. Like his characters, Selvadurai's main audience is also English-educated upper middle class for whom the story is framed and presented in English. While the book has an interest in July 1983 as "a present" Selvadurai's engagement with the history of post-independence Tamil displacement in Sri Lanka is the dipping of a toe in a deep pool of water. Nor is this Selvadurai's fault entirely, but a destiny he has to be a part of as a result of having had far better choices and options than a generation of Tamil youth remote to Colombo's upper middle class: men and women who took up arms out of conviction or compulsion even as Selvadurai, in Canada, began to write books.

A question that is not entirely flippant has to do with the accent/dialect in which Shyam Selvadurai's characters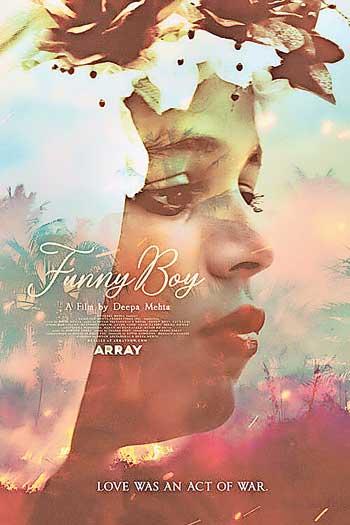 speak to each other in "Funny Boy". Leave Deepa Mehta aside. What organs of speech modulated the words Selvadurai's characters may have used in the book? In reading a dialogue off print – an activity in which we often engage without articulating the words out loud – the words take after the mind's accent of every individual reader. The readings of X, Y and Z (in that order, a Malaysian Tamil, a second generation Sri Lankan-French Tamil, and a Sri Lankan-Tamil who speaks no Tamil) render contrasting accents to the characters they let play in their imaginations. In fact, since Selvadurai writes in that language, even supposedly "Tamil sections" of the book are written in English where – through accents born out of their own linguistic range – readers are challenged to imagine the "Tamilness" of the text.

The summary of the matter is that when he wrote the book in 1994, Shyam Selvadurai was not stepping forth on a crusade for a historically marginalized, repeatedly displaced ethno-national identity. Far from that, Selvadurai composed a fictional work within his limited class and social space. Over the past twenty six years the book was drawn into various academic and critical discussions that connected with Sri Lanka's violent anti-Tamil political destiny. In that way, as it accumulated cultural capital, "Funny Boy" – with time – has become a kind of a "must read" for people interested in Sri Lanka's literature. In the process, activists for Tamil rights have adopted the book as a cultural expression that frames into its story state violence against the Tamil community. With such progress, the matter of the book's accent had been put to sleep.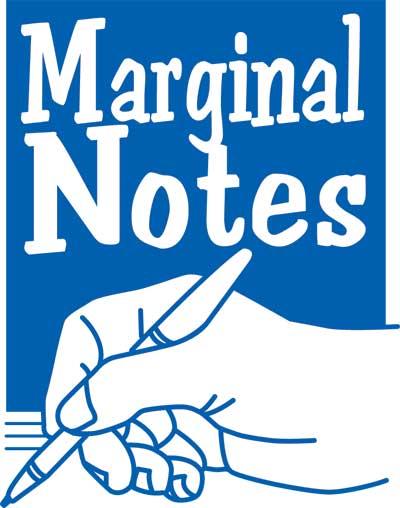 My verdict is that the dissenters of Mehta are ridiculous and naive. At best, Mehta's cinematography hints at a cosmopolitanism where her choices for "Funny Boy" fit in as a predictable pattern. The non-Tamils playing Tamil roles in the film include resident Canadians born in places like Karachchi and Birmingham. A bearer of a Sinhalese name, Shivantha Wijesinha (who is casted as Jegan) is introduced by IMDb as an Oxford-born man who has lived in the UK, Sri Lanka, Hong Kong, Australia and USA; and as an alumnus of the American Academy of Dramatic Arts. Mehta's critics specially targeted the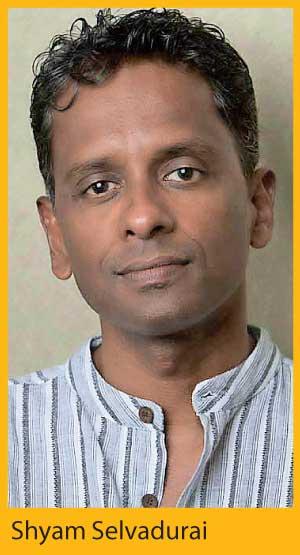 casting of Brandon Ingram to play Arjie's character (whether the casting of Arush Nand as young Arjie has been chastised as much needs to be inspected). While I am not informed as to whether he generally identifies himself as a Sinhalese, Ingram's creative practice – inclusive of the novels "The Fairy Dance" and "Living Their Lie" and stage plays – has been receptive of vulnerable genders and social identities.

As politics, I understand the protest against Deepa Mehta's casting practice. But, Mehta's is no sin as much as Selvadurai's novel is not a place to look for nationalist prototypes. For me, what is important is that a book which in some miniscule way reflects on the 1983 pogrom is now being trans-created as film: that, as its audience, it will engage a new generation, rekindle debates that must stay open, and contribute in some way to the spreading of awareness.