---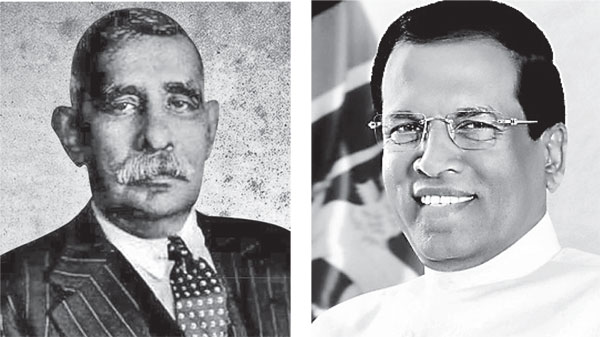 (A Goviya of the 1950s and 60s)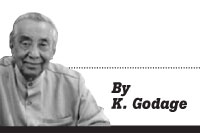 President Sirisena should be thanked and congratulated for the stand he has bravely, yes, bravely taken to ban Chemical fertilizers, insecticides and weedicides and for having launched this 'Wasa wisa Nethi" project. The sale of Chemical fertilizers and associated products is a billion-dollar business, perpetrated by multinationals and others who have climbed on board to make their millions, not at all concerned about the harm they are causing to poor farmers and humans, particularly in Third World countries.

President Sirisena, a son of the soil from Polonnaruwa and closely associated with Paddy cultivation would know at first to hand the problem. I myself have been associated with Paddy cultivation in Anuradhapura for many years and was closely associated with former Prime Minister Dudley Senanayake with his famous 'Govi Raja' project in the 1960s. We cannot also forget the contributions made by Phillip Gunawardena who introduced the Paddy Lands Act and T.B. Illangaratne who introduced the Multi-Purpose Cooperative Society along with Palitha Weeraman, the Cooperative Commissioner. In those days our cultivators used only organic fertilizer -- 'kola (leaves), cow dung (goma), katu (bones of dead cattle)and ash (alu)' they were the principal ingredients in organic fertilizer.

Today, fertilizer has become essential to modern agriculture to feed the growing population, and the manufacture of chemical fertilizer had turned out to be a billion-dollar business. The increase in yields thanks to the use of chemical fertilizers and varieties of Seed which is responsive to chemical fertilizer has no doubt increased yields with food being an absolute necessity for our existence. But the use of chemical fertilizer has a downside, it has in fact affected fertility, it has hardened the soil and polluted both air and water and affected the environment and human health in the NCP in particular and also in the NWP, where kidney disease is rampant and in other rice-growing areas such as the Eastern Province. Sadly children have been the worst affected; therefore organic fertilizer is the best solution to counter the threats to our soil, the environment and to life itself. The Kidney epidemic is mainly due to the pollution of our water resources. Our 'home made' fertilizer of 'Kola , Goma (Cow dung) Katu (Bones of dead cattle) and Alu (Ash) which served us for centuries did have nitrogen, phosphates and sulphur in natural form; but it must be admitted that the nutrient levels decreased over time and we need a system to replenish the nutrients in the soil. This is where fertilizer has become, as stated earlier, absolutely necessary for agriculture and for people to survive and this is where our Universities and their research departments have a major role to play.
Salt, though it is considered to be harmful, is an important ingredient of chemical fertilizer; unfortunately salt affects the soil and also plants, and the continual use of chemical fertilizers is said to deplete the soil of its nutrients and minerals. There are said to be a whole host of other harmful effects of using chemical fertilizer, what we, who have been involved in paddy cultivation, know for a fact, is that it hardens the soil and reduces its fertility over time.

Though chemical fertilizers help plants grow faster; plants are not healthy and strong as when grown in that manner they did not have enough time to mature to develop a good root- growth, strong stems, or nutritious fruits and vegetables. Even they will be less likely to survive because they will be more susceptible to pests and diseases as they lack good immune system and enough resistance against these forces. Besides this, chemical fertilizers can cause root burn or fertilizer burn, as chemical fertilizers do not allow enough water intake for the plants. As already said; chemical fertilizers are high in nitrogen salts, and when the nitrogen is absorbed by soil too quickly it will dehydrate and dry up the plant. But experts say that organic fertilizers are not like them; they are slow release which will allow time for microbial activity to break down the the organic materials in the fertilizers. When we talk of microbial activity we need to remember that natural microbes which include beneficial insects, fungus, and bacteria found in the soil, are very much helpful for healthy soil and plant growth. Needless to say, the use of chemical fertilizers will kill these soil friendly micro organisms.

A recent report stated as follows: "chemical fertilizers in their larger threat to environment, animals and human health will ultimately end up leaking into our water bodies; ponds, streams, ground water, etc and contaminate water supply as a result of which humans as well as animals may suffer numerous short term and long term hazardous chemical effects on their health and body. whereas organic fertilizers will be the right solution without which gardening and growing healthy and natural food and crops could be possible".

The problem today is, where do we find large quantities of organic fertilizer? This is where President Sirisena and the government MUST create a State organization and offer attractive incentives for entrepreneurs to start the manufacture of organic fertilizer, it would also help our villagers to enhance their incomes by establishing collection points for organic material; the agricultural faculties of our Universities and Rice Research Institutions, such as Batalagoda and Maha-Illuppallama should be asked to lead the way to transform our country into an organic-fertilizer using country.