---
Never had New Zealand been exposed to such an unbelievable exhibition of terror live-streamed worldwide on Facebook, as it happened

The Christchurch carnage was, of course, not the first time a place of worship was a target for violent extremism
As the horrific details of Friday's Christchurch shootings began to emerge, my mind went into throwback mode to January 1, 2018. My friends and I were on a long-planned and eagerly anticipated visit to New Zealand, where a mutual friend and her husband were happily settled. We were at the tail end of an exciting adventure in a spectacularly beautiful land. The first day of the New Year was spent leisurely strolling down Hagley Park, relishing its tranquility and mulling over how simply delightful it was to have such a vast, immaculate garden at the very heart of a city!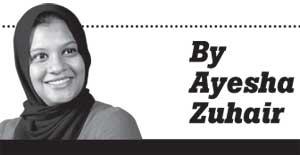 In fact, throughout our 12 days there, we were constantly reminded of how peaceful a country it was, how calm its residents were and how safe we felt wherever we went. It didn't come as a surprise that New Zealand was ranked the second most peaceful country in the world after Iceland in the 2018 Global Peace Index, produced by the Institute for Economics and Peace, an Australian-based think-tank. That New Zealand was consistently rated as one of the safest and least corrupt countries in reputed international surveys made perfect sense. Security was not a luxury in the land of the Kiwis.

After stretching ourselves at Hagley Park and enjoying its surroundings to our hearts' content, we crossed the street to offer prayers at Christchurch's main mosque Masjid Al Noor, a lovely, yet unassuming domed building. 'Noor' means light in Arabic and little did we imagine then that this would be the main site of a gruesome massacre just over a year later when a peace-loving nation would be dragged through to experience one of its "Darkest Days". This mosque was another zone of serenity, and I recall the incredible sense of peace I felt during prayers there. Incidentally, the last photograph that I had taken in New Zealand was of Masjid Al Noor.
Last Friday, our immediate concern was to check up on the safety of our friend and her husband who live in Christchurch, and were utterly relieved to hear that they were both safe and sound. My friend's husband was on his way to the mosque for Ju'mmah prayers, but had withdrawn upon hearing gunshots and seeing the chaos pouring out of this serene place of worship. Never had New Zealand been exposed to such an unbelievable exhibition of terror live-streamed worldwide on Facebook, as it happened. My friend had not joined prayers as she was at work.

But the family and all around them, many non-Muslims, felt devastated and humiliated as a nation that loved and treasured the culture of co-existence. I could sense that as I spoke to her over the phone that there would be many dark nights that they and others will endure before they come out of the shock of this unprecedented events of deaths and suffering. Among those who were killed was a man at prayers in his wheelchair, whose wife, always besides him, had been shot dead, leaving him in a state of shock, as I learnt.
New Zealand Prime Minister Jacinda Arden promptly rose to the occasion and world leaders, especially ours here in Sri Lanka can learn much from her swift, decisive and strong response to the tragedy. PM Arden did not hesitate to term the mass shootings in Masjid Al Noor and the Linwood Islamic Centre which left at least 49 people dead and dozens injured, a terrorist attack.

She compassionately asserted, "Many of those who will have been directly affected by this shooting may be migrants to New Zealand, they may even be refugees here. They have chosen to make New Zealand their home, and it is their home. They are us. The person who has perpetuated this violence against us is not. They have no place in New Zealand. There is no place in New Zealand for such acts of extreme and unprecedented violence, which it is clear this act was." The response of the mass of the people, sharing the grief of the victims of the massacre in Christchurch, across New Zealand and in neighbouring Australia reinforces my own belief that I gathered in my visit that the people are humane, tolerant and respect diverse cultures, notwithstanding two decades- since 9/11 - of relentless Islamophobic propaganda in sections of both the social and mainstream media.
In many parts of Christchurch, the remnants of the deadly 2011 earthquake are still visible. But the resilient city, despite its low, ageing population, had rebuilt itself since, and was welcoming people from all corners of the globe, especially refugees fleeing war zones, which perhaps explains partly why Christchurch was a target. Admirably, the city has remained united and calm in the face of this man-made disaster which New Zealand probably never imaged, unlike the country's high-level natural disaster preparedness. Unsurprisingly, Brenton Tarrant, the 28-year-old far right white supremacist was able to leave the first mosque freely and drive along to the second mosque not far away and continue to execute his 'Manifesto' reportedly in the second mosque as well, before he was apprehended.

But who could be the mastermind/s behind the massacres? The mastermind(s) behind the Christchurch terror attacks had a clear plan. It was not merely to target and kill as many Muslims at a time at the places of worship were packed to capacity. He live-streamed the attack from a head-mounted camera. The message was obviously to target audiences and probably to radicalize millions of Muslim viewers, beyond the immediate victims. The killer's manifesto and video, effortlessly amplified through the digital era's cesspools, sought to spread hate speech and misinformation in a bid to exacerbate existing social cleavages.

It is hatred that caused the senseless murders of 3-year-old Mucad Ibrahim, the youngest victim, and 71-year-old Daoud Nabi, possibly the oldest victim who is reported to have greeted the killer with the words "come in brother" only to be smothered with bullets. The killer himself has fallen prey to hate-mongering, prejudice and fake news. The Christchurch carnage was, of course, not the first time a place of worship was a target for violent extremism. But how many more such events should be permitted before the world woke up?
As New Zealand reels following the attacks in the South Island city, will policymakers – at least now – take stock of the situation, realize that terrorism has no religion, and take a firm stand against the rhetoric of hate and dehumanizing of communities which caused Friday's tragedy?