---
Wildlife Minister offers honorary directorships to off-road racer and Kataragama Acting Basnayake Nilame
The Minister of Environment and Wildlife Resources has come under heavy scrutiny following the appointment of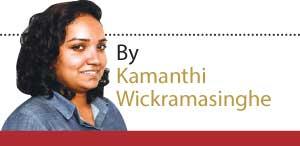 three honorary directors to the Wildlife Conservation Department (DWC), as wildlife experts fear that the directors may misuse their authority. Although it is permitted through the Flora and Fauna Protection Ordinance, the sections clearly mention that they need to be 'public servants within the meaning of the Penal Code'. However the Daily Mirror learned that so far only two individuals - Indika Sanjaya owner of Land Rover Motors and off-road racer and Dilruwan Rajapakse, Acting Basnayake Nilame at Kataragama Devalaya have reportedly been appointed.
Allowed by the FFPO
However, when contacted, DWC Director General M.G.C. Sooriyabandara said that the Minister can appoint honorary directors as it is permitted through the Flora and Fauna Protection Ordinance.
"I cannot comment further as it is the Minister's decision," he added.
Just an honorary status
"According to Section 68 subsection 2 the appointment of honorary directors could be done by the Minister but they are subjected to the general direction and control of the Minister," said environmental lawyer Jagath Gunawardena. "But under the subsection 3 it has to be a public servant, he has to have qualifications required to be a government servant and they cannot enjoy special privileges. Honorary directors also cannot give directions to people at DWC. It's just an honorary status. They are not above any other person at the Department. In the case of violation of this section, any citizen in the country can file a writ petition against him and go to courts."
A step to politicise DWC operations
Section 68 (1) (c) of the Fauna and Flora Protection Ordinance (FFPO) the Minister is permitted to appoint 'a person to act as an Honorary District Director, Wildlife Conservation, for any specified district or area;'.
Further explaining the background of the provision and why it is not needed anymore Dr. Sumith Pilapitiya, conservationist and former Director General at DWC said that there is a history to why this provision was included in the FFPO. "This provision was included in the FFPO so that the Government Agent (GA) for the District could be appointed as an Honorary Director to act on behalf of the Director of Wildlife (as the current Director General was called at the time). The provision was needed at a time when in-country travel was not easy and the DWC had a very limited number of staff, therefore, the GA would be appointed as a Honorary Director so that he could act on behalf of the Director of Wildlife. That need is no longer there now. The DWC has Assistant Directors located in each Wildlife Region in Sri Lanka.
"Past experiences show Hon. Directors have interfered with management and operations at National Parks"
But this provision was not eliminated from the FFPO because successive ministers have appointed their loyalists as Honorary Directors and they like this provision because it provides an opportunity to legally perpetuate cronyism. These Honorary Directors are answerable to the Minister of Wildlife (who appointed them) and not the Director General of Wildlife. Therefore, the Honorary Directors operate outside the institutional framework of the DWC. Past experience has shown that most of these Honorary Directors have interfered with the management and operations of national parks, they act with impunity within national parks, and give instructions to Park Wardens that are contrary to internal DWC plans and programmes. It is impossible for the Director General to run the DWC under these conditions as the entire chain of command is by-passed by these Honorary Directors. Since they are the Minister's appointees the regular officers of DWC are compelled to carry out their instructions.
"Since they are the Minister's appointees the regular officers of DWC are compelled to carry out their instructions"
I am objecting to the appointment of Honorary Directors for this reason—it is the principle of appointing Honorary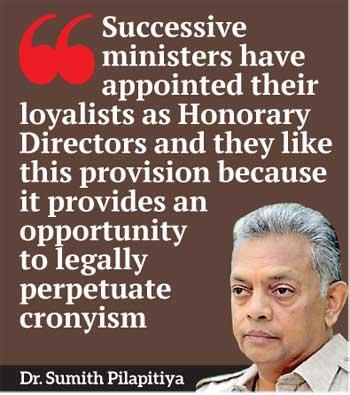 Directors that I am objecting to. Who the individuals appointed is immaterial. His Excellency the President made a commitment to "professionalise the Public Service" which is a commendable objective and is badly needed in Sri Lanka. Therefore, it is very surprising that Honorary Directors are being appointed by the Minister in charge of the subject of Wildlife, which is a step towards further politicising the operations of DWC.
When asked in what ways the directors could misuse their authority, Dr. Pilapitiya further said that past experience has shown that it is common that the Honorary Directors use or misuse their authority to do as they please within National Parks. "Rarely have the national park rules and regulations applied to many past Honorary Directors. I must be fair and say that there were a handful or less, who observed the rules but virtually all others acted with impunity within national parks. This is a serious concern because it provides for a "privileged group" to whom rules do not apply when you and I are expected to comply with rules and regulations of National Parks. This leads to a situation where some are more equal than others!"
"If Minister really interested of DWC, he can work on getting funds for the 500 approved cadre positions"
Speaking about how the DWC could be restructured to carry out an effective service, he said that the appointment of Honorary Directors is certainly not a way to strengthen the capacity of the DWC.
"If the Government and the Minister is really interested in improving the capacity of DWC to better manage and conserve wildlife in Sri Lanka, they should be releasing funds for salaries. This has been going on for over 7 years. So if the Minister is really interested in increasing capacity of the DWC, I would appeal to him to take it upon himself to get the approvals from Government for the increased cadre and funds for the 500 already approved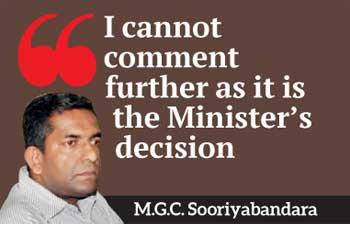 cadre positions. That is how you strengthen the DWC and NOT by appointing
Honorary Directors."
The Minister of Wildlife came under heavy scrutiny for taking several ad hoc decisions such as the issuance of weapons to civil Defence force officers to minimise the human-elephant conflict. When asked if he should be consulting experts first, Dr. Pilapitiya said that experts will certainly be willing and able to advise the Minister, if he consults experts. "But in Sri Lanka, it seems that Ministers are experts so they do not need advise from any other experts."
No possibility of misusing authority
When inquired about their qualifications to serve as Hon. Directors, Ministry of Environment and Wildlife Resources Secretary A.H.S. Wijesinghe said that it is the Minister who has appointed them. "However, it's an honorary appointment. So they won't be paid and they cannot misuse their authority since they will operate under our supervision."

Several attempts to contact Minister of Environment and Wildlife Resources S. M Chandrasena proved futile.