---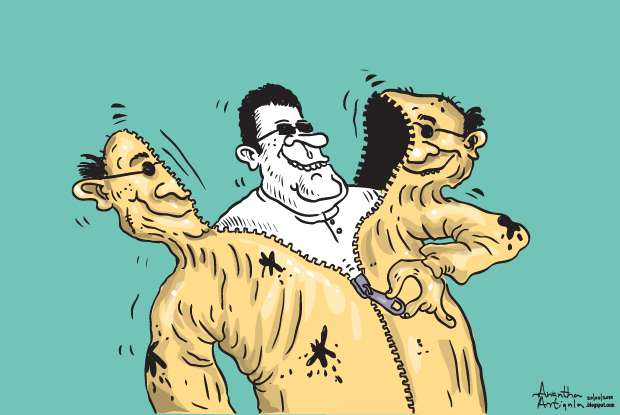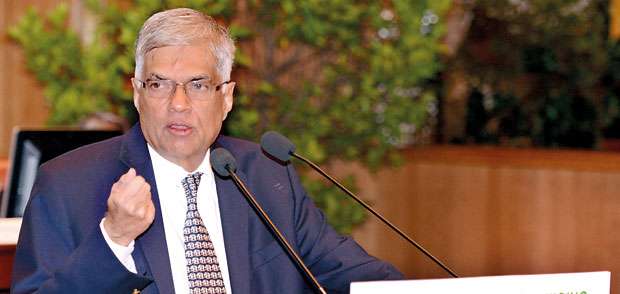 Many articles written in different genre sadly convey the same underlying fear that governance is a choice between existence and extinction and our Prime Minister's ambition, if ever he had one for the country, is as good as dead! Ranil's leadership has been challenged on more than one occasion, but it has not yielded the desired result. Someone once said, "You are strong when you know your weaknesses; you are estimable when you appreciate your flaws and you are wise when you learn from your mistakes!" How long has this country been waiting for this government to learn from their mistakes? Will they ever learn???

It is time and the time is NOW, when the UNP should give due recognition to its young ministers who are both progressive and innovative and rearing to show their mettle! One of our young ministers had given an interview recently in which he acknowledged that there was much to be done and, more importantly, to start building bridges and winning hearts. He is so right, but the people are naturally asking, "WHAT HAVE THEY DONE ALL THIS TIME???" DID THEY NOT REALIZE THAT THIS WAS THE ONE THING THEY SHOULD HAVE ADDRESSED AS SOON AS THEY CAME INTO POWER??? Why should the backbenchers have to be patient??? Isn't it their precious vote that brought this government into power, so why should they have to wait??? It is unbelievable that it takes so many years for a government to formulate 'strategies and tactics'!!! What about policy then??? WHAT OF GOVERNANCE??? So many 'WHATs' so many 'WHENs' so many 'IFs' so many 'WHYs'??? So many aberrations, so many unsolved mysteries, so many promises not kept; indeed so many miles to go before they sleep!!! The changes within the government itself have been many, pointing to 'no confidence' within their own ranks!!! What absolute and utter chaos!!!

If the old guard steps down and some of them are OLD indeed, at least the country will have a chance at redemption. Most of the young ones hail from illustrious fathers, who, if given the opportunity will turn the country around. Do what must be done without prevarication, know their goals and go straight for the jugular. They will have fresh perspectives and want to change things around for the good of the country, hopefully! Like our older politicians have given new meaning to 'barren,' they should now step aside and let the young ones give new definition to 'duty'!

Moving away from what should be done and has not been, let us take a look at what COULD be done to make this country more meaningful again. Perhaps, if just one of the younger conscientious ministers takes it upon himself to put a group of people together and start something new, something which is absolutely necessary to show the people of Sri Lanka that there are THOSE WHO CARE!!! A group, together with one or two of our lady ministers, visit our hospitals on a regular basis, especially the children's hospitals, the cancer hospital, where there is so much devastation, to take a look at what really needs to be done, to show there are those who really care. It would indeed be a first but a necessary first so the people know that their ministers are capable of caring in every sense of the word!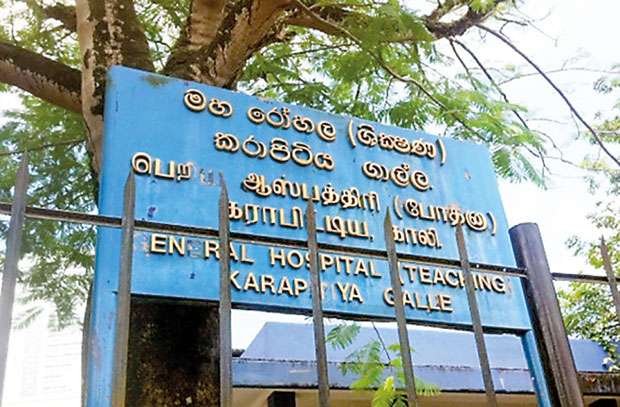 Not forgetting the Karapitiya Hospital, where tremendous mercy missions are being carried out by the few doctors who care and are pleading for better facilities and more buildings to house patients, especially children. If these visits are undertaken on a regular basis, they would be able to do so much, to ensure that vital needs like medicines are made available and more wards built to ease the current congestion. The people will then know, recognize that there are ministers who care and that is the all important issue!!!
If the old guard steps down and some of them are OLD indeed, at least the country will have a chance at redemption. Most of the young ones hail from illustrious fathers, who, if given the opportunity will turn the country around. Do what must be done without prevarication, know their goals and go straight for the jugular

Beside hospitals, the prisons need attention too! True, the prisoners are jailed for offences committed but that does not mean they are not human beings. They need people to talk to them, to show them where they have gone wrong, to begin the all important process of rehabilitation. They could be introduced to worthwhile hobbies, for both men and women and assisted to do things that could bring them in a little money, if a sale is organized to display what they do! Someone in power needs to kick start something like this and I am not talking of the Aloysius' and other notorious criminals but the ordinary men and women, some of whom even with children, who desperately need someone to talk to them, to listen. Someone to show them, to tell them where they erred, where they went wrong and set them on the road to rehabilitation. People will remember such kindnesses for their entire lives, we are all human. They were stupid enough to get caught, but if one shows care, those people will never forget that for the rest of their natural days. Imagine the impact it will have on a subsequent election!!! It will be tremendous!!!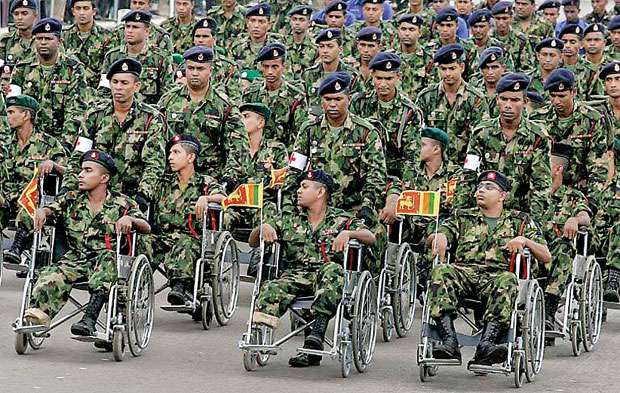 The other areas that need attention are the disabled war heroes, Army, Navy, Air Force and Police. They ALL PUT THEIR LIVES ON THE LINE FOR US, so should we not give back to those who gave??? They sometimes get attention to them, perhaps once a year with fanfare and trumpets; medals pinned on them, but is that the important issue here? How about something more permanent? Look at what the royals are doing in their country. The young princes have established Trusts and Charities to look after the disabled war heroes, the cancer patients and so forth, continuing the work their young mother, the late Princess Diana started and getting programmes established, so that the work will not be interrupted! That is what we need to do here too, have programmes established so that the work does not fall apart! If royal princes can get down to taking part in such humanitarian work, why can't we?

We are all under this misconception that to be happy you have to be rich and famous. So many rich and famous people are committing suicide these days, most of all celebrities! They are not any happier than the rest of us! So let's ask what would make us happy. Researchers say the same thing, meaningful relationships, community awareness, doing good for others, religious awareness, helping those who need to be, experiencing gratitude and forgiveness! All these cannot be bought or sold! They are all free! No one can sell them to you, that is why they are in such short supply!!!
We are all under this misconception that to be happy you have to be rich and famous. So many rich and famous people are committing suicide these days, most of all celebrities! They are not any happier than the rest of us! So let's ask what would make us happy