---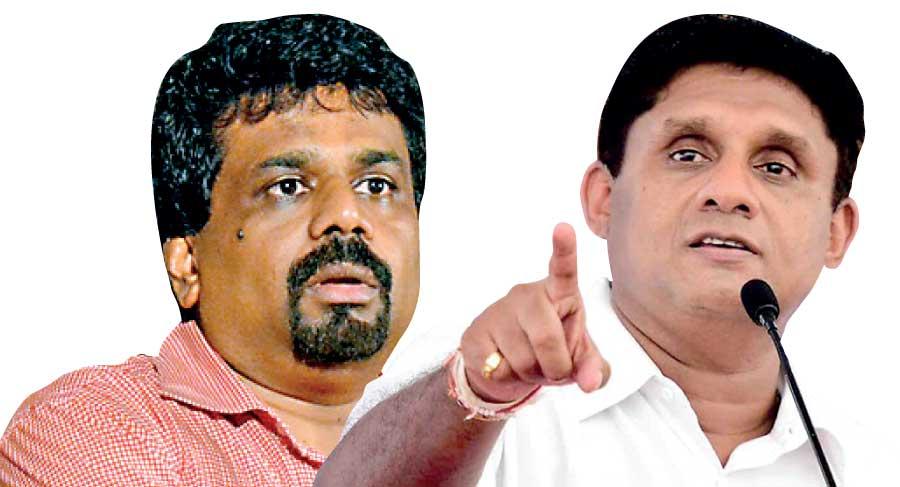 It seems all major players are ready for the November 16 presidential poll. While the Sinhala constituency dominates presidential election, divisions at times provide Tamil and Muslim people the opportunity to decide on who the next President would be. But sadly, it's again a Sinhala Buddhist President they can decide on. It is worth therefore to glance through how this Sinhala constituency could vote at the forthcoming election.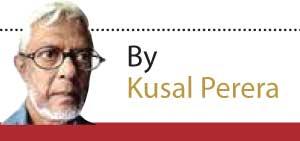 A few factors decide how the Sinhala constituency votes at elections from local government to presidential through parliamentary polls. Apart from the large, growing gap between the urban and rural polity with different values, attitudes and poverty entrenched, this country is still feudal in its internal social dynamics. This leaves the society segmented into ethnicities, religions and caste. There is also domestic regionalism, especially as "Southerners." Elections are dominated by all these divisions and differences while party politics run across all of them.

Caste is a factor though most wouldn't want to talk. Parliamentary elections have both political party and caste selections; that make certain nominations almost compulsory, political parties would never ignore. In the previous 'first past the post' system, Matara electorate was the seat of the Durawa caste. The only time they lost the seat by a thin majority of 1,876 votes was in March 1960. Devinuwara was bastion of the Karawa caste. Ambalangoda was dominated by Karawa while Balapitiya by Salagama. Kolonne in Ratnapura was a Vahumpura seat. Rambukkana in Kegalle district and Kundasale in Kandydistrict were strongholds of Bathgama caste. Not only the UNP and the SLFP, but also Sama Samaja and Communist parties went along with these caste preferences. There were individuals contesting as 'independent' candidates in these electorates, banking on the caste vote.
Expansion of the electorate into a district with PR and 'preference' vote did not make 'caste' irrelevant. It has, in some instances, allowed castes to gain representation they did not have before, while some have lost their representation in the district. Thus, all major political parties include candidates from these socially-marginalised communities in efforts to gain a thousand more votes.

This was not seen as a serious factor in the first presidential election held in October 1982 when it was Jayawardena vs Kobbekaduwa in the fray. With Ranasinghe Premadasa decided as the presidential candidate of the UNP in September 1988, the lower strata of the rural society felt recognised. In most poor and deprived villages, firecrackers were lit to celebrate Ranasinghe Premadasa's selection as UNP's presidential hopeful. They felt they were being represented at the presidential election for the first time.
Politically, it was significant. As Housing, Construction and Local Government Minister in Jayawardena's Cabinet, Premadasa's numerous housing projects were focused on socially-marginalised poor communities. To launch his much-hyped 'Uda Gam' programme, he chose a deprived village in Mahawa. Designed as model villages, they reached poor and marginalised caste communities in the Sinhala South. His political strategy was to build housing schemes and their infrastructure as subject minister and ceremonially open them as the Prime Minister of the country in establishing his image as that of a powerful leader of poor and deprived communities. That played a decisive role in his victory at the presidential election in December 1988, despite the savage anti-election terror campaign by the JVP that reduced the voter turnout to 55 per cent.

During his unfinished tenure of three and a half years as President till his tragic death in May 1993, President Premadasa seriously focused on addressing rural poverty. His programmes – Janasaviya, the vigorously-continued housing project and ambitious 200 garment factory programme locating factories in rural hamlets – consolidated his 'pro-poor' image as a President. That image was etched in Sinhala Buddhist rural psyche with his mega annual festival 'Gam Udawa' that began from Ampara. Although heavily criticised in Colombo, Gam Udawa was an event tailor-made for the ordinary Sinhala rural folk. It was designed for those who had no collective recreational space in their remote, rural life. Gam Udawa was a massive cultural event that gave those rural Sinhala people an opportunity to experience the best of Sinhala music and drama, exposed them to new experiences never dreamt of before and knowledge beyond their Sinhala Buddhist village life; it was a disciplined, well-organised extravaganza they had never experienced before. Ranasinghe Premadasa's image thus was more of a 'liberator' than a 'hero' for these marginalised communities.
"There are 15.5 million registered voters including dual citizenship holders this time. Of them, a sizeable percentage of North-East voters will not be persuaded to vote. In most other parts of the country, the Muslim community will not take the trouble to throng polling booths as they did in January 2015"

This lately awakened Sinhala rural constituency was left without a political leader after his tragic death until President Rajapaksa stepped in with numerous grassroot projects through, especially, Pradeshiya Sabhas. His mobilising of these marginalised rural segments was totally different to Premadasa's disciplined, well-organised and collective approach. Rajapaksa's strength in rural society came to be institutionalised with unlimited and unchecked public funds within a dominating Sinhala Buddhist social psyche. These village groups stayed with Rajapaksa 'power' as corrupt political henchmen. Rajapaksa's 5.7 million votes at the January 2015 presidential election were collected through these politicalised, corrupt rural networks. Eight months later, he lost one million of those votes at the August parliamentary elections with President Sirisena vowing he would not appoint Rajapaksa as PM and also because most regional leaders were not accepted by these marginalised communities as representing them.
There is still that uncertainty in the Sinhala Buddhist constituency, with Mahinda Rajapaksa yet not seen as the powerful key figure in a new political equation with Gotabaya Rajapaksa, the SLPP presidential candidate. Hardline Sinhala Buddhist campaigners want a 'popular' Sinhala Buddhist leader elected as a 'powerful' President who has no link to the marginalised rural Sinhala poor. Mahinda Rajapaksa will not be equated to the strong Sinhala Buddhist leader demanded in this election, as next PM. Yet, the dilemma is, Gotabaya's image does not fit in with the imaginations of the marginalised Sinhala Buddhist communities to attract adequate votes from the Sinhala constituency. His is not compatible with the type of leader these communities saw in President Ranasinghe Premadasa. His very appearance too looks alien in contrast to how these communities felt with Ranasinghe Premadasa and Mahinda Rajapaksa.

With Sajith emerging as the popular candidate among UNP supporters even before the party leadership decision, there is a reverse shift away from the Rajapaksa voter base and towards Sajith. The socially-marginalised, poor Sinhala rural communities seem to perceive Sajith as their leader – a revival of the 'Premadasa' phenomenon, though not with that same vim and vigour.

It is therefore certainly interesting to guess how the Sinhala electorate would polarise between Gotabaya and Sajith at this November 16 presidential election. At the January 2015 presidential election, 81.5 per cent which was 12.3 million polled in all. There is now widespread disgust, frustration and anger in the North and the East towards all Sinhala leaders from the South. They feel totally betrayed by the 'Yahapalana' Government led by PM Wickremesinghe despite voting en bloc against Rajapaksa. They expected some degree of decency in settling their post-war issues after Rajapaksa was ousted. The Muslim community that voted for ethno-religious peace has its expectations brutally-shattered. Whatever compromise the TNA and Muslim political leaders work out with the UNP leadership, minorities will not have much reason to go to polls.
In urban and semi-urban life too there is a feeling of disgust. Funded Colombo civil society leaders who were vociferous campaigners for the 'Yahapalana' change in 2015 have gone mute, while some who came to campaign as 'citizen' representatives have crossed over to the JVP platform.

This November,therefore, would see far less voting. There are 15.5 million registered voters including dual citizenship holders this time. Of them, a sizeable percentage of North-East voters will not be persuaded to vote. In most other parts of the country, the Muslim community will not take the trouble to throng polling booths as they did in January 2015. Also, with a reduced urban vote, the percentage of voting would be less than 75 per cent. That would be 11.6 million votes polled.
Of them, 74 per cent, that is 8.6 million, will be Sinhala voters. And 70 per cent of them that totals 6.02 million will be Sinhala Buddhist. This Sinhala Buddhist vote will be shared between the two mainstream candidates and to a lesser extent by JVP's Anura Kumara. A majority of the other 2.58 million Sinhala Catholic and Christian votes may go towards the UNP candidate. To win the election, one has to poll 5.8 million 'plus' from the total 11.6 million polled. It is impossible for any single candidate to poll 5.8 million from the 6.02 million Sinhala Buddhist votes alone. Impossible it would be to gain even the 2.58 million non-Buddhist Sinhala votes in toto.

Leaving around 10 per cent of the 6.02 million Sinhala Buddhist votes for Anura Kumara and about 1% for stray candidates, a majority of the balance five million could go to Sajith with the new shift in marginalised communities, leaving Gotabaya at a serious disadvantage. Yet, even for Sajith, North-East and Upcountry Tamil and the Muslim votes are crucial in topping the required 5.8 million plus to be elected. For Gotabaya, it is even more difficult, even if one concedes he could muster the larger share of the 6.02 million Sinhala Buddhist votes.
Once again, it seems the minority vote would decide the Sinhala Buddhist President as it did in November 2005 and January 2015. What change then?