---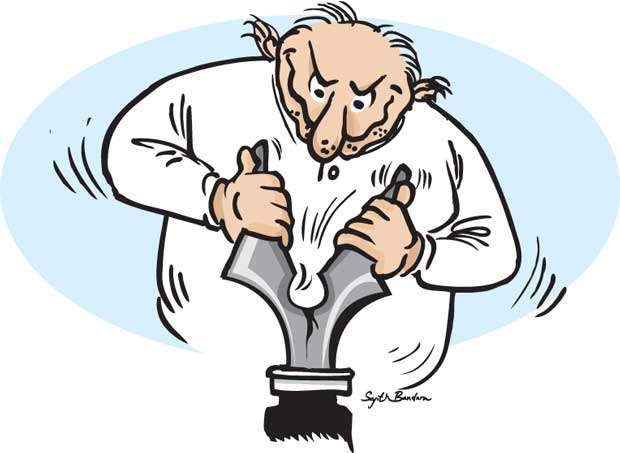 Yesterday was World Press Freedom Day and the United Nations Education, Scientific and Cultural Organisation (UNESCO) which coordinates the event said every year May 3 is the date on which we celebrate the fundamental principles of press freedom. The aim is to evaluate press freedom around the world, to defend the media from attacks on their independence and to pay tribute to journalists who have lost their lives in the exercise of their profession.

According to UNESCO, World Press Freedom Day was proclaimed by the UN General Assembly in 1993 following a recommendation adopted at the twenty-sixth session of UNESCO's General Conference in 1991. This in turn was a response to a call by African journalists who in 1991 produced the landmark Windhoek Declaration on media pluralism and independence. Last week in one of the worst attacks on journalists, a suicide bomber, posing as a journalist killed nine journalists in Afghanistan. Among them was a well known photojournalist who works for the French news agency AFP and had risked his life for more than a decade to show the world what was happening to innocent, voiceless people in that war-ravaged country.

UNESCO says it is a day to encourage and develop initiatives in favour of press freedom, and to assess the state of press freedom worldwide. May 3 serves as a reminder to governments of the need to respect their commitment to press freedom and is also a day of reflection among media professionals about issues of press freedom and professional ethics. Just as importantly, World Press Freedom Day is a day of support for media which are targets in the restraint, or abolition, of press freedom. It is also a day of remembrance for those journalists who lost their lives in the pursuit of a story.

In a message to mark the event, UNESCO Director General Audrey Azoulay says our liberty depends on the freedom of the press, and that cannot be limited without being lost. These words written by Thomas Jefferson in 1786, when he was fighting for the independence of his country, have a universal scope that transcends the historical moment of the foundation of the United States of America.

Any State under the rule of law and respects individual freedoms, particularly the freedoms of opinion, conscience and expression, relies on a free, independent press that is safe from censorship or coercion, she says.

The ideal of a State under the rule of law calls for well-informed citizens, transparent political decisions, public debates on topics of common interest and a plurality of viewpoints that shapes opinions and undermines official truths and dogmatism. This shaping and informative power mainly falls to the press and the media in general, under all their guises and through various mediums.

UNESCO says it is actively involved in defending the freedom of expression, which is at the core of its mandate, and today marks the 25th World Press Freedom Day. The theme chosen this year is an open invitation to think of the relations between the media, justice and the rule of law. It is also an opportunity to examine the new challenges regarding the freedom of online press, the Director General adds.

In Sri Lanka print media journalists held several events to mark the day. These included a prayer service at the Cinnamon Gardens Baptist Church. It was organized by the National Christian Council of Sri Lanka (NCCSL) in co-operation with the Movement of Journalists for Media Ethics and Social Justice.

Among key issues, journalists need to deeply reflect today on what their essential role is, their goals and vision. Essentially a journalist needs to be the voice of the voiceless people spotlighting the crisis facing millions of people who are caught up in a poverty trap set up by a selfish and wicked world. Journalists need to be their voice, spotlighting their plight in a manner that compels the authorities to meet the needs of these poverty-trapped people, restore their dignity as human beings and give them a voice in the decision-making processes. The commitment to a peaceful, just and all inclusive society needs to be one of the principles of journalism. On a day such as this, journalists also need to commit themselves to the principle of free, accurate and balanced reporting or investigative feature writing without allowing themselves to be used as tools of political parties or to achieve the vested interests of media group investors.