---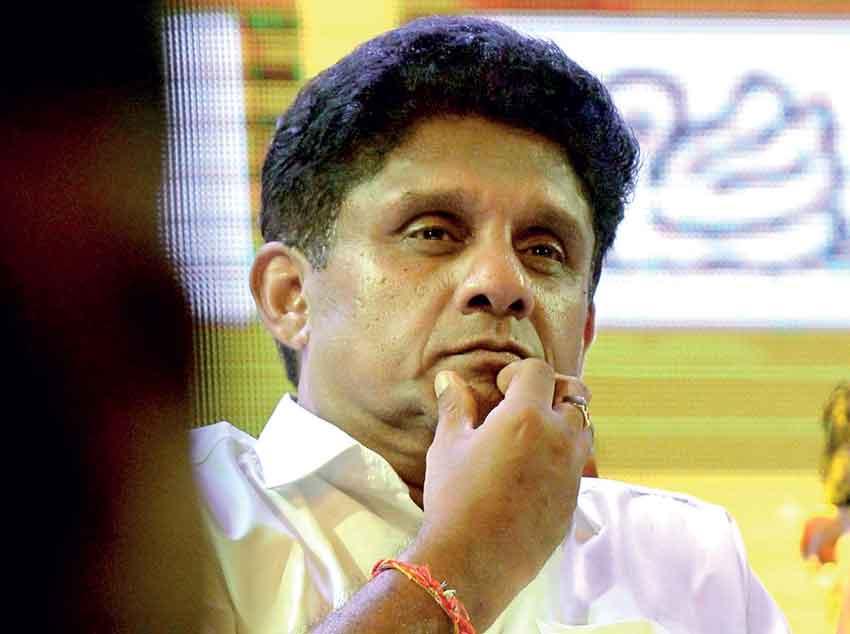 SJB's Sajith Premadasa can be the 'change' in politics that people are demanding, but that calls for a lot of hard work (Pix AFP)
SJB's Premadasa and his close associates didn't produce that 'current' or fire that would have jolted the Government

SJB's Premadasa has the potential to lead the nation for a short period of time; just like President Gotabaya Rajapaksa

If SJB's Premadasa wants to follow someone for inspiration he can follow his father. But if he wants to be a winner he has to borrow the thinking of JRJ.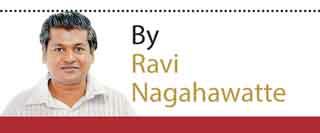 The opposition led by Samagi Jana Balawegaya (SJB) Leader Sajith Premadasa sees an opportunity to put pressure on the Government. The much talked about 'Sugar Scam' is one good reason. The loss that the Government incurred by reducing import tax on sugar is said to be in the tune of Rs 15.9 billion. Like the predator moving swiftly on to the prey that's injured SJB's Premadasa has called for as many as 200 protests to be staged around the country.

The SJB marked one year in existence with a rally at Hyde Park on March 15. The formation of the party a year ago was viewed positively when considering the rate of decline of the United National Party (UNP).

But SJB's Premadasa and his close associates did not produce that 'current' or fire that would have jolted the Government. And one person who was happy that the SJB didn't make that cracking start in its political journey was UNP Leader Ranil Wickremesinghe. There was a time during the past 12 months when a political analyst in a Sinhala weekend newspaper had quoted Wickremesinghe saying that 'Sajith is not doing anything significant despite forming a new party'.

In the same line of establishing new political parties the Sri Lanka Podujana Peramuna (SLPP) made giant strides within a short period of time and now forms the Government with a majority. But despite making Government ministers perform and raising the bar for state institutes the Rajapaksa regime saw its foot slip because of the tax issue regarding sugar imports. This is an opportunity presented to 'grab the bull by the horns'; as the idiom goes.
When a Government bungles one thing that happens is people start comparing the present regime to the past ones. The UNP did not have a pandemic to deal with. But it was handicapped by the Central Bank Bond Scam.
The UNP had enough financial experts but the Yahapalana regime never really recovered from that bond scam shock. Now coming back to the point of comparing regimes something subtle is happening. The former government's Gamperaliya billboards are being secretly removed with the support of local politicians. This is a sign of insecurity on the part of the Rajapaksa regime.

Heroism and political acumen
SJB's Premadasa has the potential to lead the nation for a short period of time; just like President Gotabaya Rajapaksa. Political analysts point out that these two leaders lack political acumen. One person who had that strength was J R Jayewardene (JRJ) who wanted the baton of leadership to change hands and be in the grip of either Ranasinghe Premadasa, Gamini Dissanayake or Lalith Athulathmudali. JRJ's vision was for the UNP to reign and not necessarily for anyone among the three names mentioned to become president and be the first citizen of the country for life.

If SJB's Premadasa wants to follow someone for inspiration he can follow his father. But if he wants to be a winner he has to borrow the thinking of JRJ. But he must weigh carefully an aspect that once drew votes in the thousands; heroism.

People of this country at one time liked heroes. Sadly this was not a nation that fancied accomplished leaders. However things have changed. A vital ingredient for accomplishment is discipline and that is something that most Sri Lankans shun. A good example is people showing the reluctance to wear masks during the pandemic. If they wore masks it was due to the fear of suffering legal consequences, not because they are concerned about health.
SJB's Premadasa has to garner the support for his next election. He also has to nurture the next leader because the average Sri Lankan citizen is either looking for luxuries or university education. That's the new trend. Going out of fashion is the old way of obtaining political positions by people without skill or education who prefer to exist by 'shamming'. This is evident from those chosen to serve the present government under President Rajapaksa.
However, despite all that solid planning even a leader like Gotabaya Rajapaksa sees heavy odds against him and it's unthinkable that he'd steer this country to a safe port 'economically' during his tenure.

The problem with politicians like SJB's Premadasa is that they relate more to the less affluent citizens; hence the tendency to give away items as relief to the people. His father Ranasinghe Premadasa was a bit different. The late Premadasa had a motto: 'Don't give fish to the people. Teach them how to catch fish'. SJB's Premadasa is also in a different era. He is doing politics at a time when people are moving away from traditional or family politics.

When one sees the next generation of politicians like Sajith Premadasa, Namal Rajapaksa, Navin Dissanayake, Jeevan Thondaman and much spoken about individuals like Vimukthi Kumaratunga (CBK's son) and Uvindu Wijeweera (Son of JVP founder Rohana Wijeweera) only SJB Leader Premadasa is on a strong footing. He is also the leader of the Opposition and more than anything else has no court cases against him. But criticism levelled against SJB's Premadasa is that he is not aggressive enough as a politician.

'Diyasen Kumaraya' or men with ability?
This Premadasa must take note of one person in is camp and that is Patali Champika Ranawaka. The latter has maintained that Sri Lanka cannot afford to wait or should not waste time waiting for the next 'Diyasen Kumaraya' to pull this nation out of the woods. Speaking at the rally at Hyde Park Ranawaka had said, "What this country needs at present is a common opposition force which gives men of ability the opportunity to lead the nation'.

SJB's Premadasa can remain the leader of his party, but if it takes to appoint a political leader to contest elections he must support such an initiative. He has another option; he can be the change that people are demanding.
That leader the people are demanding must be tolerant, value human rights, allows for dissent, promotes enterprise, is not anti West and gives Buddhism the supreme place. He must also be already rich and does not have to amass wealth by entering politics.

He can take a cue from Nandasena Gotabaya Rajapaksa who is struggling to avoid being labelled as a failure. The 'Gotabaya' in him was successful and helped government security forces to defeat terrorist and win a civil war. But if he pins his other name Nandasena on his political journey there is nothing much to talk about.

SJB's Premadasa can learn from studying the life stories of kings Elara and Dutugemunu. Elara was rated as a good king while Dutugemunu was rated as a hero. This 'hero' business must not entertained anymore. People are not looking at family politics and pedigree. They are looking for a ruthlessly efficient leader and not a ruthless leader.