---

An objective observer could see some salient proposals related to education in the 2017 Budget -- though given the collective dependency mindset in this country, such measures may not be applauded as enthusiastically as subsidized bread and duty-exempted sprats.

or instance, giving free tabs to students would bridge, to a greater degree, the digital divide between the rich and the poor and promote, at a minimum, basic IT literacy. interest-free loans for deserving students to study for their degrees at approved private universities would create more opportunities for the youth, a larger intellectual base for the country, a healthy competition in education, and give a head start and a level-playing field for the private sector to participate in higher education. Sending the brightest of university students to the world's top universities (with sufficient incentives for them to return after graduation) would redress the increasing intellectual deficit in local universities and, hopefully, heal the prevailing 'frog in the well' mentality.
However, this is not the first time policy makers dreamed big. Whatever the maladies in the Sri Lankan political system, those who held public office, since even before independence, genuinely cared for public education and generously invested in it. However, at best their efforts produced a sub- optimum outcome. There are many reasons, among which are idealistically tinted miscalculations of the education policy, such as compulsory 'Swabasha' education, and the autocratic economic model that lasted for decades and failed to absorb the talent produced by free education to productive economic use.
However, there is this other obstacle which is rarely talked about, especially at a time we are obsessed with the institutional autonomy from the government. Sri Lanka's vast state institutions, be it in education, research, revenue collection, agriculture etc. have crippling institutional, structural and intellectual deficiencies that seriously compromise the implementation of any good policy. Those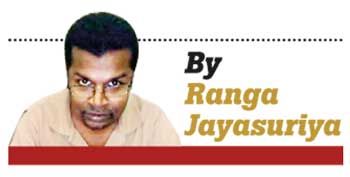 deficiencies hinder both resource extraction and resource utilization on behalf of the government. That may explain Finance Minister Ravi Karunanayake's complaint that the education ministry had underutilized its budget, which was increased by fourfold last year. In countries at our social and economic development level, governments should play a greater role in policy implementation, evaluation and taking pro-active follow up action.
See the problems that can arise when that is not done.We have a free education system predating independence, and a surplus of teachers in general, but we still don't have enough teachers to teach core subjects, Science, Mathematics and English and even less for information technology (Still, some governments wanted to recruit Daham Pasal teachers to the school system). These anomalies could not have happened had there been a clear oversight of the education policies.
Then there are some 4,000 computer labs opened by the former administration of Mahinda Rajapaksa, most of which now lie abandoned, underutilized or never utilized at all, since they were commissioned.
While Mr. Rajapaksa surely could have his best intentions, he simply disregarded the institutional deficiencies in our system in putting the new learning infrastructure into good use. Even the current administration would be hamstrung by the same obstacles. If they look within the school system, at best they would get instructors barely good enough to teach Microsoft Office. But those learning spaces can definitely be put into more effective use. That is why the government should link up with the private sector, the local IT industry which has the best knowledge of disciplines they deal with everyday. The government can get the IT industry groups to prepare a syllabus and outsource teaching to them.
Also at a time when online learning is making a revolution in education, the government could launch online courses in information technology, coding etc. for schoolchildren, who could obtain course credits.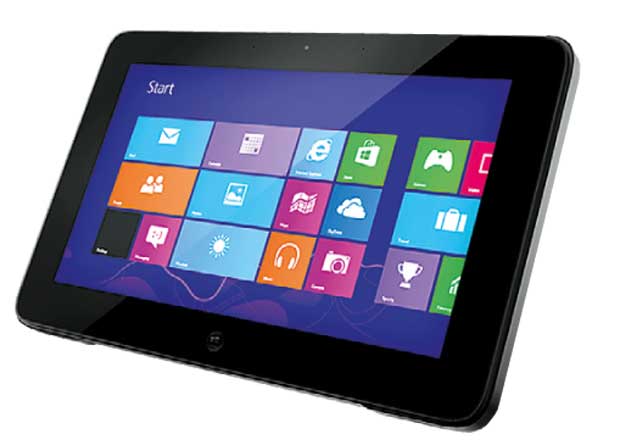 The corporate sector would place a greater premium on such skills of job seekers than endless hours of rote learning.
Now that the government is giving tabs to kids, it has set the ground work for a more egalitarian spread of new knowledge. It should make use of that opportunity, set its own targets, and encourage and positively pressure students and teachers to meet those goal.
It can ask the education ministry to amend syllabuses to incorporate information technology into most subjects taught in schools, through measures such as getting students do research assignments or adding online course components.
Information infrastructure in Sri Lanka is, of course, not evenly distributed. And nowhere in the world such an equality existed ( except in Marxist bunkum).
Therefore, those inequalities should not be a lame excuse not to progressively promote the use of information technology in school curriculum.
However, a government that genuinely seems to commit itself to promote productive knowledgeis, rather unfortunately, ignoring the most decisive driver and enabler of that knowledge: English language.
English language education in our schools is a veritable mess. After 13 years of education, it producesstudents who not only do loath, but also hate the language.
The failure in English education in school system is a product of its inherent deficiencies.
The education ministry alone cannot fill in the vast shortage in qualified English teachers in the school system through its own mechanisms.
One effective way to alleviate that malady is to create a partnership with the private sector education service providers to train English teachers.
The quality of those graduates could be evaluated by asking them to take a universally accepted exam. And that is a human capital we had in the past and was squandered under misplaced 'Swabasha' policies.
Rebuilding that capital would be a long haul process. ion of many billions of rupees of budgetary allocations which was alleged to have been unutilized by the education ministry can now be re-channelled to foster the English medium education program at the state schools that was launched by former president Chandrika Kumaratunga.
Sri Lanka's future as a logistical hub, a knowledge hub or a whatever the government wants it to become would be more achievable with a generation of youth proficient in English.
So to make sure that students, teachers and parents have their sight on the target, the education ministry can set a minimum IELTS or TOEFL mark for admission to local universities, effective perhaps five years from now.
Follow RangaJayasuriya @ RangaJayasuriya on Twitter