---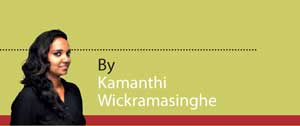 The recent floods and landslides devastated many innocent lives. Many are still languishing in refugee camps. However, foreign aid started pouring in as the country was in dire need of funds as well as various supplies to be distributed among the affected people. Although the floods have receded and the cleaning process has begun, people are longing to return to

their normal livelihoods. When such a situation exists it is always a concern as to whether these funds would be equally distributed among the people. The Daily Mirror spoke to a few individuals to find out how the funds should be distributed fairly, and whether there are any chances that the funds would be trapped in 'cobwebs' and later be gobbled by certain interested 'elements'.
---
separate accounts opened to receive relief fund
Finance Ministry
In his comments, the Additional Finance Ministry Secretary pointed out that there are separate accounts being opened to collect funds that are being sent in as relief. "There's a protocol that these transactions should take place under the purview of the Central Bank. Some funds are collected in foreign currencies and some in local rupees. A leading Private Bank in Sri Lanka has offered gateway facilities when the transactions are taking place."
---
All monetary transactions are transparent
Anura Priyadarshana Yapa
Speaking to the Daily Mirror, Disaster Management Minister Anura Priyadarshana Yapa said the government had received foodstuff from India. "In addition to that, we have received relief material such as tents, boots, solar-powered lights, generators, water purification units, drugs and Tarpaulin. We do not hold them in stock but with the assistance of the Army we distributed these to the people.
Whatever the financial donations that we had received, are currently being deposited under five accounts at the finance ministry. We have all the necessary documents in our possession. If anybody wants any information in connection with it, we are ready to show them. We stress that all monetary transactions are transparent".
---
The SLRC provided food, First-aid and psychological support
Mahieash Johnney
Senior Communications Manager, Sri Lanka Red Cross (SLRC), Mahieash Johnney said that during the monsoonal season, they usually set-up our branches in flood-prone areas, but this time it was unexpected as the rains started prior to the monsoon. "Thereafter we summoned volunteers and disaster relief teams and deployed them in the respective areas to carry out rescue and search operations. They were working in the Greater Colombo Suburbs and Gampaha District. The Aranayake landslide occurred during the night, and then again, we despatched volunteers and with military assistance, helped the people to move to camps. We provided food, First-aid and psychological support for the survivors because some of them had either lost their loved ones or were traumatised after witnessing and experiencing the disaster. We had also assisted the government while distributing dry rations. During the first few days we issued relief material from the stocks we had, but later were able to replenish and continue our relief effort after making an appeal to kind donors for dry rations and other relief materials, and we received very good response from the public."
---
This time the relief distribution was handled very smoothly
Pradeep Kodippili
Assistant Director of the Disaster Management Centre (DMC) Pradeep Kodippili said that the DMC handles the emergency relief and we are mostly involved with the coordination segment. "The District Secretaries of each District should be responsible for the relief material. We have set up 25 DMC units in 25 districts. A large volume of relief materials have been despatched to the respective Districts to be handed over to the Divisional Secretaries. On the other hand, the international aid is handled by the Ministry. At the rural level, the Grama Niladharis' role would be considered key when distributing relief material among the affected. In case of any emergency, a hotline has been set-up (1717), through which the people can reach us regarding any emergency situations in their respective areas. We have also sought the assistance of the Police and we have deployed police officers to each and every GN division. Sometimes we found it tough to handle the situation, however, this time the relief distribution process has so far been so smooth when compared to previous occasions."
---
More relief aid pour in...
Several sources have revealed that countries such as China, Israel, the European Union and Singapore have promised and already sent us relief funds. According to these sources, China will provide US $ 1.5 million in cash, while Israel had sent $20,000 worth of supplies to the Disaster Relief Management Ministry. These disaster relief supplies included water pumps, water filters, solar-powered lighting kits and LED torchlights, as well as 50,000 water purification tablets to people and areas that were severely affected by the disaster. In a statement issued by the European Union, the EU has promised to provide 200,000 Euros (Rs. 32.8 million) in humanitarian funding to assist the most affected from floods and landslides in Sri Lanka. This aid will directly benefit 20,000 individuals who have been heavily impacted in five of the worst-hit districts in the country's West, namely Colombo, Gampaha, Puttalam, Kegalle and Kurunegala. Sources also reported that Singapore has promised to donate US $ 100,000 (S $ 137, 868) in support of immediate relief effort.