---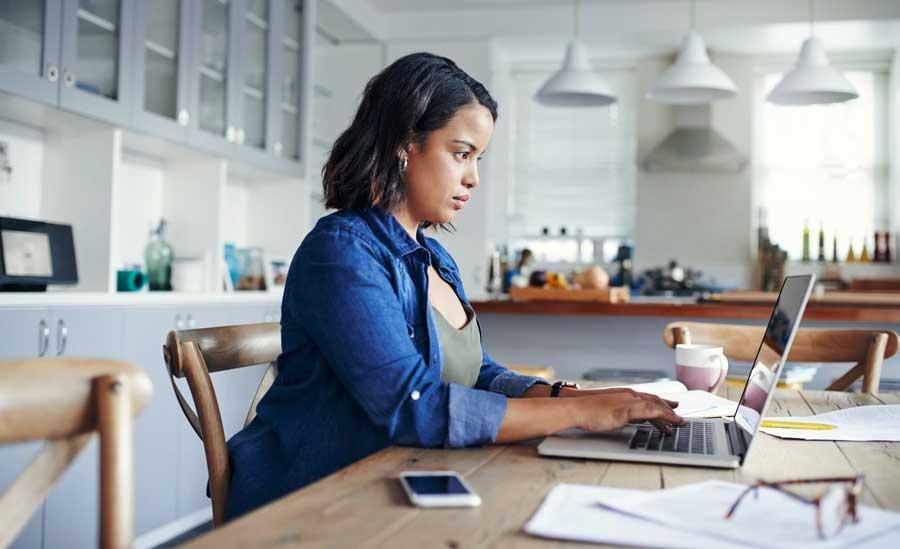 Most of us are now forced to work from home. This is nothing new, at least to some of us, who are used to working from anywhere at any time. But the sudden COVID-19 outbreak enforced work from home regime should make us pay attention to the real dangers posed of cyber trauma.
During the last fortnight, I have written, spoken and posted heavily on cyber trauma and its impact on journalism

and journalists. Most of it is applicable to general online usage as well.
Let's break this down to Tweet-size bits
Content
Time spent online
Location - where you consume cyber content and the equipment
All of the above will be influenced by the current professional and personal circumstances. In the current situation, the mass anxiety and the loss of control over simple things, like where do we buy our groceries from, is acting like a massive choke cloud on top of all of us. Heightened fear, anxiety and nervousness can raise the impact of the content we consume.
Content
With journalists, the first line of advice has been, moderate content. None of us can take high speed, high volume content all the time. All of us need a break. How do we get that break? The answer is, institute it with rigour. It could be screen time, it could a certain time slot in the day, it could be a reminder by someone else, whatever method that works for you, initiate a break from content.
Pay attention to the what the content we consume is. Most of us passive consumers, we just take in anything that is on our social media feeds without thinking twice about them. How many of us take time out to scan this content and evaluate? Next time when you have your Facebook newsfeed, scan down, look at the content – is it all horror? Is this horror based on authentic content or just fakes? Simple decisions once we rarely take time to make.
Time spent online
When you use your mobile phone as your main consumption equipment, like I do, time spent online can be anywhere and at any time – the commode and the train seat - both could serve the same purpose here. Because we don't break off from everything else, we do to check online content now, it rarely feels like an activity. Online content consumption has sinewed itself to our daily
lives with rigour.
Like content, take note of how much time is spent online. Now add this to the time you spent working on or in front of screens and our most important leisure time, TV time. All this is time spent in front of bright, staring screens. Need some control, right?
When and how
We rarely pay attention, but where and how we consume online content really matters. If most of the content is coming inside an ill-lit room and audio via headphones, it is a situation of complete focus on the screen. The impact could be worsened by these circumstances.
When working from home, try to shift, don't always work from one desk. When I started using by home as my main work pod, I was too concerned about the office room. Not anymore, the office room now is shared space where I feel more like side gig among left over Lego pieces, school bags and doodles hung on cupboards. It is more a storage space for me. I will work from anywhere and in Sri Lanka loved to work under the canopy of leafy a Veralu tree complete with chirping birds and the occasionally startled cat.
Personal experience has shown me that working in bright environments has made my writing a little less-drab and gloomy. Music works for me. As does complete breaks from work, taking walks or a run to recharge the batteries.
Reading does not work for me simply because my work is so much centred on media and content.
Finally, this is all about taking control. Make sure that the situation does not consume you and overwhelm you, keep a handle on it. It matters now more than ever.
The author is currently pursuing a Masters by Research at CQ University, Melbourne on online
journalism and trauma.
Twitter - @amanthap