---

When the Government's staunchest apologists voice disappointment it is a sure sign that things are more than 'pretty bad'. According to one yahapalanist, the public perception is that the Government has not (cannot?) tackle corruption, has not (cannot?) deliver visible development and has not corrected war-related injustices. The last of these is of course of the easy-to-say kind, not because correction is hard but 'injustice' is poorly defined and in most cases slanted to the point of perversion.
It's a generous observation. Someone raised a question about a high-ranking official on Facebook, clearly upset about the man's performance. The question was, 'Is he a Mahinda loyalist?' The issue was about a statement he had made. But if incompetence, putting feet in the mouth, uttering anti-yahapalana statements, indulging in nepotism, being corrupt and unleashing thuggery makes people Mahinda-loyalists, then this is Mahinda's government or rather an enhanced version considering the pledges made, the tears shed and the bleeding-heart rhetoric. We have just passed the two-year mark; even the previous regime took longer to slip.
There are two excuses offered. The first is what we've heard more often: Mahinda left the economy is dire straits, put the country in a debt trap and as such we really can't do any development. Well, the grand masters of economic management, celebrated and now even 'doctored', didn't have the wits to read who has the bucks and who does not. They believed the West would bail them out and indulged in quite a bit of China-bashing. Someone is having the last laugh here and it is not anyone in this Government. That's regarding the economy.
They talked of wastage. They spoke of a burgeoning pubic service. They talked of leakages. What's been done on these matters, though? Well, more of the same; a 'Mahindian' approach if you will. Mahinda-Enhanced, someone might add. If debt was the issue, why add to the burden, someone might ask. If corruption and wastage was the problem, why not stop the leaks? If nepotism was an issue, why is it still an issue in a Mahinda-less dispensation? If thuggery was a problem, why do we still have it?
The second explanation is the less-mentioned (for fear of acknowledging cracks?) one about the glitches inherent in a coalition. The truth is that we've had coalitions for the past 23 years. If you can't deal with the reality, then you are not suitable to govern, it's as simple as that. Sure, this is a coalition of the two major parties, but then why do people like Lakshman Kiriella say things like ' it was the government's objective to bring forth the new constitution, followed by a referendum with the support of the SLFP'? Is the SLFP not a part of the Government? Is this not a coalition, then? Are these people confused or simply stupid?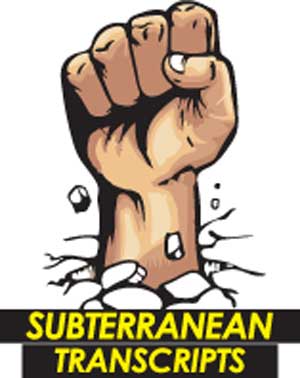 If it's about 'cannot' and not 'will not', we can sympathize. If it is both 'cannot' and 'will not' (anyway), as a characterization less generous than that offered on occasion by yahapalana apologists would conclude, then it is serious.
This brings us to the question 'why?' Why do we get a 'will not'? It implies that both systems and personnel are flawed. This calls for system-correction and that means constitutional and institutional reform, both of which require political will. In other words we are talking about expecting flawed people to fix a flawed system or getting the ill-equipped to do what they would not dream of doing for the simple reason that it is against their self-interest.
It is in this context that the Government needs to be applauded for having got the 19th Amendment through, flawed though it is. The Government has to be applauded for getting the Right to Information Act through as well. These are necessary but obviously insufficient conditions for a system re-haul.
Interestingly, the apologists are already talking about alliances that can win elections, in particular a referendum on a new constitution. The argument is that a referendum could force coalition-continuity. That's a pretty impoverished place to be politically, even if one were to stress the 'reform project' as the impetus for the wish.
The problem is that the government has, by the admission of its own apologists, lost political credibility. Forget a referendum, they are struggling to get the document into Parliament! The more they talk of unity, the more apparent it is that there's 'kachal in the mandale' (internal strife). The alliance is made of political parties. Political parties are made of politicians. Politicians are about power. They assess political equations, they make 'informed' decisions, and they look to the future -- the short-term, that is.
More than anything else, all this is evidenced by the scandalous aversion to holding local government elections. Even the apologists are not buying the excuses trotted out by various factions in this Government. What is clearly apparent is fear to face the people in an engagement where true strength will be revealed.
In fact, the Government's biggest promise-break is about election reform -- something that even the disappointed apologists are not talking about. It is almost two years since the expiry of the 100-day deadline that the Yahapalana Government set itself for reform. That's a long time. In two years, i.e. since President Maithripala Sirisena thundered from an SLFP political stage at Town Hall that he will deliver on the promise of electoral reform. A long silence, that.
Under these circumstances, constitutional reform along Eelamist lines will run into serious political problems. There will be protests. Politicians will try to disassociate themselves from Eelamist moves. Babies will be thrown with the bathwater. That would be a pity indeed.
The solution is to build on what's been done, i,e. the 19th and the Right to Information Act. The enabling mechanisms need to be used and used frequently so that both people and politicians are aware of what these safeguards mean and how they empower the former and restrain the latter.
That will obviously take time. And time is what this Government does not have, and not because of Mahinda-remnants or alliance-hiccups, but bold, italic and underlined 'CANNOTS' and 'WILL NOTS'.
Malinda Seneviratne
is a freelance writer.
Email: [email protected]
Twitter: malindasene.
Blog: www.malindawords.
blogspot.com.