---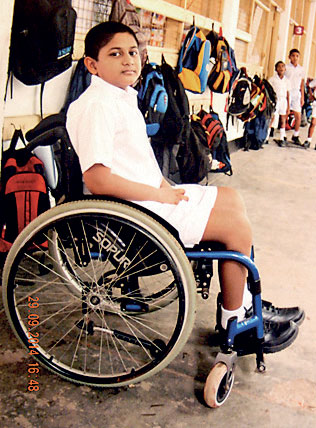 By Mudhitha Dayananda, Sri Jayawardenapura
A sick student, who could not attend school for more than 3 months due to a rare ailment had scored 186 marks at the Grade 5 scholarship examination.
Menura Maneth Sandagiri Bandara, a student of Ananda College, Colombo has topped the students who appeared for the Grade 5 scholarship examination from Ananda College, Colombo.
He was suffering from a rare disease called Guillain Barre Syndrome, which affects the nervous system. His father, Lanka Bandara said his son's excellent achievement was the result of his personal courage and the dedication of the teachers of the Ananda College and the Doctors at the Lady Ridgeway Children's Hospital.