---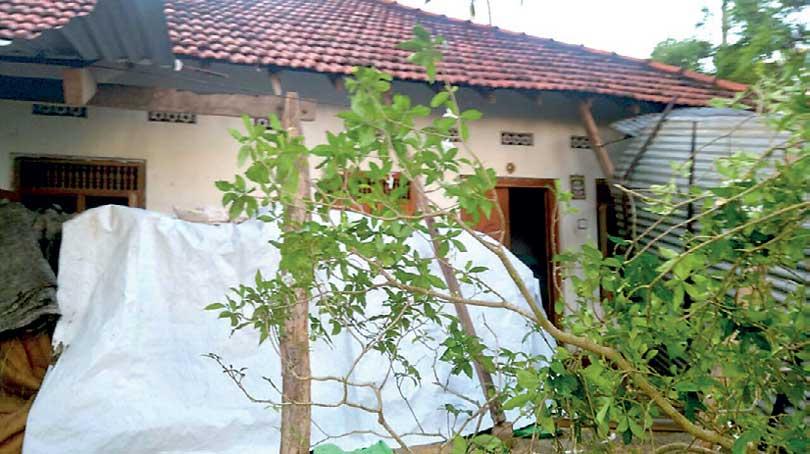 By Subramniam Baskaran
The havoc caused by the wild elephants at Thenniyankulam in Thunukkai, Mullaithivu is said to be on the rise.

Residents said that the elephants entered the agricultural lands and destroyed bearing coconut palms and banana plantations, endangering human lives as well.
In an incident that was reported yesterday, an elephant had entered a plot of land in Thenniyankulam and had destroyed the coconut saplings yesterday and had eaten the paddy stored in the house. It had damaged the front roof of the house before retreating into the forest.

The farmers expressed dismay stating that the menace was due to not erecting an electric fence and as a result they incurred heavy losses every year during the Perum Poham and Siru Poham cultivation.