---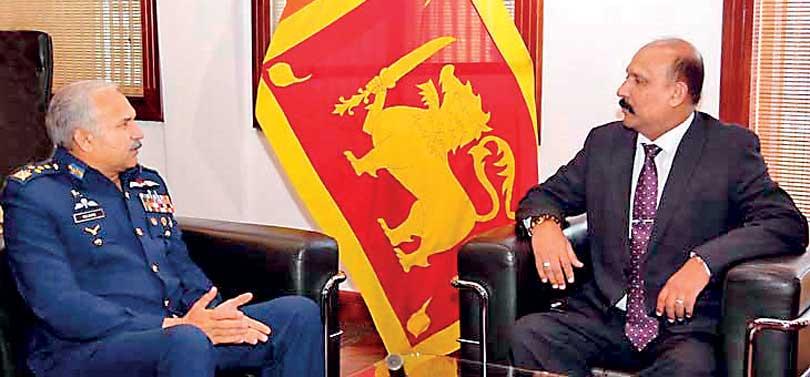 Sri Lanka has an important role to play in maintaining peace and stability in the region, visiting Pakistan Air Force Chief Air Marshal Mujahid Anwar Khan said and pledged to support intelligence sharing with Sri Lanka.

"Pakistan and Sri Lanka share common threats and challenges due to terrorism which has become a global phenomenon", he said.

During a meeting with Defence Secretary Kamal Gunaratne on Monday at the `Defence Ministry, Air Chief Marshal Khan also expressed Pakistan's assistance to counter drug trafficking and human smuggling activities.

Stressing the importance of combating drug trafficking, Defence Secretary Maj. Gen. Gunaratne said Pakistan has one of the most effective intelligence capabilities which could also benefit Sri Lanka in the fight against illegal drug trafficking and human smuggling.

"It is a difficult task with the present prison system but we are determined to get rid of the drug menace from our shores," he said underlying the importance that the present administration has given to this issue.

The Pakistani Air Force chief, who is here on an official visit also pledged assistance to provide more training opportunities to Sri Lanka Air Force personnel.