---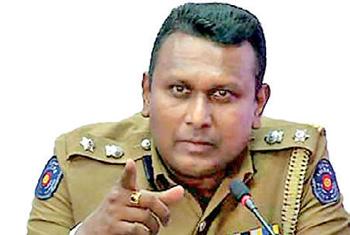 By Darshana Sanjeewa Balasuriya
It has been observed that there were numerous misinterpretations over successful investigation carried out by the Criminal Investigation Department into the recovery of explosives and detonators at Lacktowatta in Wanathawilluwa, Puttalam, Police Spokesman SP Ruwan Gunasekara said yesterday.

Four suspects were arrested by the CID during the recovery of explosives on January 16 this year.

The land at Lacktowatta had been used as a safe hideout and a training camp by the suicide bombers involved in the Easter Sunday attacks. The explosives were recovered following the investigation carried out by the CID on two suspects wanted in connection with vandalizing several Buddha Statues in Mawanella area.

SP Gunasekera said Abu Haneefa Mohamed Mufeez (26) who had links with the main suspects involved in vandalizing the Buddha Statues in Mawanella, Ameer Hamsa Mohamed Hamaz (25), Mohamed Nafeez Mohamed Navith (20) and Navith's brother Mohamed Nafeez Mohamed Nafreed were arrested at Lacktowatta.

The suspects were later detained for 90 days under Prevention of Terrorism Act (PTA).

However, the investigations revealed subsequently that Mohamed Navith and his brother Mohamed Nafreed were not involved in Terror activities, and therefore, were released by the Mawanella Magistrate's Court on April 10 under conditions.

Under bail conditions, the duo were ordered to appear before the CID every month. Accordingly, they did so on April 27 and May 25. They are to appear again this Saturday (29) as well.
The other two suspects, Mohamed Mufeez and Mohamed Hamaz are still under CID detention, the spokesman said.
The land at Lacktowatta had been used as a safe hideout and a training camp by the suicide bombers involved in the Easter Sunday attacks