---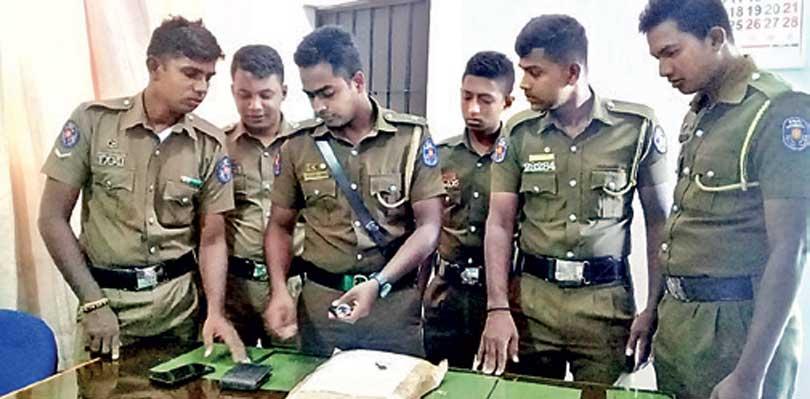 By H.M.Dharmapla ankd Kusal Chamath
More than a kilo of Kerala Ganja was seized in transit and a suspect was arrested by the Mount Lavinia Police during a raid carried at Vidyala Road in Mount Lavinia.
Police said trade value of the seized 1.25kilos of ganja could be more than Rs, 400,000.

"The 41 year old suspect from Matale had been living with a woman in a rented house in Obeysekarapura in Rajagiriya and had been carrying on the racket for a long time," Police said. Investigations revealed that smugglers were supplying him bulk stocks of Kerala ganja which he transported through Dambulla and sold to the night clubs in Colombo."
Under interrogation the suspect stated that he had been a billionaire businessman and had lost his wealth and assets on drug addiction.

A police team under OIC Crime Investigation Unit CI- Pushpakumara Ferdinando had carried out the raid on the instructions of HQI Mount Lavinia Police CI- Dileepa C.Perera and SSP Kamal Pushpakumara.