---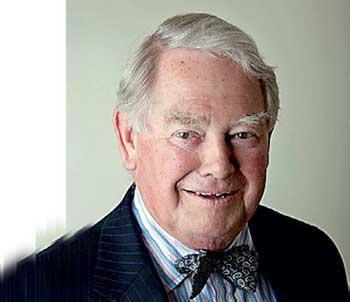 While congratulating President Gotabaya Rajapaksa, British Baron Lord Naseby PC said, he knows Gotabaya to be a man who will act fairly and try hard to look after all the minorities particularly the Muslims and Tamils.

Issuing a statement over the election victory of President Rajapaksa, Lord Naseby said he was delighted that Gotabaya Rajapaksa was successful.

"No one should forget that it was his leadership that saved Sri Lanka from the onslaught of terrorism by the LTTE. Indeed he was in effect Sri Lanka's Churchill by providing leadership and inspiration to the whole nation of Sri Lanka. The new President now has the opportunity to re-establish Sri Lanka as a dynamic creative economy with his proven leadership. I wish him all possible success. I hope the western world will ignore the howls of protest from the LTTE influenced Diaspora," he said.

Lord Naseby, who is also the President of the All Party British Sri Lanka Parliamentary Group, said the new President needs time to sort out the difficult economic landscape left by the former government, made even more difficult by the Easter Bombings.

"This election of Gotabaya Rajapaksa is potentially a ground breaking moment for all Sri Lankans. I wish him all possible success. I shall do my very best to help him, his team and Sri Lanka as a country," he said.
This election of Gotabaya Rajapaksa is potentially a ground breaking moment for all Sri Lankans