---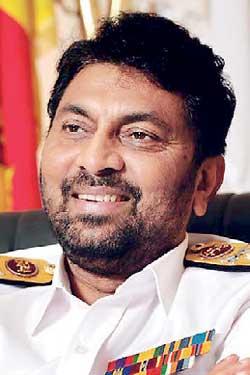 By Yoshitha Perera
Deputy Solicitor General (DSG) Dileepa Peiris on Wednesday urged Colombo Fort Magistrate Ranga Dissanayake to issue notice on former Navy Commander Admiral Wasantha Karannagoda to appear in Courts in connection with the abduction and disappearance of 11 youths in 2008-2009.

The Magistrate refused the request stating that the Supreme Court had issued an interim order in March, 2019 preventing the arrest of former Navy Commander Karannangoda.
The Magistrate also said that the charges against Karannagoda had been filed under provision 296 of the penal code.

"If the Magistrate would make such an order the next step is to remand the suspect and a Magistrate could not act above the Supreme Court's decision," Magistrate informed the Court.
The Colombo Fort Magistrate said that there was no provision in the law to issue a notice to Karannagoda to appear in Court.

When the case taken up, DSG Dileepa Peiris also informed Court that the Attorney General (AG) has decided to grant conditional pardon to third suspect in the case, Lakshman Udayakumara and fifth suspect Dhammika Dharmadasa, .