---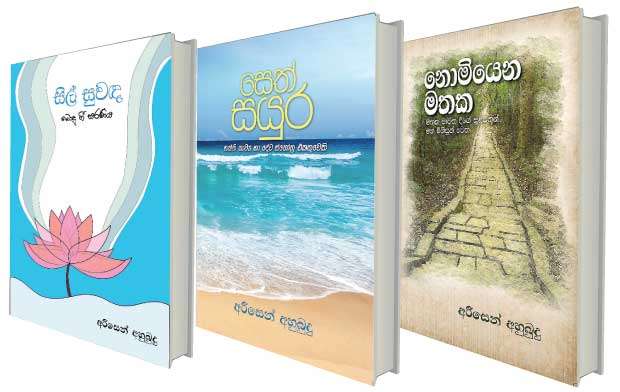 Three books authored by renowned scholar the late Kalasuri Arisen Ahubudu will be launched to mark his seventh death anniversary at 3.00 pm on November 8, 2018 at the Mahweli Centre in Ananda Kumaraswamy Mawatha.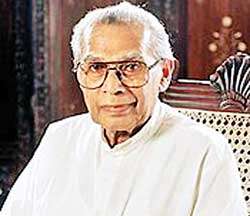 An anthology "Nomiyena Mathka" contains memories on several great rren in the country including Ven. Pelene Varignana Nayake Thera,Ven. Madihe Pagn Kalasuri Arisen Ahbudu, a Nayake Thera, Ven. Gangodawila Thera, the Late Prime Minister D.S.Senanayake, the Late President D.B.Wijethunga, the Late Minister of Defence
Ranjan Wijeratne, and several musicians and and artistes including Ananda Sarnarakoon, Sunil Shantha, Panie Bharatha, and
Premakumara Epitawela.
The book titled "Seth Sayura" includes poems to invoke the blessings of gods and chanting that can be used by anyone to dispel misfortunes, bad luck and evil planetary influence. The poems in praise of gods have been complied following traditional methods, beauty and nobility of language and are meaningful. The anthology contains several poems that could be recited to bless the couple during the Poruwa Ceremony in weddings.
The other book "Sil Suwanda" authored by him constrains a collection of Buddhist devotional songs and several of them had been included in TV programmes. Musical notes for the songs have been made by veteran musician Shelton Premaratne."Sil Suwanda": authored by Kalasuri Arisen Ahubudu would show the right path to the composers of Buddhist devotional songs.