---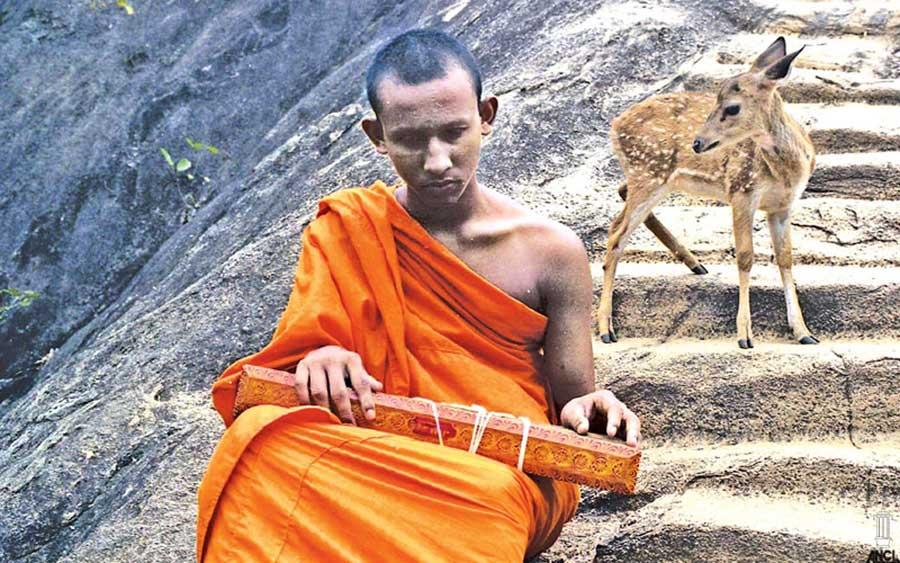 When news of the first attack came through, the Twitterati were quick to pounce on the most obvious suspects: Sinhala Buddhists. There was then no talk of the presumption of innocence unless proven otherwise. Instead Sinhala Buddhists, being the obvious perpetrators, had to be singled out, with Gotabaya Rajapaksa as their orchestrator. One tweeter, who lambasted a condolence message by Mahinda and Namal, was scathing in her condemnation of the role played by the family in the rise of Buddhist extremism – until other Twitter-ers pointed out, even more scathingly, that the bombers happened to be non-Sinhala non-Buddhist Islamists.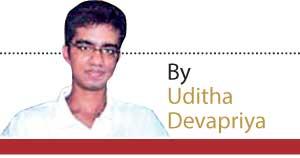 In Sri Lanka the quickest route to being recognised and celebrated as a radical is by spouting anti-Sinhala anti-Buddhist drivel. The fact that this community had nothing whatsoever to do with the Easter Sunday attacks came as a bit of a disappointment to quite a number of these radicalwadeen, who were conspicuous by their silence: no missives condemning Islamic terrorism were made, and no attempt to bridge the gap between Christians and Muslims was made. Instead we had that excellent actress Deepani Silva infuriating every Christian in the country by claiming that those who had gone on a bombing spree were honda ugath daruwo.
Now imagine if Sinhala Buddhists had bombed those churches. What would Deepani Silva have said? What would those other radicalwadeen have said? What would the liberalwadeen have said? What would the international community have said? Given that these individuals have not stepped down in their anti-Buddhist diatribes though the attackers were of a different faith, we can only imagine.

None of the actors and actresses, none of the political pundits, none of the literati who are now speaking against the mob attacks on Muslim shops made similar statements regarding the church attacks. A friend of mine, a devout Christian herself, purported to speak for everyone when she told me that "for radicals the Christian community does not exist." She was also enraged that none of the tweets from Western leaders – even Obama and Clinton – identified the victims and attackers in terms of their faith. It takes a Donald Trump to say it for what it is, though no one wants to hear it.
Sinhala Buddhists have been singled out every single time. They do not have the moral upper hand in this, but neither do those who paint them as the extremist devils they are not. The hypocrisy is sometimes too much to put down; at the time when the editor of the Tamil Guardian was publicly smearing Buddhists, for the attacks aboard the BBC, Eric Solheim was happily tweeting that Muslims were among the most peaceful communities in the world. In the local context, the difference between the number of condemnations issued by civil society in the aftermath of the church attacks and the mob attacks on Muslim shops was staggering. It's as though the former, which led to the deaths of more than 250 people, was more negligible and less condemnation-worthy than the latter. Selectivity, these people should realise, has its limits.
"Those who demonise Sinhala Buddhists have forgotten how to count. They have neglected to identify the ethnicity and the religion professed by most of the soldiers who were deployed at churches, mosques, and temples"

Those who demonise Sinhala Buddhists have forgotten how to count. They have neglected to identify the ethnicity and the religion professed by most of the soldiers who were deployed at churches, mosques, and temples following the April 21 attacks. They have laid aside the identity of that majority who sacrificed themselves to end a war which should have ended 30 years ago. They have ignored the fact that each and every time security was threatened in this country, it was the Buddhist monks – and in this case, Catholic priests – who came and made their protests. Those who demonise them continue to write columns lambasting the majority, forgetting that every time we fall, it is the majority, who have to bring it up again.
Which is okay, if the anti-Sinhala Buddhist lobby didn't at the same time ask that the political representation of the country were divided among all communities. There is of course nothing wrong in making such a demand, but when you talk about rights and come up with the argument that this land belongs to everyone, you are contending that the country was and is protected by everyone, which is not the case and indeed has never been the case, yesterday or today.
Professor Nalin de Silva, in one of his more controversial speeches, fired the first shot when he argued that no non-Sinhala Buddhist took up arms for the sovereignty of the country after 1815. The observation was perhaps a little off the mark, considering that the Jaffna Youth Congress and the likes of V. Karalasingham (the LSSP) did agitate for independence at a time when most of the Sinhalese bourgeoisie were content with constitutional reforms, but for de Silva even that argument could be pre-empted: they were projects of culturally castrated Marxvadiyo.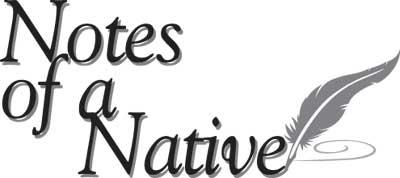 There's so much in our history that can and will irk both chauvinists and anti-Sinhala Buddhists. In that same speech, for instance, Professor de Silva pointed out that Sri Wickrama Rajasinghe was a Sinhala King despite his patently South Indian lineage. Radicals will no doubt grill him and point at all the contrary evidence, forgetting that the meaning of the word Sinhala then was quite different to what it is now.
To get accepted as the King of Kandy, it was necessary to speak Sinhala, convert to Buddhism, and advocate both. More than two consorts of the revered Nayakkar Kings turned out to be accomplished Sinhalese poets; despite their Dravidian (Telugu) roots, they were more willing than most to shed their former ethnicity. Besides, the case can be made for Professor de Silva's point by asking, if it was so easy for a Dravidian to be a ruler in the eyes of a Sinhala Buddhist population, why was it difficult for South Indian aumildars appointed by the British to be accepted by them.
The truth, as always, is elusive and unpalatable. This was a Sinhala society. More specifically, a Sinhala Buddhist society. "Sinhala" and "Buddhist" demarcated certain ethnic and religious affiliations very different to their reconstruction at the hands of romantic historians today, but shed of myth and legend, the truth stands that to be accepted in the eyes of the people, you had to accept the domination of both. It was a nationalism which was inclusive and accommodative, but not one which was devoid of ethnic and religious identifiers. A perusal of the nature of kinship in most Western monarchies will confirm de Silva's thesis there: as he himself observed, "Elizabeth II is accepted as an English Queen, not a queen of German ancestry."
"The truth, as always, is elusive and unpalatable. This was a Sinhala society. More specifically, a Sinhala Buddhist society"

If this was a Sinhala and Buddhist society in whatever terms that were applicable at that time, unless a major break with history transpired – as it did in the Maldives in the 12th century when the entire country was converted to Islam, or in England with the ascent of the Anglo-Saxons and later the Normans – it remains that way regardless of legal documents like the Kandyan Convention, which as historians and commentators have noted was adhered to more in the breach than the observance.
And if attempts are made to smear them, the consequences can only be expected in the form of agitation, anger, and reprisal. That is why each and every Buddhist "rebellion" against privileges granted to some minority groups came down to one matter; the State entrenching a colonial elite over a pre-colonial majority. The Buddhists weren't being violent in their agitation. They were merely asking for what they'd lost. That is where most commentators have got it wrong. Especially the radicalwadeen.
Sinhala Buddhists are not terrorists, at least not a majority of them. They are confronted by a problem other ethno-religious groups do not face; they are a local majority, but yet a global minority. To be a majority in a country that is 1/50th the size of India, which in turn contains 20 times the number of Tamil people we have, is not much of an achievement. But that is all they've got. What good can come out of demonising them and questioning their right to their history?
Insecurity is the first step to chauvinism. This we know. To address the latter, it is thus necessary to address the former. Whether our radicals will realise this, or whether they will keep on using Sinhala Buddhists as punching bags, only time can tell.