---

We believe the only way to bring about peace and harmony among the various religious and ethnic groups in Sri Lanka is via education.
Motivated by the motto 'Educate, Empower, Transform', we hope to create new learning environments and spaces where we hope to form a generation of young men and women who burn with the zeal for a new humanity. We aim to create a shared community of learners who journey together in companionship with one another, nature and the divine. Our desire is to form a community that transcends the physical walls and the barriers created by human limitations. The community we envision to serve is a community that becomes a counter-cultural sign in promoting peace, harmony and reconciliation.
We aim to start a programme that would also create opportunities for employment; this, is assured as the venture is a Public Private Programme done with the participation of Vocational Training Authority Sri Lanka (VTAS).
The Loyola Campus (Joint Higher Education Sri Lanka: Education at the Margins) has signed a MoU with JWL (Jesuit Worldwide Learning) to collaborate and work together in providing best educational opportunities to those in the margins.
While Loyola Campus is an independent entity of the Jesuits of Sri Lanka, it has recognized JWL as the preferred partner in providing several Certificate courses and a diploma program.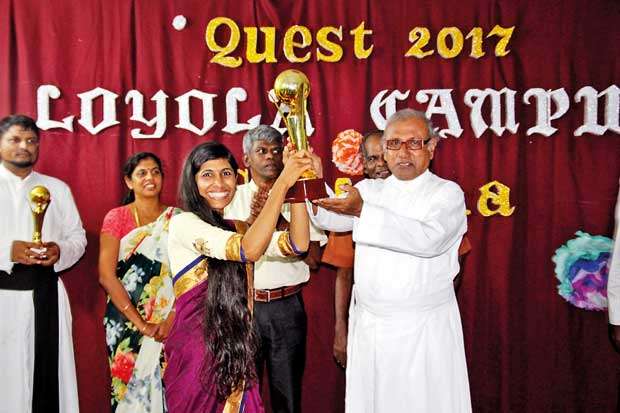 Loyola Campus Trincomalee is registered under Tertiary Vocational Education Commission (TVEC) and is in the process of obtaining National Vocational Qualification (NVQ) and in future intend to offer several (NVQ) courses as well. It being a charitable organization, one could donate as a CSR project and be covered on your tax returns.
Your participation even in the smallest way will be much appreciated by the children, their parents and the Jesuits. More details can be obtained by calling 0112849988.