---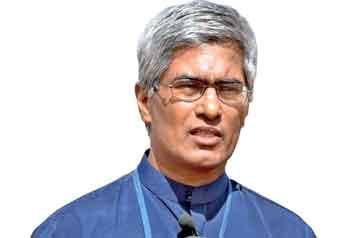 Bandula Jayasekara, former Sri Lankan diplomat and senior journalist has been suffering from blood cancer for the past 14 months.

He was planning to do his bone marrow transplant in Singapore since his transplant cannot be done in Sri Lanka.
We started to raise funds for his transplant. A donor was available.

However, COVID-19 came in between and the transplant got delayed, though discussions are still under way with the doctors in Singapore.

Jayasekara is currently undergoing chemotherapy, blood and platelets transfusions. He has suffered various setbacks in his fight to become a cancer survivor. Frequent hospitalisation with infections have resulted in him incurring high medical costs in his battle against cancer. Further delays in accessing vital treatment (transplant) may increase his risk of mortality.

As a diplomat Jayasekara has been a proud flag bearer for Sri Lanka. As a journalist, he continued to give a voice to the voiceless. It is now our turn to show gratitude and facilitate his treatment process. We Appeal to everyone to donate generously to save his life.

Those who are remitting money outside of Sri Lanka please mention Bandula Jayasekara as name of the account.
You could send in your contributions to the special cancer treatment account, created by three of his friends, and mentioned below.