---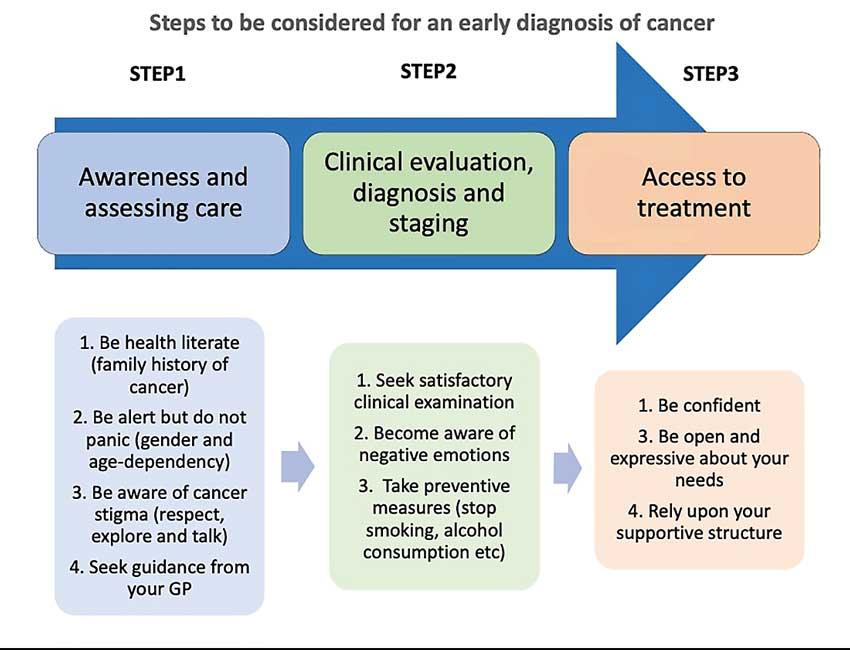 Over the years, scientists have identified numerous variations in key genes such as proto-oncogenes, tumour suppressor genes, and mismatch repair genes in cancer cells
All cancers are said to be genetic in origin since genomic variations in the cells play a vital role in the development of cancer. However, not all cancers are inherited
Sequencing DNA information to identify genomic alterations is an attractive tool today. Next-Generation Sequencing (NGS)-based testing for genetic variations in CPGs is now available in Sri Lanka
Cancer is the second leading cause of death in Sri Lanka. Annually, about 23,500 new cancer patients are detected in our country. With escalating health issues, especially with Covid-19 viral transmission, our struggle for survival is quite evident. As the virus began to spread in the early parts of 2020, a close friend of mine, a mother in her 60s, was diagnosed with a metastasizing colorectal cancer.

She soldiered on through a course of chemotherapy following her surgery. With a failing liver, later diagnosed as pancreatic cancer, she lost her husband suddenly. Adding to her struggle for survival, she lost her friend suffering from soft tissue sarcoma and later lost her beloved son mysteriously. This is just one real story of a cancer survivor. We want to stand together in solidarity with her struggle for survival today as we mark the World Cancer Day on February 4, 2021; it is the ultimate year of the 'I AM and I WILL' campaign, to stand with determination for a healthier, brighter world, free from the burden of cancer.

Genetic Basis of Cancer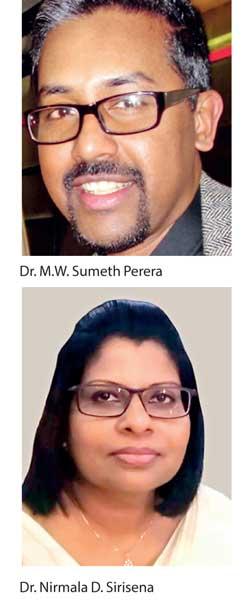 Cancer is defined as the uncontrolled growth of cells which can affect any part of the body. Metastatic cancers, with an inherent capacity to spread to other organs, bring about the most medical risks. It results from changes (or variations/ mutations) in certain genes within cells, which allow the cells to escape the normal growth regulatory mechanisms. These cells with accumulated genetic abnormalities that gain a selective growth advantage over others will initiate the development of a tumour. Over the years, scientists have identified numerous variations in key genes such as proto-oncogenes (genes which promote cell growth and division), tumour suppressor genes (genes which limit cell division and control cell death), and mismatch repair genes (genes which repair errors in DNA), in cancer cells.

Hereditary cancer is caused by inherited (or germline) variations in genes, referred to as cancer predisposing genes (CPGs), which are passed down from one generation to the next. These variations could be inherited from either the mother or father and may be passed on to both sons and daughters. Each child has a 50% chance of inheriting the genetic variation from the parent who carries it. In the recent times, our knowledge of the genomics associated with cancer has resulted in remarkable improvements in cancer care and management. These include screening strategies for early detection and risk prediction in view of better prognosis of cancer, the use of targeted drugs for precision treatment, and the adoption of preventive measures for improved survival.

Different Cancer Types
All cancers are said to be genetic in origin since genomic variations in the cells play a vital role in the development of cancer. However, not all cancers are inherited. Cancers can be generally classified as hereditary, familial and sporadic types. About 5-10% of all cancers are hereditary due to inheritance of rare germline genetic variations in CPGs such as APC, BRCA1, BRCA2, CDH1, MLH1, MSH2, MSH6, PALB2, PTEN, STK11 and TP53. Another 20-30% of cancers is familial due to a combination of rare variations in genes such as ATM, BARD1, BRIP1, CHEK2, NBN, NF1, RAD51C and RAD51D as well as shared environmental and lifestyle risk factors like smoking, alcohol consumption, physical inactivity and obesity. Most cancers are sporadic forms (70-80%) which tend to occur in individuals with no known family history of the disease. They are consisted of mainly acquired (somatic) genomic variations by a single cell that divides uncontrollably leading to the development of a tumour. Acquired genetic variations are not transmitted from parent to child.

Identifying an Inherited Cancer
When there is a positive family history, i.e. two or more first - or second degree relatives affected with the same type or related types of cancer on the same side of the family, or multiple relatives affected with cancer across several generations, it usually indicates the possibility of an inherited cancer. Other characteristics may include early age onset (onset usually 50 years), multiple primary cancers in an individual, and bilateral primary cancers in paired organs such as breast, ovaries, and kidneys. In addition, we may find rare cancers like male breast cancer that is associated with heredity.

Genetic Testing in Cancer Detection and Management
Sequencing DNA information to identify genomic alterations is an attractive tool today. Next-Generation Sequencing (NGS)-based testing for genetic variations in CPGs is now available in Sri Lanka. An individual who has a personal or family history suggestive of an inherited cancer syndrome can test his/her DNA sample with ease. Such sequencing information that identifies the underlying cancer-causing genetic variations in families with inherited cancer syndromes is beneficial for guiding treatment decisions for the affected individuals and for offering genetic counseling for healthy family members who may be at risk. It may also be used in instituting appropriate cancer screening/surveillance strategies for those who have inherited it.

The cancer genetics research team at the Human Genetics Unit of the Colombo Medical Faculty has introduced the latest genomic technologies and has implemented these novel genomic services to improve national healthcare. It has made available genomic services in genetic counseling comprised of diagnostics for inherited cancer syndromes and various other genetic disorders. In addition, pharmacogenomic tests will enable testing of tumour tissue DNA for somatic genetic variations to guide the selection of appropriate personalized treatment options and to predict response to specific targeted therapies.

Concluding remarks
In 2013 Bert Vogelstein and colleagues drew our attention to the mutational complexity and heterogeneity of cancers. They highlighted the importance of genome-based medicine in oncology. In our times, we continue to dissect genomic landscape to uncover cancer pathways and mutations seeking for better cancer therapies. We keep our eyes fixed on those who struggle with cancers today for their unfailing strength continues to inspire scientists, clinicians and care givers throughout the world under trying circumstances. Let our stand, 'I AM and I WILL', be an inspiration to anyone who is affected by cancer's discriminating and dehumanizing stance on our soil.

The writers, Dr. M.W. Sumeth Perera is a Senior Lecturer and a Translational Cancer Biologist attached to the Faculty of Medicine, University of Peradeniya and Dr. Nirmala D. Sirisena is a Senior Lecturer and a Clinical Geneticist attached to the Human Genetics Unit, Department of Anatomy, Faculty of Medicine, University of Colombo.