---
The first-ever female gantry crane operators' squad prove capable of doing the unthinkable.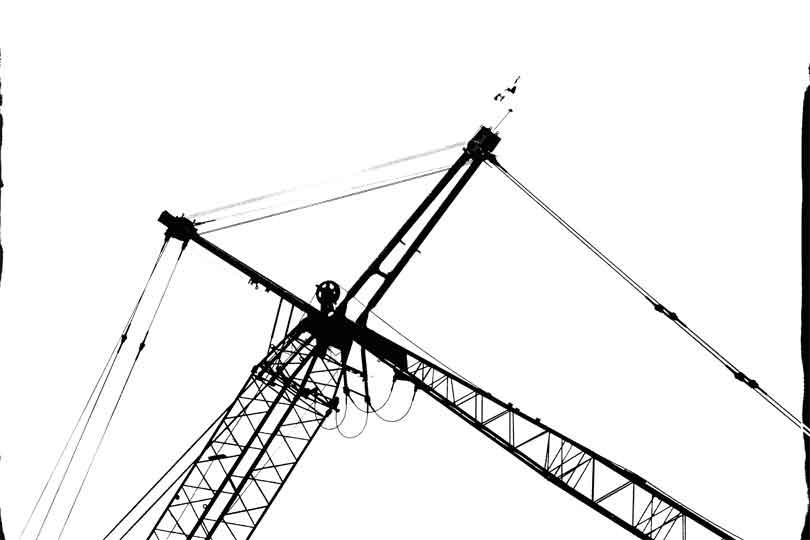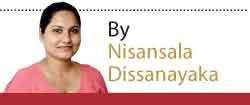 Men and women are biologically different creatures, which were made with one simple expectation - reproduction. Women had been engaged in a maternal role, sticking to their domestic responsibilities for centuries. Well, those times are gone!
Modern women are feminine, confident and independent, and the majority of them are employed. They look after the family and stick to household responsibilities, they raise children and work their entire lives, and they do thrice the work as men.
Modern women have pursued professions that were male-dominated for years such as scientists, engineers, astronomers, pilots, soldiers, and drivers and recently as gantry crane operators. The most interesting fact about these crane operators is, that they are the first-ever crane operators in entire South Asia and are employed in the Sri Lanka Ports Authority (SLPA). And they have stories to tell.
There is a team of 10 energetic women who started their work as crane operators in 2016. Since then they have been working silently amid hardships. The prospective gantry crane operators were already employed in different sections in Sri Lanka Ports Authority.
A few of them had joined through the Piyaputhu Foundation through which the family members of former employees are allowed to join SLPA.
Girls and women under 35 years of age who were brave enough to do the unthinkable and unimaginable, applied for the newly initiated training program. There were 20 members at the beginning, which eventually reduced to 10. After strenuous training of six months, they started working in gantry cranes.
The gantry crane operators' attitude was unwelcoming towards the lady newcomers. They were purposely given machines with faults, and the frequent break downs were discouraging. They did not get any support in solving issues with their timeworn cranes which were in use since the day of inception of the harbour. They had to work in totally new cranes each day, that came with different faults and errors.
Anyway, the squad was beyond the point of discouragement. They repaired each fault by themselves, and thus became more resistant to workplace challenges. Some of them had to bear the pressure and criticism from their families, relatives and society in general. It took some time for other male operators to accept the lady squad as their peers. Somehow they worked hard and earned the trust of superiors, and surpassed male operators in performance.
Today, the first-ever female gantry crane operators' squad has proved that they are capable of doing the unthinkable. Work that was labelled as men's is no more in their vocabulary.
They proved their abilities and endurance while working better than male gantry crane operators. They have been working with hopes of receiving appointment letters and the due incomes, which were promised. Their only lament is income because it has remained the same from the day they began in September 2016 and they are still paid for their previous employment, with rewards and bonuses of previous posts.
These crane operators are paid the salary of work assistants, with just a basic salary of 55,000 plus bonus and other benefits while they do work better and harder than men. The new appointment letters and the salary as gantry crane operators are still on the way, it seems.
They were promised a salary of 300,000 during the training period but are still paid a basic salary of 55,000. Male operators earn about 150,000 and are allowed overtime of the same amount. The condition is questionable as to why they are paid less for the same hard work. Responsible authorities should take immediate actions if this mistreatment is based on gender discrimination.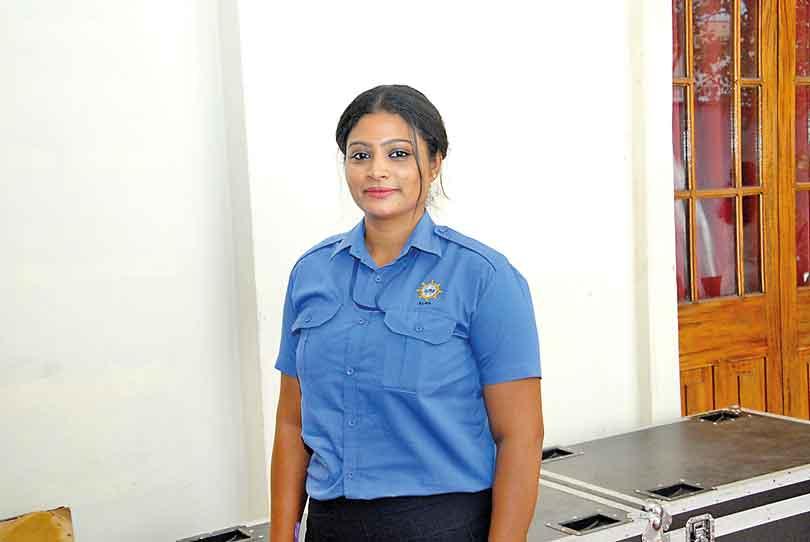 Erandi Fernando, the first-ever female who was willing to become a Gantry crane operator, became the first mother in the team. At 29 of age, she was unsatisfied with her job as a work assistant and had been interested to apply for the post of trainee gantry crane operator.
Erandi is now a working mother. She said she did not face any difficulty related to pregnancy in work. Surprisingly, she had worked daily as usual climbing scary heights for several months even before knowing the good news.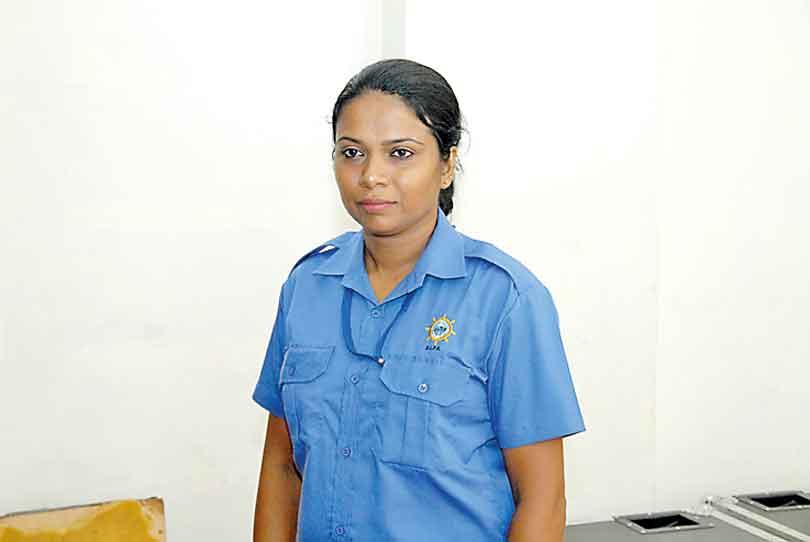 Madhubani Udeshika, (29Y) from Biyagama had joined SLPA in 2008, as an accounts clerk. She had to wait as a trainee for one year to receive employment. She said they do not have facilities such as living quarters that have been granted to male workers.
Dilki Nadeesha, another work assistant from Athurugiriya who joined in 2015 for the training programme said the practice and attention are the most important qualities they should possess.
M.B.U Prashadi, (32 Y) from Kaluthara had been a teacher in a private school but her passion remained with cranes and machinery. Prashadi as a mother of two daughters said she is coping with the responsibilities of family life along with children's demands and complaints.
S.H.M.C Harshani from Wadduwa (35 Y) loves challenges. She said they are the only group engaged in a highly male-dominated profession. She openly speaks about the hardships of training, recalling how the trainee group reduced to 10. Many trainees were scared of heights and therefore left the programme.
"We have been using the same uniform every day since we were given just one. On rainy days even, we had to keep wearing the uniform because without that we are not allowed to enter the cranes," she complained.
Shamila Rasikani (31), mother of a little girl was willing to take up the new challenge, she wanted to make a change in her life and do something unconventional. "Heavy machinery has become a usual part of our lives," she said. Meanwhile, she started following a Diploma in HR, and has plans to further her studies.
Dilhani Gunarathne (34) from Polgahawela joined the SLPA through "Piya Puthu" foundation. She comes a long way on the train, from Polgahawela. To reach the harbour on time, she has to start her day around 2.00 am and leave home around 4.00 am. Her mother helps to take care of her three year old. "Strong mentality and self-confidence are needed to do this job," she said.
Ishara Sewwandi (31) from Homagama whose father was a former crane operator, joined SLPA as an accounts clerk. After the training programme, she lost her job but was recruited later after a court procedure. Ishara has a management degree and she likes adventure. She said they have requested for quarters from responsible office.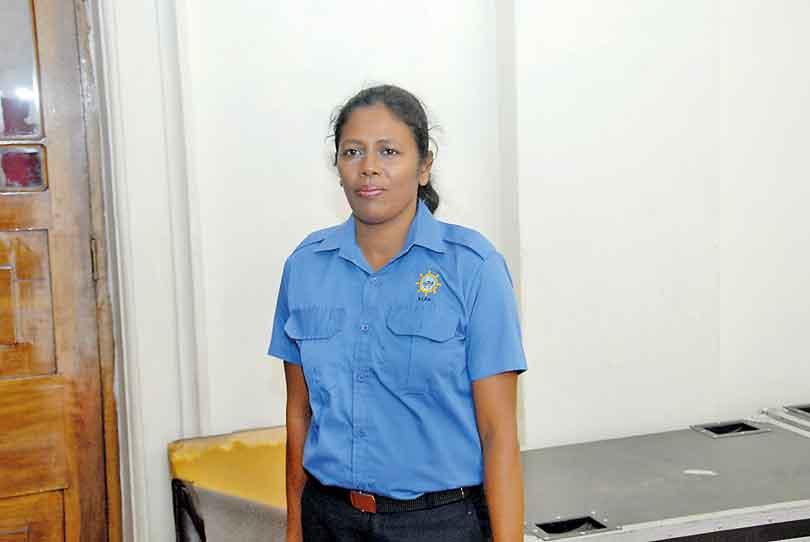 W.A.K Mangalika, (34) from Yakkala said she was to resign from her occupation since it was difficult to take care of her children while employed with the job. They are still waiting to see some development of how they are treated, according to her.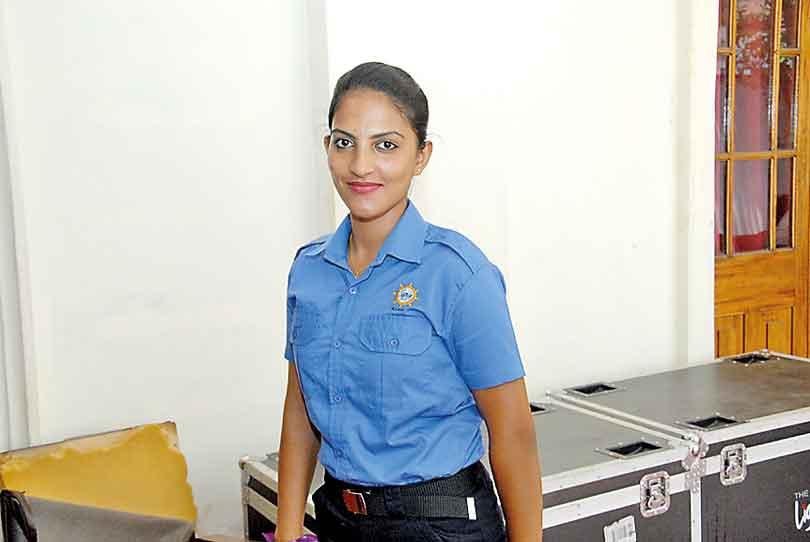 Poojani Dilki, (21) the youngest of them all, loves their everyday challenges, and to do something new and different.
Finally, all members said they are awaiting justice. "We are engaged in yard operations including discharging and delivering containers. We are not a burden to the country because we contribute to the economy in the best way possible, regardless of the gender," the dynamic squad voiced.
There are women working shoulder to shoulder with men in other male-dominated sectors as well. We spoke to an outstanding duo of lady drivers, Senani De Silva and Minushi Neranjala.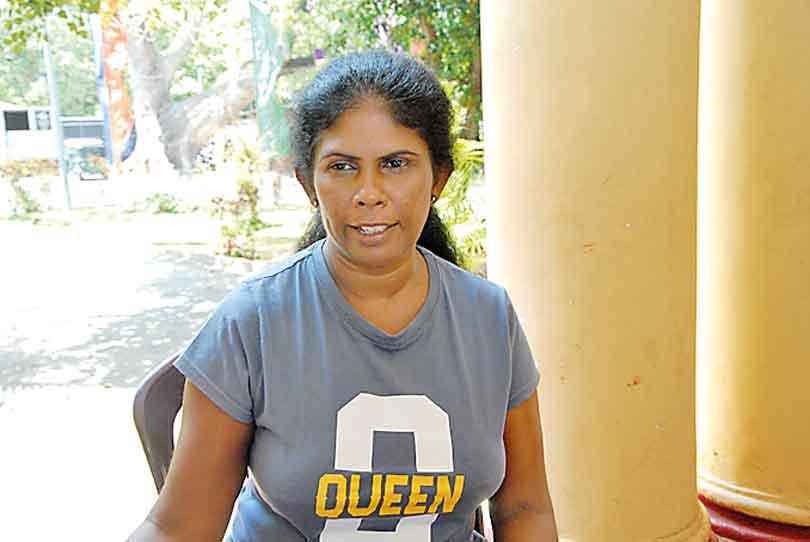 Senani, a 47 years old mother from Ja - Ela became the first-ever PickMe driver in Sri Lanka. This former government employee had resigned three years before becoming a pensioner. The turning point of her life was a lady she accidentally met on the way, someone brave enough to drive a taxi.
This incident directed her to become what she is today. "There is no gender gap in occupations anymore. My salary was barely enough to survive and therefore I decided to buy a car to hire and save money within five years. Three and half years has passed by now and I am satisfied with my decision," she said. They have trained their children to take care of themselves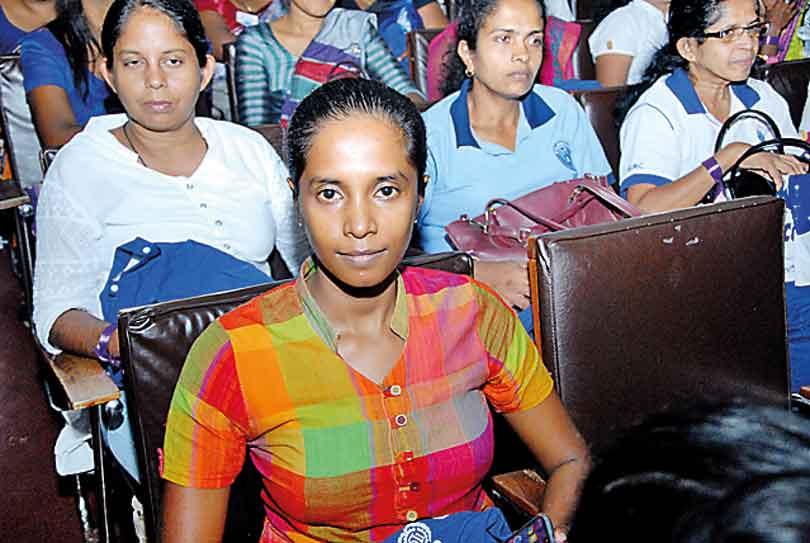 Minushi Neranjala, a 27-year-old businesswoman, who runs a juice bar in Borella ended up being a tuk driver. She had an interest in vehicles since childhood and had been driving for many years. She transported goods in tuk for a juice bar and later became a tuk driver.
"Many customers ask whether I am not scared to drive in a traffic jam in Colombo. Ladies are willing to travel with me, and gents tell me that they are travelling with a lady driver for the first time in their lives," Minushi exuberantly said.
We are immensely proud to have the first-ever lady squad of crane operators in South Asia working in the SLPA. We are bound to do justice to them meanwhile appreciating their courage
and enthusiasm.
Cheers to all women out there who have suppressed fears and stepped out of their comfort zones while breaking free of insecurities to make a change in the society and the lives of many. Let them remain what they are, and let's support women and girls in pursuing their dreams.
Strong women will raise children with strong personalities, which in turn make a progressive society and valuable human resource. Strong women and girls in today's society are the role models of young generations.