---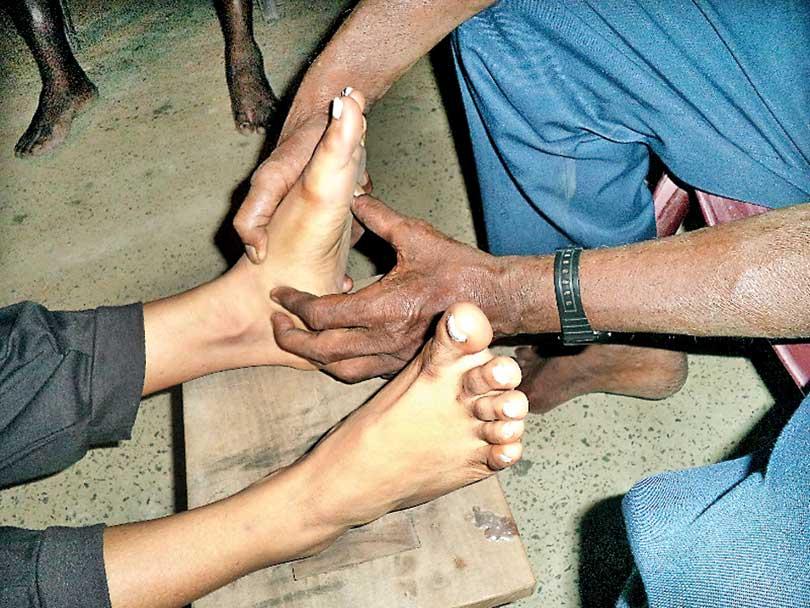 'Acupressure program for a healthy life', a programme organised by one of Sri Lanka's leading acupuncturists, Deshamanya Master Dr. Cyril Antony will be held on August 25 and September 8 from 9 am onwards in Wattala.
A workshop on using Acupressure to prevent and cure Gastritis will be conducted. Participation is open for anyone above 18 years. But according to a release issued by Dr. Antony the programme is more suitable for individuals who have a focus on health and also for martial arts students and instructors.
Acupressure is an ancient healing art that involves pressing potent points on the surface of the body. It works by stimulating the body's curative abilities. It's also based on the concept of life energy which flows through 'meridians' in the body.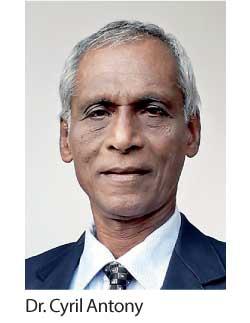 In the past this system had been used by most civilizations. It was found not only in South Asia, Far East, Middle East, but also South America. It was well developed in India and Sri Lanka.
There is historic evidence that Acupressure existed in Egyptian pyramid drawings from 2300BC and that the Chinese too developed this system about 5000 years ago. But it is widely spread in India, Japan and South American countries and is now becoming popular in Europe and North America.
Acupressure is closely related with all martial arts in the world. This includes carrying out attacks using pressure points and to recover and cure ailments after a person is attacked.
Pressure can be applied by the fingers or by softened wooden equipment.
Acupressure mainly focuses on relieving pain and discomfort as well as responding to tension before it develops into a disease. When the key points of the body are pressed they promote the circulation of blood and releases muscular tension. Acupressure can be used to cure ailments such as headache, fever, common cold, kidney disorders, heart attack and other disorders of excretory, nervous, respiratory and circulatory systems and arthritis, diabetes, obesity and shoulder, back and knee disorders, varicose veins etc.
This system can be learned by almost anyone and also doesn't impose any side effects. Also it is economical as no medication is used.
Dr. Antony who introduced Taekwon-Do to Sri Lanka is also a highly qualified Acupuncturist and conducts treatments and courses in Acupressure. He also has Doctorates in Acupuncture, Traditional Medicine, Philosophy and martial arts. He is also a Reiki Master. He is also currently a Director of the International Council of Reflexologists.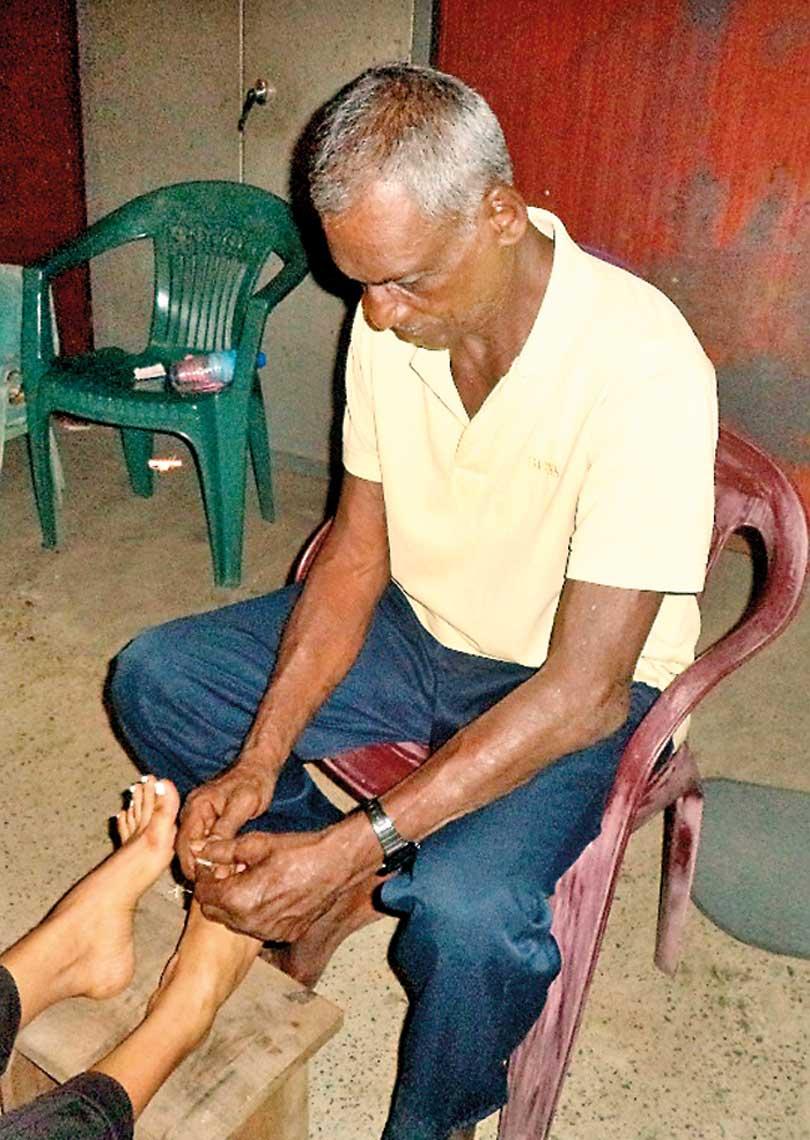 Dr. Cyril Antony engages in an Acupressure session with a patient
---
The two workshops will be conducted at the Taekwon-Do Headquarters No.2, Devala Road, Hendala, Wattala. Further details could be obtained by calling on 011-2933111 or by dropping mail to [email protected]
---